Wood is increasingly used for constructing houses in Denmark.
A recent survey showed that construction of wooden buildings has grown by 300% in 10 years, so that today every 6th new house is made from wood.
According to the Danish NGO Træinformation (wood information), the Danes have become fond of wooden houses because they are looking for sustainable housing without compromising their comfort. Wooden buildings offer an agreeable indoor climate and good acoustics, while lending themselves easily to efficient insulation. And not least - wood is a renewable and CO2-neutral construction material.
Demands for certified construction wood only emerging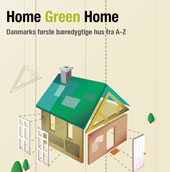 However, consumer awareness is only slowly extending to include demands for certified wood. According to Ida Rehnström from FSC-Denmark, the interest in FSC-certified building material is only an emerging trend among Danish construction companies and related industries.
FSC-Denmark plans to put focus on sustainable wooden materials for housing as well as interior decoration through the initiative "Home Green Home", a 200 m3 exhibition house built with FSC-certified wood and displaying various certified furniture, flooring and utensils. The house will be set up at the most important consumer and environment fairs in Denmark, during the run-up to  the global Climate Conference in Copenhagen in December this year.  

Source: Træinformation (Wood Information) and FSC-Denmark
Related stories
UN timber committee: green building and wood-based energy combat climate change (November 2008)