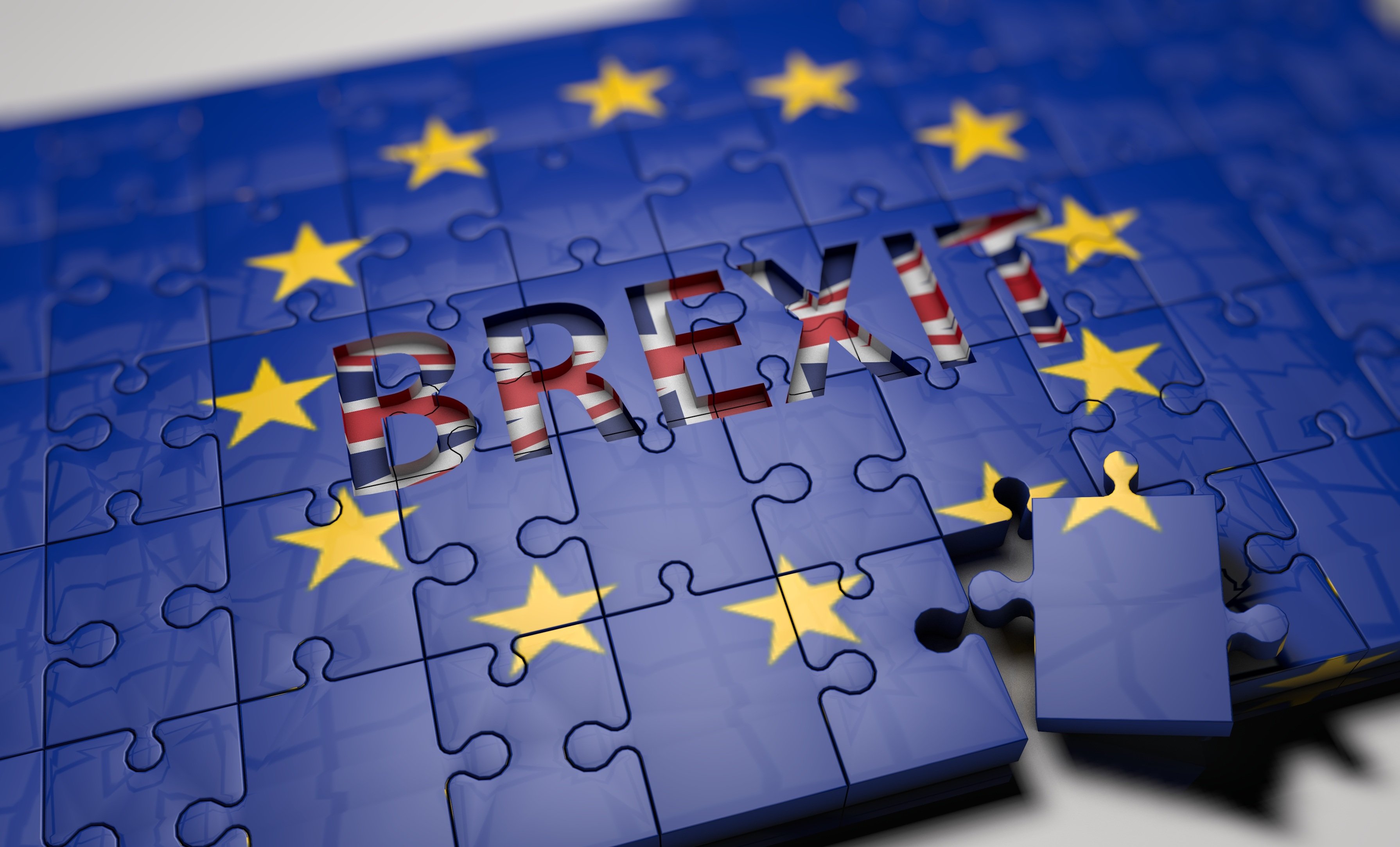 Preferred by Nature has launched a guide for practitioners to understand the impact on wood and wood products trade following the UK's departure from the EU.
The decision to leave the EU has far-reaching implications for industries across the United Kingdom and the EU, including companies working with wood and wood products. Preferred by Nature has produced a guide to help importers of wood on both sides of The English Channel navigate Brexit and the implications on the European Timber Regulation (EUTR). 
For many EU member states, the United Kingdom is likely to remain an important trading partner after Brexit takes formal effect. However, a regulatory framework such as the EUTR will no longer apply to importers of wood and wood products based in England, Scotland and Wales, commonly known as Great Britain. 
Currently, only around 12 percent - around 1.23 million cubic meters - of annual UK timber imports are from outside the European Economic Area (EEA) and subject to due diligence requirements under the EUTR, according to the Timber Trade Foundation (TTF). And while the UK is still with the EU's single market, the remaining 88 percent is exempt from due diligence requirements. This is all about to change as imports into Great Britain will now be subject to due diligence under the United Kingdom Timber Regulation (UKTR), said Sarah Hickman, Deputy Director, Tailored Services at Preferred by Nature. 
"Companies based in Great Britain will have to conduct due diligence on a much greater proportion of its wood and wood products import after 31st of December 2020, since they will also be obliged to conduct due diligence on wood imported from EU member states," said Sarah Hickman. 
The new situation will also create some advantages for importers in Great Britain, to the legality expert: 
"Under the EUTR, only the operator [importer] who first places a wood product on the EU market has to apply a Due Diligence System (DDS) to the specific supply chain. Unfortunately, this has created a back door for illegal wood imports via EU member states with weak or no control mechanisms in place. Companies in Great Britain no longer have to fear the risk of illegal wood ending up in their supply via these back doors, as they now have to carry out due diligence on all products imported from the EU in line with the UKTR, " said Sarah Hickman. 
Companies in Northern Ireland will still be subjected to the EUTR, but negotiations are ongoing, and this could soon change. 
Potential implications for EU-based companies 
For companies based within the EU, Great Britain will no longer be part of the EU's single market. This means that any wood and wood products sourced from England, Scotland or Wales will be subject to the due diligence requirements of the EUTR.  
"The changes will require companies in both the EU and Great Britain to go through their stock to identify products that may potentially be subject to due diligence requirements and, in the case of GB, the new terms of the UKTR," said Sarah Hickman.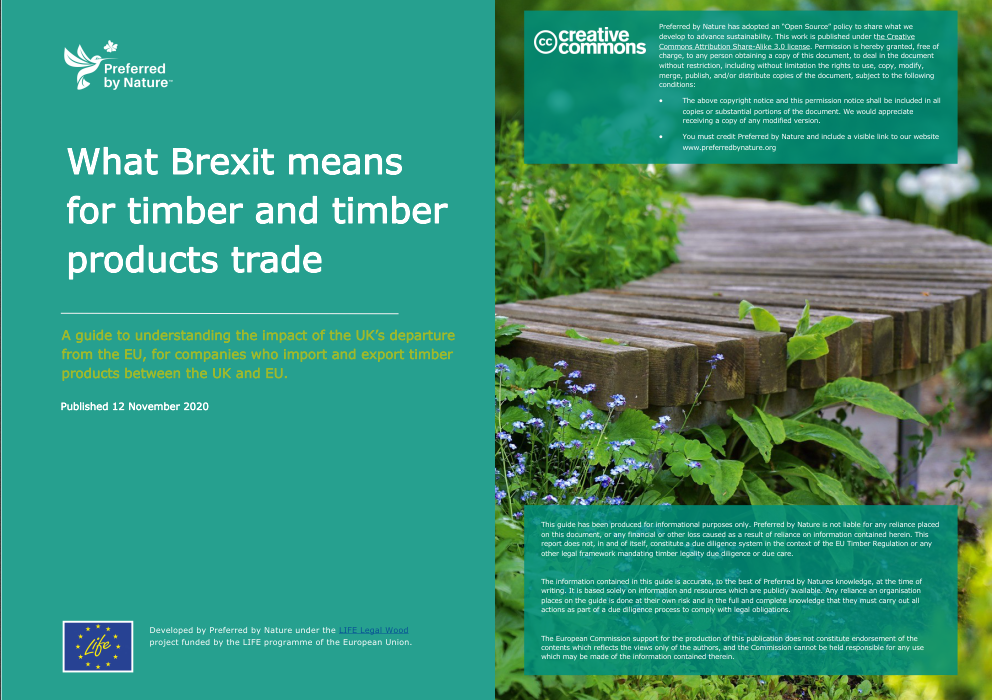 You can find the guide here. 
Preferred by Nature provides a number of resources to help companies carry out risk analysis and establish their own Due Diligence Systems (DDS). For more advice and guidance, please visit The Sourcing Hub. 
This article/publication is developed with the support from the EU LIFE Programme under the LIFE Legal Wood project. The European Commission (donor) is not responsible for any claims or views presented in this material. The European Commission's support for the production of this publication does not constitute endorsement of the contents which reflect the views only of the authors, and the Commission cannot be held responsible for any use which may be made of information contained therein. 
-