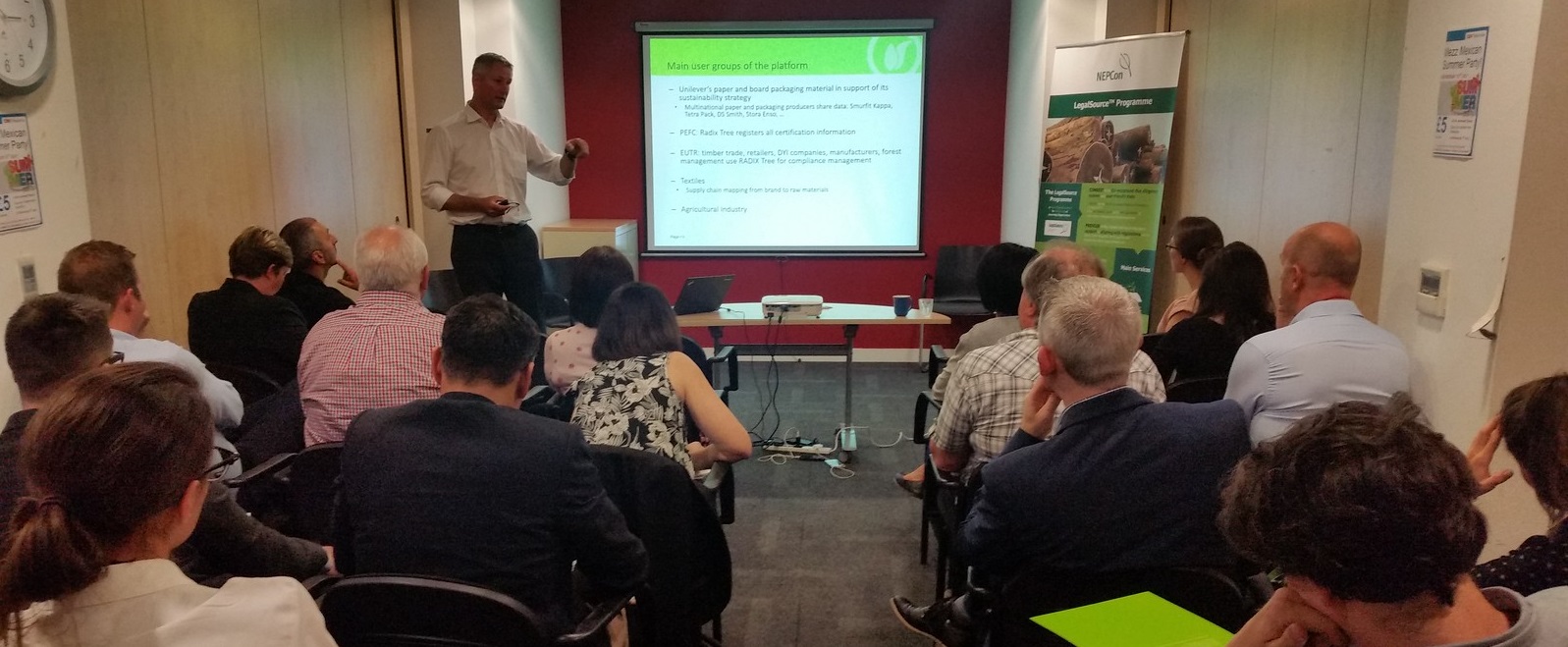 The Office for Product Safety & Standards (OPSS) is the Competent Authority responsible for enforcing Timber Regulation 995/2010 in the UK. To assist businesses to comply with this legislation, the OPSS is delivering a series of regional, sector specific workshops, exploring risk identification and mitigation. 
The regulation requires those businesses (operators) first placing a product on the market to complete due diligence that concludes negligible risk of illegally harvested timber entering the supply chain. This includes carrying out a risk assessment and where appropriate completing mitigating measures that reduce any identified risk to negligible. 
A series of workshops specifically on Risk Assessment and Mitigation were held in the fourth quarter of 2018. Venues and dates for the upcoming workshops planned in early 2019 are shown in the calendar below. It will be updated when new events are confirmed. 
NEPCon is proud to assist OPSS with half of the workshops, with our Senior Responsible Sourcing Specialists delivering presentations and facilitating discussions. During the workshops, participants will be given information that would be used during discussions of risk mitigation options for various supply chain scenarios.  
Workshops will run in a friendly, stress-free atmosphere, and participants are encouraged to join with open minds. There will be plenty of opportunities to ask questions as the primary aim is to provide a space for the industry to enhance understanding and gain knowledge that they need to meet the requirements of the regulation.  
The workshops are being run in conjunction with various trade associations. Membership is not required to join the workshops, they are open to all.   
Buffet lunch and refreshments are provided, please inform at registration if you have any dietary requirements. Kindly also inform if you have any accessibility requirements.  
Notes to participants:  
The workshops are free. 

You can register online (see links below). 

No more than two attendees from each organisation may attend, and this may be reduced to one where there is high demand.  

It would be useful to bring a laptop, but not essential. 

When booking, please inform your most commonly used species and country of origin. 
Take a look at the past workshops. If you've missed them, check out the calendar below and join the next workshop!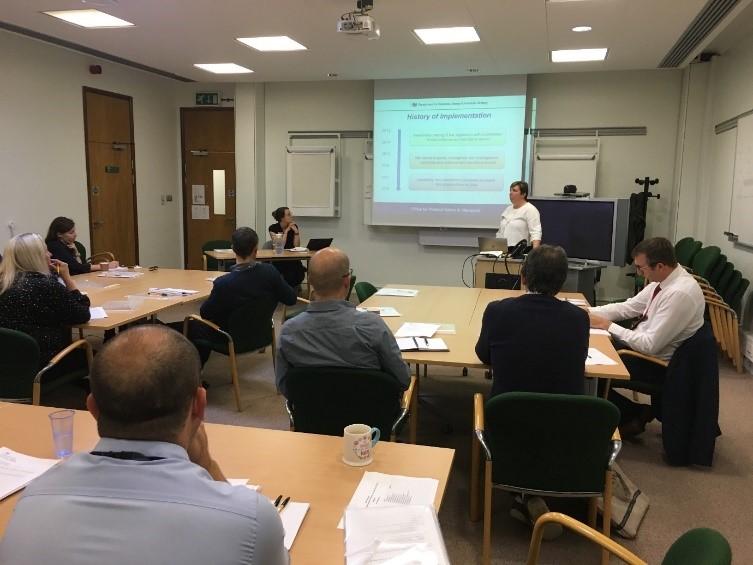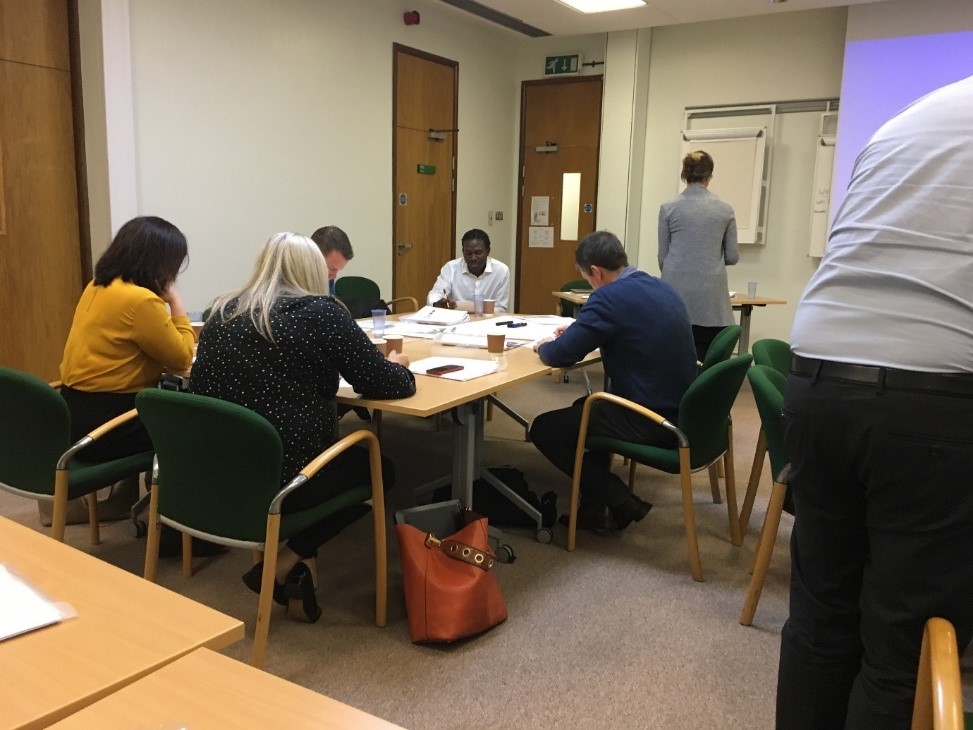 (Photos credit: OPSS)
Workshop Calendar 
A standard programme of the workshops can be found here. 
Kindly visit the links provided for online registration.  
Month

Date

Sector

Location

Registration link

September

20/09/2018                 

 

Yacht Building                   

NOVOTEL SOUTHAMPTON

1 West Quay Road

Southampton

SO15 1RA

Registration closed

October  

16/10/2018 

Outdoor Furniture           

Office for Product Safety & Standards, Stanton Ave, Teddington, London TW11 0JZ 

Registration closed

October 

30/10/2018 

Construction & Interior Design           

Maritime Centre, Port of Liverpool, Merseyside, Liverpool LZ1 1LA

Registration closed

November 

12/11/2018 

Plywood 

The Building Centre, 26 Store St, London WC1E 7BT 

Registration closed

November 

26/11/2018 

Flooring 

The Building Centre, 26 Store St, London WC1E 7BT 

Registration closed

December 

04/12/2018 

Construction & Interior Design     

The Building Centre, 26 Store St, London WC1E 7BT 

Registration closed

January 

15/01/2019

Construction & Interior Design                              

Europa Hotel, Great Victoria St, Belfast, BT2 7AP

Registration closed                         

January 

16/01/2019 

Retail Furniture           

Europa Hotel, Great Victoria St, Belfast, BT2 7AP 

Registration closed

February 

06/02/2019

Retail Furniture                       

Elliot House, 151 Deansgate, Manchester, M33WD

Registration closed

February 

28/02/2019 

Retail Furniture                                  

BEIS Conference Centre, 1 Victoria St, London, SW1H OET

Registration closed

April 

25/04/2019

Caravan Industry/ Plywood   

The Royal Hotel, 170 Ferensway, Hull, HU1 3UF

Registration closed