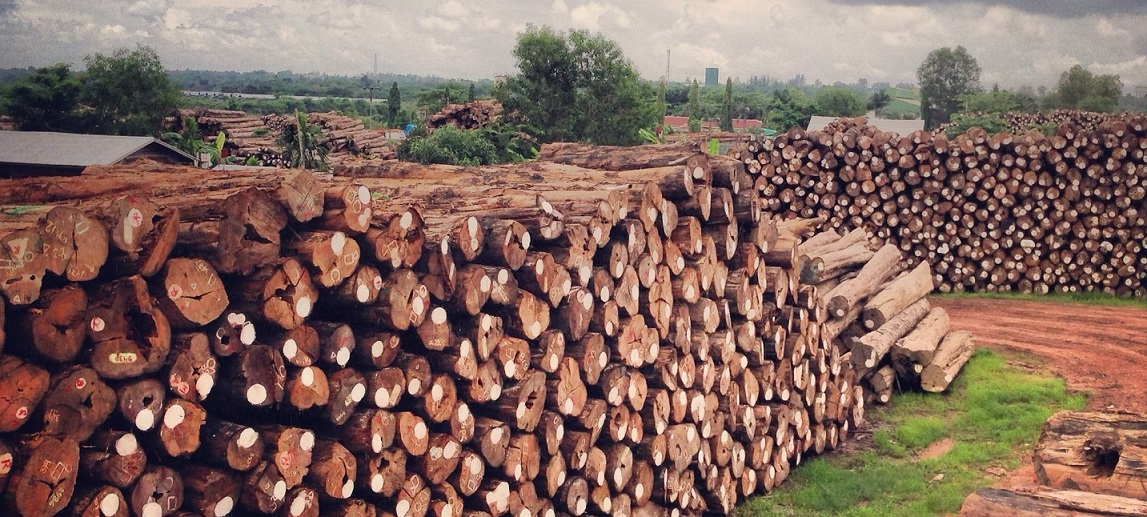 A recent court case from Sweden helps clarify the level of due diligence required by companies looking to place timber from Myanmar on the EU market.
The EU Timber Regulation requires all companies that first place timber on the market in the EU to carry out due diligence to ensure that the risks that timber was harvested illegally are either negligible or have been managed.
In October 2016, the administrative court in Jönköping in Sweden concluded that a Swedish company breached the EU Timber Regulation because the due diligence they carried out on a shipment of teak from Myanmar was not sufficient to ensure it was legally harvested, transported and traded.
The case was brought by Skogsstyrelsen, the Swedish Competent Authority, the body responsible for enforcing the EU Timber Regulation in Sweden. The company was fined 17,000 Swedish krona (approximately £1,500). The fine was upheld on appeal and the company has said that they will cease importing timber from Myanmar.
Officials in Myanmar compile a folder of documents (known as the 'Green Folder') that include permits issued by the Myanmar Timber Enterprise, the company with the monopoly on selling timber in the country. This ruling clarifies that relying on such permits as evidence of origin and legal harvest does not constitute sufficient due diligence.
It is perfectly possible under the EU Timber Regulation to place timber from any country onto the EU market. This ruling does not make it illegal to sell timber from Myanmar. What it does do, however, is provide more evidence of what constitutes acceptable due diligence when sourcing timber from a country where the risks of illegality are high. In particular, it shows that in high risk countries, you need to be able to track the timber back to the place it was harvested from.
In the court ruling, the Swedish regulator gives some examples of the sort of measures that could be taken in order to reduce the risks of illegality to an acceptable level. They say that inspections could be carried out by third parties, that audits could be carried out, or that laboratory techniques that help identify where timber originates from could be used. Such techniques include DNA analysis, stabile isotope analysis and wood anatomy analysis.
Cases involving Myanmar teak are currently under investigation in other EU countries. Given the high risks of illegality in Myanmar, it is likely that other Competent Authorities will adopt a similar stance to the Swedish court.
Jade Saunders from Forest Trends says that the EU Timber Regulation should create a level playing field between companies that place timber on the EU market, such that it pays to do your due diligence well. What's needed, she says, is to ensure that enforcement is consistent between EU member states.
The ruling from the Swedish court is in line with NEPCon's own interpretation of what the EU Timber Regulation requires with regard to sourcing timber from Myanmar. We have prepared a detailed timber risk assessment for Myanmar and a report on legality issues within the country. In the risk assessment summary, we said 'Despite official government claims, it is highly likely that a significant percentage of Myanmar's wood exports are sourced illegally'. We concluded that, given the current lack of available forest governance information, there are very few options available to mitigate the risk of sourcing illegal timber in Myanmar at present. However, it is clear that being provided with an export license and other downstream documents is not enough to mitigate these risks.
In other news out of Myanmar, the NGO Environmental Investigation Agency says that they found nine companies from five EU countries violating the EU Timber Regulation, because they failed to identify the source of the teak that they were importing from Myanmar. Those companies include some of the biggest teak suppliers to the EU. The NGO has submitted legal complaints to the Competent Authorities in the relevant EU countries - Belgium, Denmark, Germany, Italy and the Netherlands.
If you'd like to learn more about the EU Timber Regulation and setting up a due diligence system, you can sign up to NEPCon's free one-day training sessions at http://www.nepcon.org/eutr-registration-form and find tools and guidance at http://www.nepcon.org/legalsource. Our full Myanmar timber risk assessment is available upon request.