Installing insulation is one of the simplest things homeowners can do to be more eco-friendly. Insulation helps to reduce energy consumption, thus lowering greenhouse gas emissions and also cutting down energy bills.
Insulation acts as a barrier to keep heat in during winter and out during summer. Among the wide range of insulation products, cellulose has been used for centuries due to its raw material flexibility, low cost and recognised abilities to retain and release heat.
Using recycled newspapers as cellulosic material is not a new thing. In fact, this form of cellulose insulation has been used since the mid-1900s.

Why bet on responsible insulation material?
Today, consumers are taking more and more interest in the materials and processes that make up their products. They want to make environmentally conscious consumption choices and have fewer negative impacts on the earth. And this includes insulation.
Photo: ©Dämmstatt
The good news is that some pioneers in the insulation sector have modified their production processes to address this trend. isofloc and Dämmstatt are the first insulation producers to gain the Forest Stewardship CouncilTM (FSCTM) Chain of Custody certification against the FSC reclaimed materials standard. The certification covers recycled newspaper materials used to make cellulose insulation.
For isofloc and Dämmstatt, the primary concern is the further development and promotion of ecologically and economically convincing building materials and building systems that support a more sustainable future.
Raiko Stieler, CEO of Dämmstatt W.E.R.F. GmbH, elaborated, "We aim at making a valuable contribution every day to the responsible treatment of our environment."
"We feel we can reach that goal with this FSC-recycled material, all the way from the development and manufacture of the product, to the effectiveness of the installed cellulose insulation," Mr Stieler added.
Cellulose insulation – a smart choice for comfort and sustainability
Compared to other options such as fibreglass, this type of cellulose insulation earns a 'green' point because it requires less energy to manufacture. It also contains a high recycled content as well as exhibiting high insulation performance.   
Post-consumer recycled newspaper is considered a responsible raw material for good reason. The newspaper hardly loses heat in the winter and in the summer it provides cool and uniform indoor temperatures.
In addition, due to its good moisture behaviour, a cellulose insulation from recycled newspaper increases the construction safely, even with critical constructions.
Furthermore, cellulose insulation comprised of shredded newspaper can last for 30–50 years. Some sources suggest cellulose can last as long as your home, over 100 years. Using recycled newspaper as insulation material therefore considerably extends the life cycle of this raw material.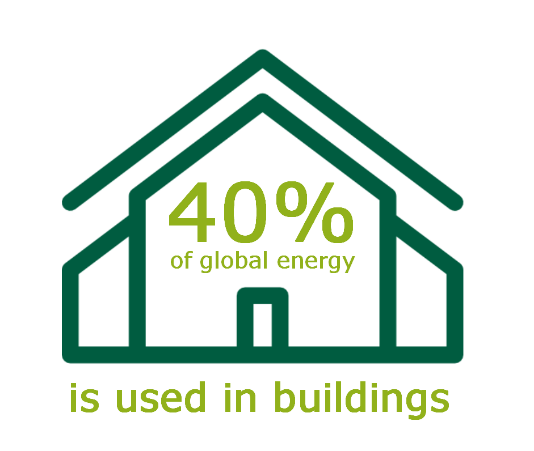 Sustainable construction – Energy efficiency leads the way
Buildings use about 40% of global energy. Heating and cooling account for a large amount of this energy consumption. Insufficient insulation and outdated heating systems could allow buildings to lose up to 70% of their energy. In addition, buildings consume huge volumes of timber products.
In other words, there is a lot of potential in the construction sector to conserve energy and enhance the use of responsible timber products. The insulation area is a good place to start improving, since it is one of the most practical and cost-effective ways to make a building more energy-efficient. 
Fortunately, sustainable construction is on the rise. The industry is renewing and rethinking itself with efficient technological solutions to conserve energy and resources.  In this process, the simplest solutions can often be the most effective. Cellulose insulation with FSC-certified recycled newspaper could be one of these simple, yet great solutions for both nature, economy and comfort.
Michael Kutschke, Lead Auditor with NEPCon, explained, "It is not as widely known in the construction sector, but there are several ways to make use of the FSC system to ensure that the timber materials you use come from responsible sources. Even for elements in the building that you would not immediately connect to timber, like cellulose insulation from newspaper."
"We hope that other companies in the construction sector will be inspired by this and explore the possibilities to ensure that your building materials come from responsible sources," he added.