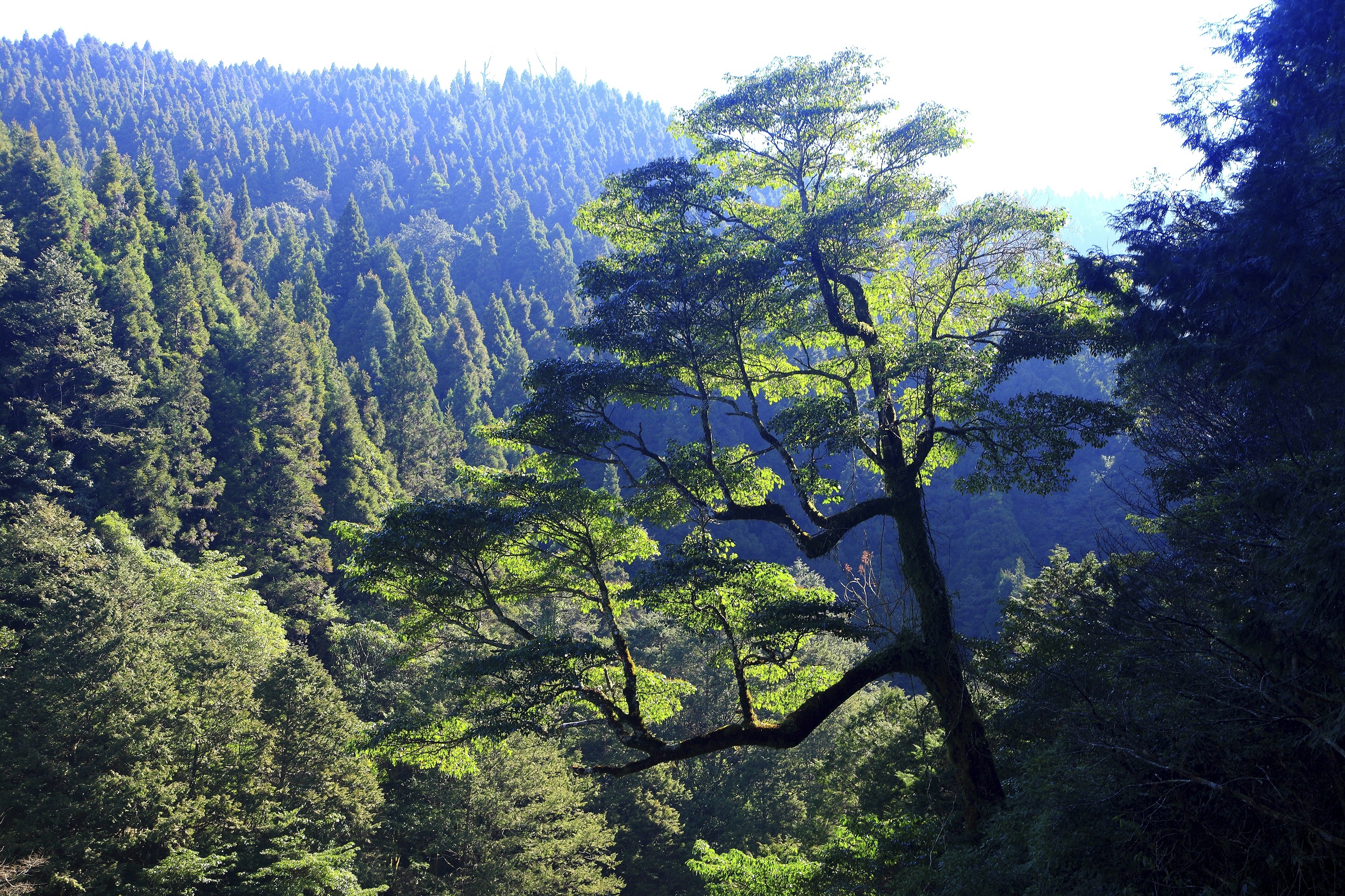 Taiwan is home to an incredible range of biological diversity due to its range of climatic zones and varied topography. As a way of ensuring their business practices respect the environment around them, the Chiayi Forest District Management Office recently engaged in obtaining Forest Stewardship CouncilTM (FSC) Forest Management certification for one of the state-owned forests under their management. 
When it comes to certification schemes in Taiwan, the concept of sustainable forest management for organisations, particularly for the government office, is a true challenge. Professor Lee Junyen from the National Chiayi University (NCYU) shared, "People are used to following their own way when it comes to managing their forestlands." 
"The old bureaucracy system is still, more or less, hindering the widespread adoption of forest certification despite the Forestry Bureau in Taiwan enforcing the sustainable management policy. To assimilate sustainable knowledge into employees' existing management procedure is also another challenge," he added.  
Taiwan's total forestland stands at 2.19 million hectares (ha) – covering 60.71% of its land area. Out of this, 143,592.17 ha is managed by the Chiayi Forest District Management Office. The organisation, located on the southwest side of the Central Mountain Range in Taiwan, is affiliated with the Forestry Bureau of the Executive Yuan Agriculture Committee. 
To Mr. Kang, Director of the Chiayi Forest District Management Office, his Office needed a complementary system for forest management to ensure that the forestry bureau's management of state-owned forests are up to par with international standards and requirements. 
"By obtaining the FSC Forest Management certification, we can verify that the state-owned forest is managed responsibly," explained Mr. Kang. 
The Office has, therefore, recently managed to get a total of 124,408.76 ha of a state-owned forest certified against the Preferred by Nature Interim FSC FM Standard for Taiwan, which is adapted from the FSC International Principle and Criteria, FSC-STD-01-001 v4-0. This area covers 40,746.5 ha of productive forest and 62,488.26 ha of non-productive forest. 
"FSC's management model has been truly out-of-the-box – not only does it pay attention to wood production and harvest, it also focuses on implementing permanent responsible forest management systems. These systems offer economic feasibility, environmental protection, social justice along with continuity of responsibly produced products and services," stated Mr. Kang.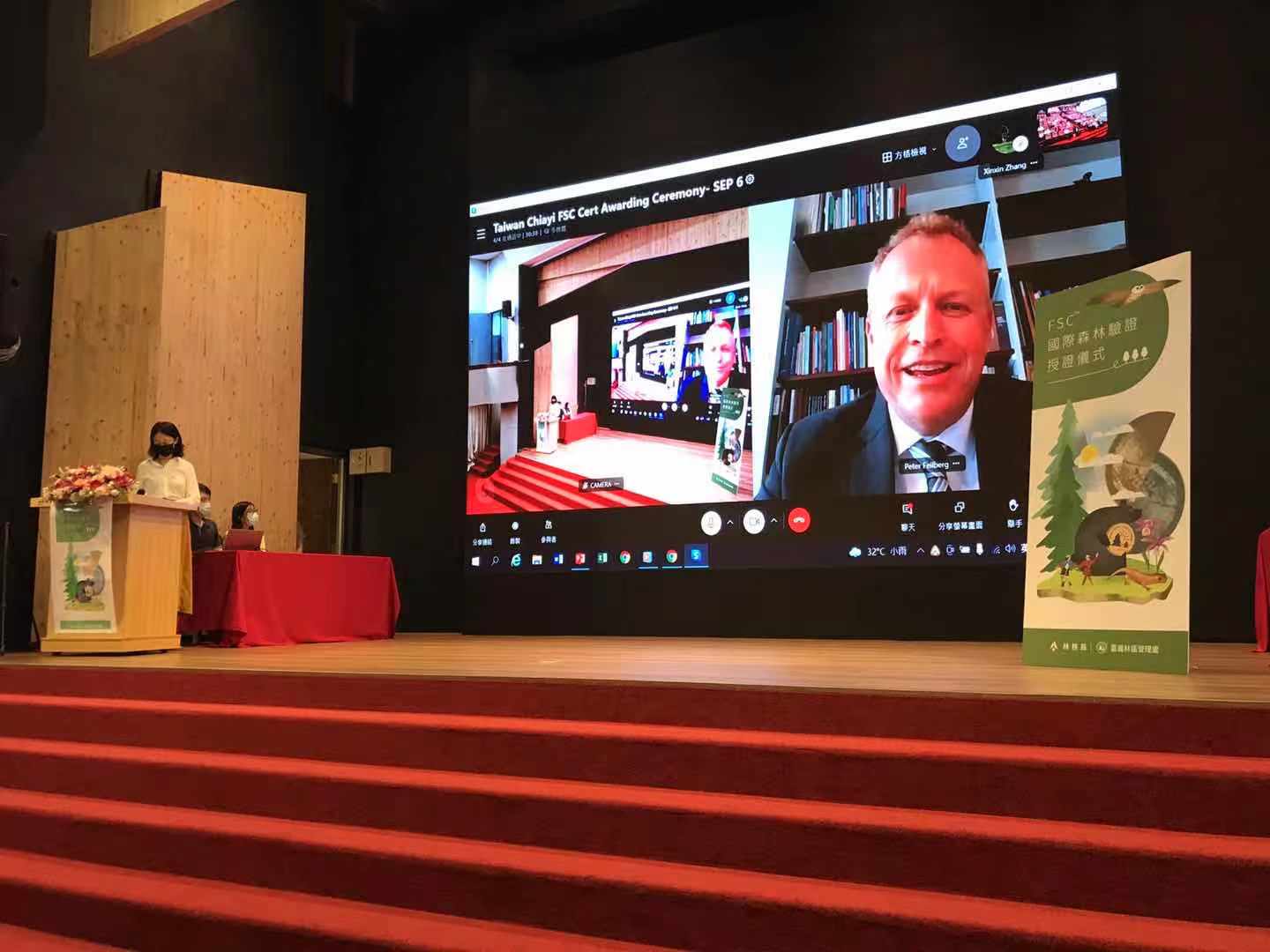 Responsible management for biodiversity protection
The Chiayi Forest District Management Office has a total of 264 employees, each with a mandate of protecting the biodiversity of Taiwan and increase the value of nature. At the same time, the Office is also involved in selling forest logs as a source of income while maintaining their lands for entertainment, recreational and scientific research purposes. 
As the area managed by the Office covers tropical, warm, temperate and frigid climates, it is home to a wealth of biological resources. The forest area is divided according to zoning and hierarchical management to ensure the protection of natural forest, important wildlife habitats, reserve areas and parent forests which have been designed as representative sample areas. 
Taiwan is a mountainous island in Asia, with the largest and most dense mountains in the world – most of its mountains have high peaks with elevations exceeding 3,000m above sea level. The high altitudes of these mountains make it a fragile ecosystem because of the diverse species at different altitudinal zones. 
From a regional perspective, it is astonishing to note that despite occupying a small land, Taiwan is home to 1.5% of the world's species, with over 4,200 species of vascular plants. Out of this, 25% of species are endemic. The land also hosts over 5,700 fungi species and 19,000 animal species. 
In addition, Taiwan is an important stop for birds migrating through the East Asia Pacific region.
 
Indigenous Peoples: Best guardians of the forest
The Chiayi County is also home to the Tsou Indigenous community, recording a total population of approximately 3,521. The tribe's traditional livelihoods are based on agriculture and hunting. As most of their areas are state-owned forests, mountain forests are their hunting and fishing grounds. 
Living in the state-owned forests for generations, the tribe have proven themselves as the best guardians of Taiwan's forests. 
With the introduction of the FSC system, many mechanisms that were not present in the original forest management system have been added to facilitate the implementation of responsible management, taking into consideration the indigenous knowledge. Through this, the Chiayi Forest District Management Office have developed a better understanding of the forest land they are currently operating while fostering improved interactions with the local community members. This has also helped them to better able to understand the needs of the local communities.
 
On-ground practices to ensure responsible forest activities
The Office divides its forest management practices into four stages: planning, implementation, inspections, and action adjustments. 
During the implementation stage, they organise educational trainings or workshops to develop the understanding of the FSC Forest Management system. Meanwhile, ongoing interviews and response trainings are aimed to strengthen the concept of responsible forest management and improve the responsible management operation model. 
This strategic four-pronged measure offers a holistic approach for them to ensure forest activities deliver social, environmental and economic benefits. It also helps them to balance competing needs while maintaining and enhancing forest functions now and in the future. 
 
Building towards a better future
Moving forward, the Chiayi Forest District Management Office will be assisting forest owners of public and private forests in their responsible forest management practices. This is their initiative in the hopes of encouraging more entities to join them on their journey towards improved forestry practices in Taiwan. Evidently, preserving the Taiwan's lush forest landscapes and its unique geological features will require the combined efforts of the entire community. 
The Office is also planning on engaging in ecosystem service verifications such as carbon footprint management in the near future.