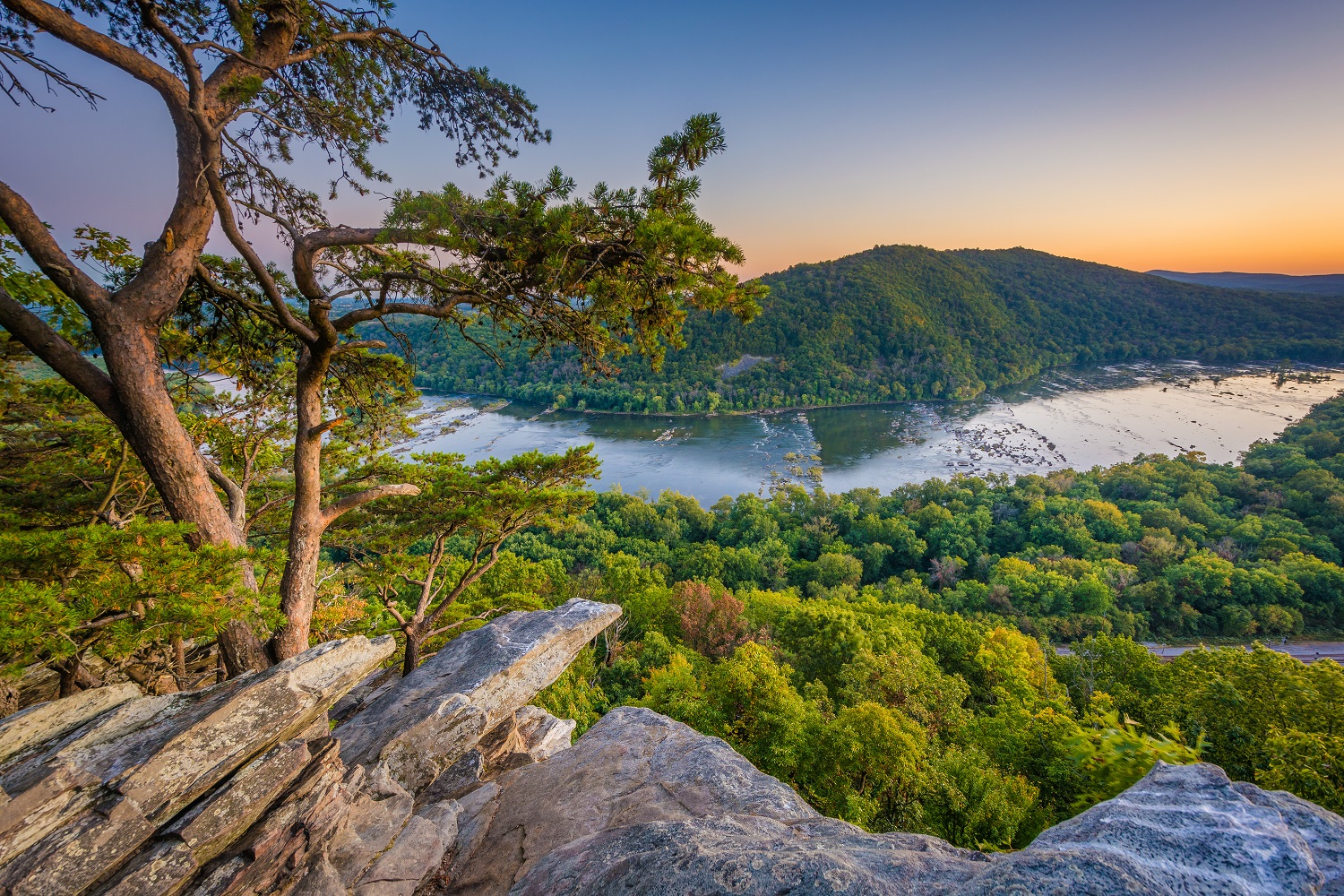 A novel pilot programme that sought to gain the foothold of smallholders into the Forest Stewardship CouncilTM (FSCTM)  has gained initial success. Preferred by Nature shares insights from auditing this important segment.
In the Southern and Central Appalachian region, smallholders own around 60-70% of forestland, representing a fundamental part of the forest supply chain. They love recreation, hunting and privacy, but logging is not among their favourites. 
While certification requires investment costs and long-term commitment, it can be a 'nightmare' and, in many cases, does not justify benefits in the short term for smallholders. 
Despite the efforts since the 1990s to bring small private landowners into FSC certification, this important segment remains overwhelmingly excluded from the system.
This group is not connected with FSC or any other certification schemes as they do not harvest much. Many smallholders only harvest timber within their property once every 40-60 years and rely on natural regeneration with little to no site-disturbing activities in the interim years. However, when harvest occurs, it is typically done for the greatest possible financial return, leading to highly degraded forests that are not resilient to threats. 
How 'small' is considered small? 
In the Appalachian region, between 50 and 90% of the wood supply for major forest products companies comes from forest parcels under 100 hectares, as per recent data. Therefore, the aim of the Smallholder Access Program (SAP) is to engage woodland owners under 100 hectares.
SAP was initiated by the Appalachian Woodlands Alliance (AWA) in collaboration between the Rainforest Alliance, the U.S. Forest Service, and other forestry companies, including Avery Dennison, Columbia Forest Products, Domtar, Evergreen Packaging, Kimberly-Clark, and Staples. 
The programme targets landowners across Southern and Central Appalachia. In the pilot phase, it was limited to 3,000 ha of total enrolment. 
Extensive criteria
Preferred by Nature was involved in initial discussions on the feasibility of this forward-looking proposal, and when it was approved by FSC, we continued in this initiative as a certification body for the SAP Pilot to test the model on existing group certifications. 
"We have certified about 3.5 million hectares of FSC-certified forests in the US, and over half of our certificates are group certificates and half include smallholders. This experience made us well-positioned to participate in this pilot programme," said Kara Wires, Technical Manager at Preferred by Nature. 
"For regular FSC audits of smallholders in the pilot area, there are more than 125 indicators. Some of these Indicators are at higher risk of negative impacts and include bureaucratic and extensive documentation requirements. However, we have to audit all Indicators. Auditing low-risk and primarily bureaucratic Indicators means there is less time to spend on higher-risk requirements," Kara added.  
"The innovative aspect of SAP focus on increased simplicity and reduced costs, while ensuring responsible forest management with a focus on value shared with this landowner group," said Andrew Goldberg, Manager of Business Development Community Forest Enterprises at the Rainforest Alliance. 
SAP Standards were then developed using a risk-based approach. Risk was evaluated for these smallholders in the pilot area. Low-risk and bureaucratic Indicators were removed from the Standard and the resulting SAP Standard had 31 Indicators.   
"Since the low-risk Indicators were removed from the SAP Standard, we could focus on the most important aspect and be more efficient in our audits," Kara explained.
During the two-year pilot period, there were nine audits conducted against the SAP standard, with nine non-conformances issued. Audits were designed to focus on harvest units, where there is the highest risk for negative impacts. 
Hard work paid off 
The results of the SAP Pilot are encouraging. "The SAP audit process was similar to what we do for regular FSC Forest Management audits. We have analysed the results. On-the-ground conditions and non-conformances issued were similar to what we see for regular FSC Forest Management audits in the region," stated Kara. 
Based on the third-party evaluations, SAP forests demonstrated environmental and social outcomes similar to traditional FSC group members with significant improvement over the standard practice in the region.
SAP has grown FSC-certified volume in the region while "providing significant savings for certificate holders by reduced audit time, lower administrative costs, and streamlined expectations for responsible forest management," said Andrew. 
In addition, SAP pilot certificate holders were able to significantly expand their group membership from a landowner-size class that was previously inaccessible.
The Pilot was successful and shows that this streamlined approach can work. It makes FSC accessible to smallholders while still maintaining core FSC requirements and credibility. "I hope FSC will incorporate this approach into the normative framework. There are many more opportunities in the US, and elsewhere to replicate this," said Kara.