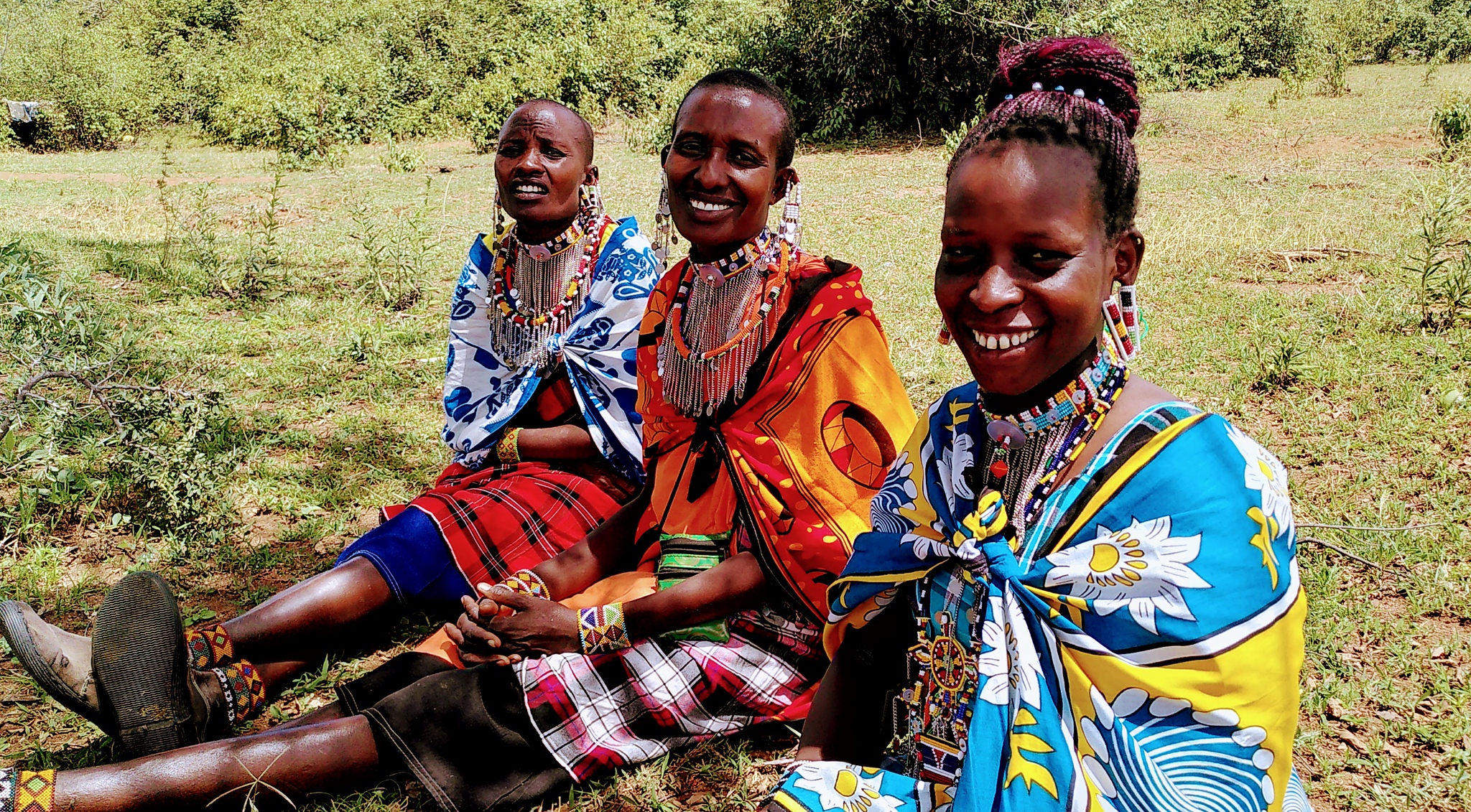 "It takes a whole village to raise a child" - the same could be true for ecosystem restoration. Indigenous knowledge and practices of local people play a vital role in the preservation and protection of their forests and landscapes. These should be included in every attempt and activity intended to restore the ecosystem to achieve long-term sustainable goals. 
The UN Decade on Ecosystem Restoration 2021–2030 aims to prevent, halt and reverse the degradation of ecosystems around the world. The coming COP15 in December will also introduce a global framework to drive actions that end biodiversity loss in central places.
For long-term results, efforts should empower local communities by providing them with equal access to knowledge, resources and opportunities. Such initiatives should also focus on social injustice to ensure representation and need while advocating for restoration to occur in an impartial and equal course of action. That way, landscape restoration also addresses the needs of the local population. 
Advocating the same, Preferred by Nature's Ecosystem Restoration Standard version 3.1 places Smallholders and Communities (SH&C) at the core of its guiding principles. The standard not only addresses environmental concerns but also pays attention to the social aspect, which is a key part of the success of any restoration programme. 
Indigenous knowledge and expertise are part of the process 
The standard has been developed in such a way that it caters to context-specific local needs and supports SH&C to make their efforts visible, and by that, connects with the international movements on ecosystem restoration and the resources associated. It makes sure that local communities understand and follow proper, but minimal, documentation processes and promotes the use of information and communication technologies. This makes the process of meeting all the conditions and requirements of the standard less challenging for this group.
"This one-of-a-kind standard is very "social" in nature, and it has been designed to accommodate SH&C aspects well. But it also includes some important elements like Free, Prior and Informed Consent (FPIC), stakeholder engagement, social benefits, and impacts, along with workers' conditions and rights," said Mateo Cariño Fraisse, Land Use Programme Manager at Preferred by Nature.
Many research and real evidence have shown that Indigenous People and local communities are the best guardians of our forests. 
"It is essential to preserve and apply indigenous knowledge, practices and techniques to save and recover our environment and landscapes. Placing smallholders and local communities at the centre of the standard serves as the primary goal of combining restoration efforts with local knowledge and experience to produce more efficient and long-term results," explained Mateo. 
Two community restoration projects in Africa and South America have recently applied this new standard. The Cottars Wildlife Conservation Trust (CWCT) in Kenya, has become the first project validated using the Ecosystem Restoration Standard. Communities Rio Blanco and Nokoborema, supported by  APCOB (Apoyo para el Campesino del Oriente de Bolivia), marked its name as the first verified project in Bolivia.
Preserving biodiversity in parallel with protecting indigenous culture - CWCT in Kenya
The Maasai Mara is one of Africa's most well-known and significant wildlife conservation and wilderness areas. The Maasai community are internationally known for their distinctive culture, rituals, 'high-jumping dance', traditional attires and courageous warriors. They inhabit the selected but large parts of northern, central and southern Kenya and across the border in northern Tanzania. 
Located in the area, the CWCT is associated with the Olderkesi Community Wildlife Trust (OCWT), which represents 6,650 community members (owners) in Kenya. The collaboration helps the Olderkesi Wildlife Conservancy (OWC) pilot project take place on 3,080 ha on the border of the Maasai Mara National Reserve and the Serengeti National Park.
By preserving wildlife corridors, OWC aspires to establish itself as a leading community conservation area in the Greater Maasai Mara Ecosystem and show how fauna and flora species may be effectively protected. As such, the purpose of linking the larger protected areas of Kenya's Maasai Mara National Reserve and Tanzania's Serengeti National Park is to create a safe place for wildlife to move around.
CWCT and OWCT have planned together to protect the ecosystem by combining several sustainable land uses and economic and social development activities. These include wildlife conservation, tourism, pastoralism, cultural preservation and other businesses that are good for the environment and the community. 
The two partners then developed a strong and participatory governance system to oversee all issues of governance, including transparency and accountability practices. Together, they endeavour to create more connections and collaborate with other conservation groups in the Greater Maasai Mara ecosystem to ensure the long-term sustainability of the area.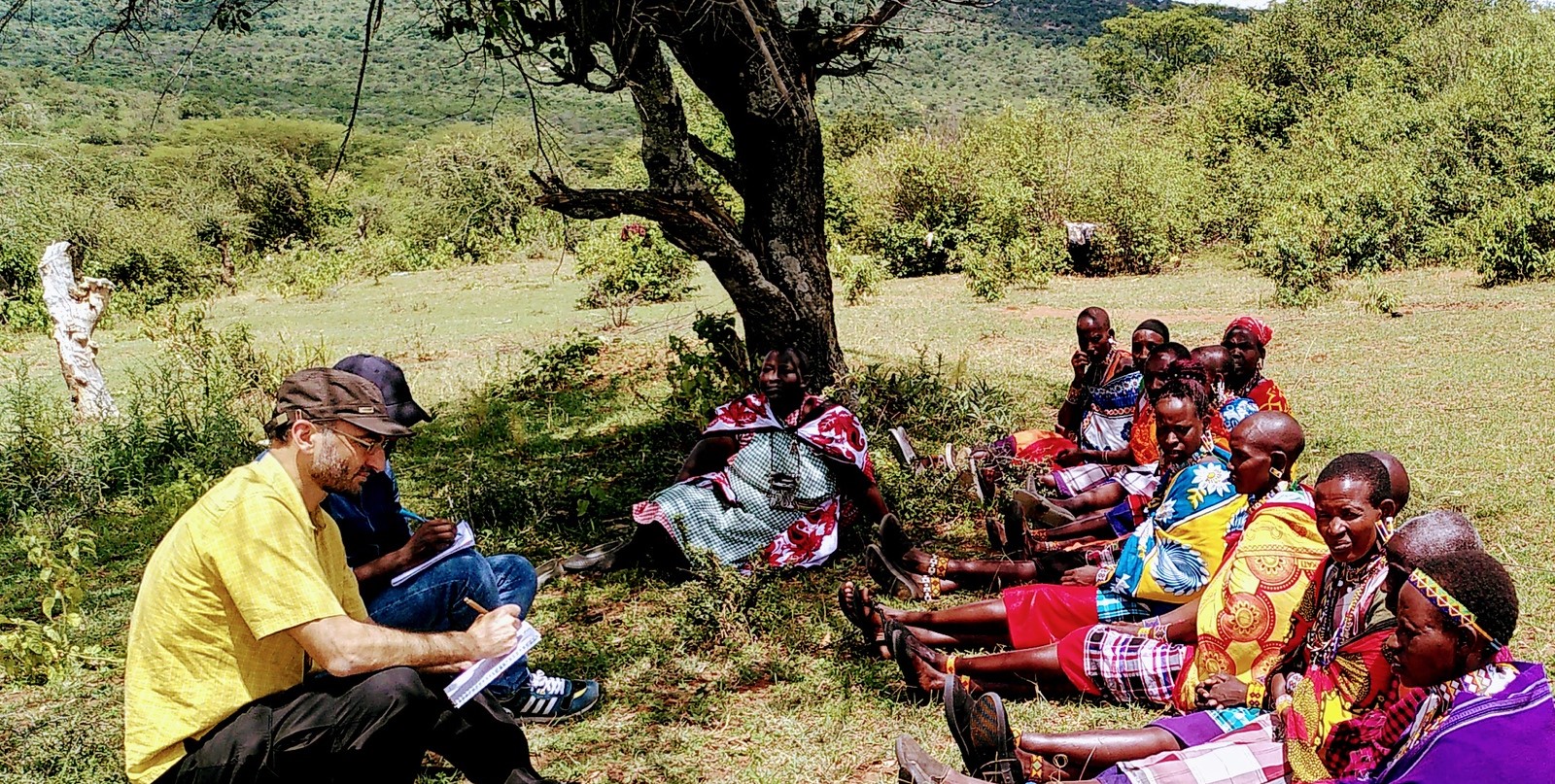 "Conservation lies at the very heart of Cottar's Safaris, with biodiversity at the centre of our thinking," said Louise Cottar, co-owner of Cottar's Safaris.
"It was very important for us to collaborate with our community partners to initiate dialogue and develop strategies on how we should approach this complex issue," explained Louise. 
The team has found "the Ecosystem Restoration Standard provided a credible framework to assess and objectively measure the validity of our thinking relative to the best current international practices. It also helped us with the critical sense-check to ensure we had considered inclusivity, participation and a holistic scope in our strategy," added Louise. 
In April 2022, Preferred by Nature conducted a validation audit at the conservancy. The assessment has confirmed that the focus has been on the planning and setting the project up. 
Since it is a community-based organisation, "we have taken a more flexible approach, as allowed by the Ecosystem Restoration Standard, to evaluate the results, so that they can be balanced with a view of continuous improvement," explained Mateo. 
Fighting against odds - APCOB in Bolivia
Situated within the Chiquitano Monte Verde Indigenous Territory (TI MV), the indigenous communities of Río Blanco and Nokoborema belong to the Central Indigenous Communities of Concepción (CICC). Together with the non-governmental organisation Support for the Indigenous Campesino of the Bolivian East (APCOB), and with financial support from Forests of the World, the two communities are working together to address the issues related to Seasonally Dry Tropical Forests (SDTFs) and restoring forest ecosystems in their regions.
In South America, SDTFs biomes such as Chaco and Cerrado, are characterised by humid, dry, hot climates and lowland areas which are vulnerable to drought and frequent forest fires. These forests are also home to diverse and distinctive flora and fauna. The plants and animals in these areas come from many major sub-regions, each with its own unique plant and animal species. However, in order to save these exceptional global resources and biodiversity, more dedicated conservation efforts are required.
The two communities have decided to put restoration plans into action. The initiative aims to recover forest areas damaged by the effects of forest fires and encourage the regeneration of commercial forest species used for timber. They also set up agroforestry and silvopastoral systems to improve productivity and soil sustainability while protecting highly vulnerable areas and conserving water resources.
In addition to the restored ecosystems, the initiative aims for sustainable management of the territory's resources and securing livelihoods and food security in the long run. They would also gear up to be equipped with better adaptive mechanisms to fight the adverse effects of climate change and the frequent occurrence of forest fires, as well as protect areas from external affairs such as large-scale agriculture and livestock production.
Two communities have finalised their restoration plan, with the support of APCOB, Forests of the World, along with GIZ and WWF Bolivia, which provide technical assistance to communities in the TI MV. The main objective, beneath apparent divergent themes, was to strengthen the capacities of communities to manage their territories and resources in a sustainable manner while diversifying productive economic activities to improve living conditions.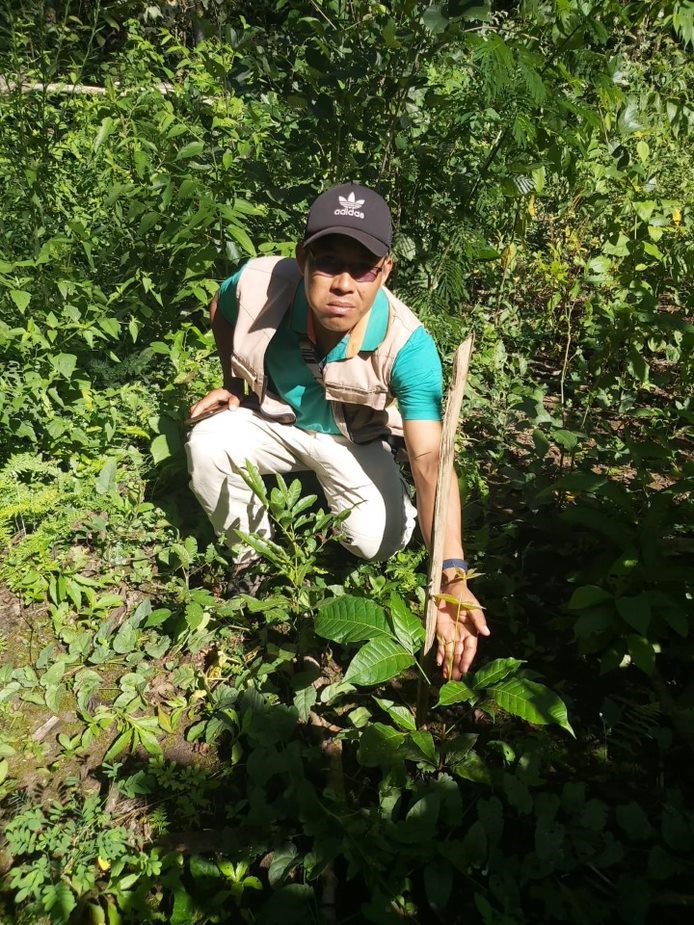 "In order to preserve forests and biodiversity for the benefit of the global climate, forest restoration is an action that is part of the overall objective of Bosques del Mundo (BdM)," said Javier Bejerano, Advisor and Forestry Expert at Forests of the World.
"Advancing the certification of the Ecosystem Restoration process was proposed as part of a project sponsored by the Erik Kauffeldts Fund, as a guarantee and documented quality of the results achieved with the communities, backed by evaluation and verification with an independent standard. This evaluation process helped World Forest's advisors and partners improve the implementation of the project," Javier explained. 
 
At the same time, "the certification of the restored areas will allow the communities and the partner organisations to promote the project and seek sponsors, allowing them to replicate it in broader communities and territories in the region," added Javier.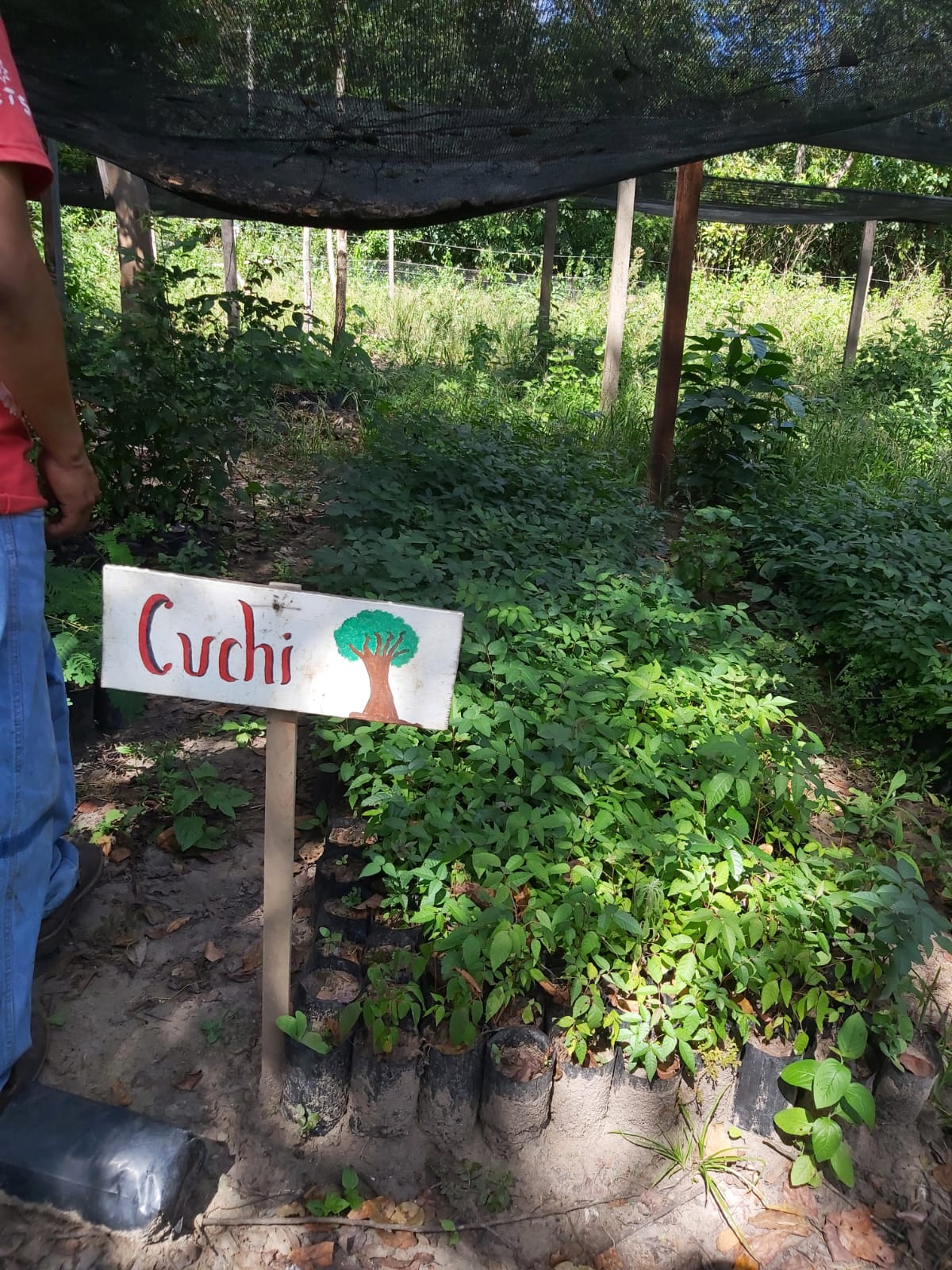 The assessment, by Preferred by Nature against its Ecosystem Restoration Standard, verifies the project efforts to reduce the damage caused by forest fires and support communities to strengthen and manage their own system to fight against these negative climatic effects. 
Following the guiding principles of the Ecosystem Restoration Standard version 3.1, smallholders and communities would be able to have access to information and knowledge to achieve the desired results of restoration activities. 
"The standard sets our requirements to encourage these group to participate in decision-making processes. This helps ensure their needs and concerns relating to environmental and social issues are taken into account and appropriate activities to address these will be part of the action plan," explained Mateo.  
Following the ongoing monitoring and assessment procedures, such restoration projects are geared to achieve a transparent governance, equal rights and an unbiased conflict management system. Putting 'social' as part of the process, also helps ensure improved and sustainable food security for current inhabitants of the community and future generations through restoration efforts. 
>> To learn more about the Ecosystem Restoration Standard (Version 3.1), click here.