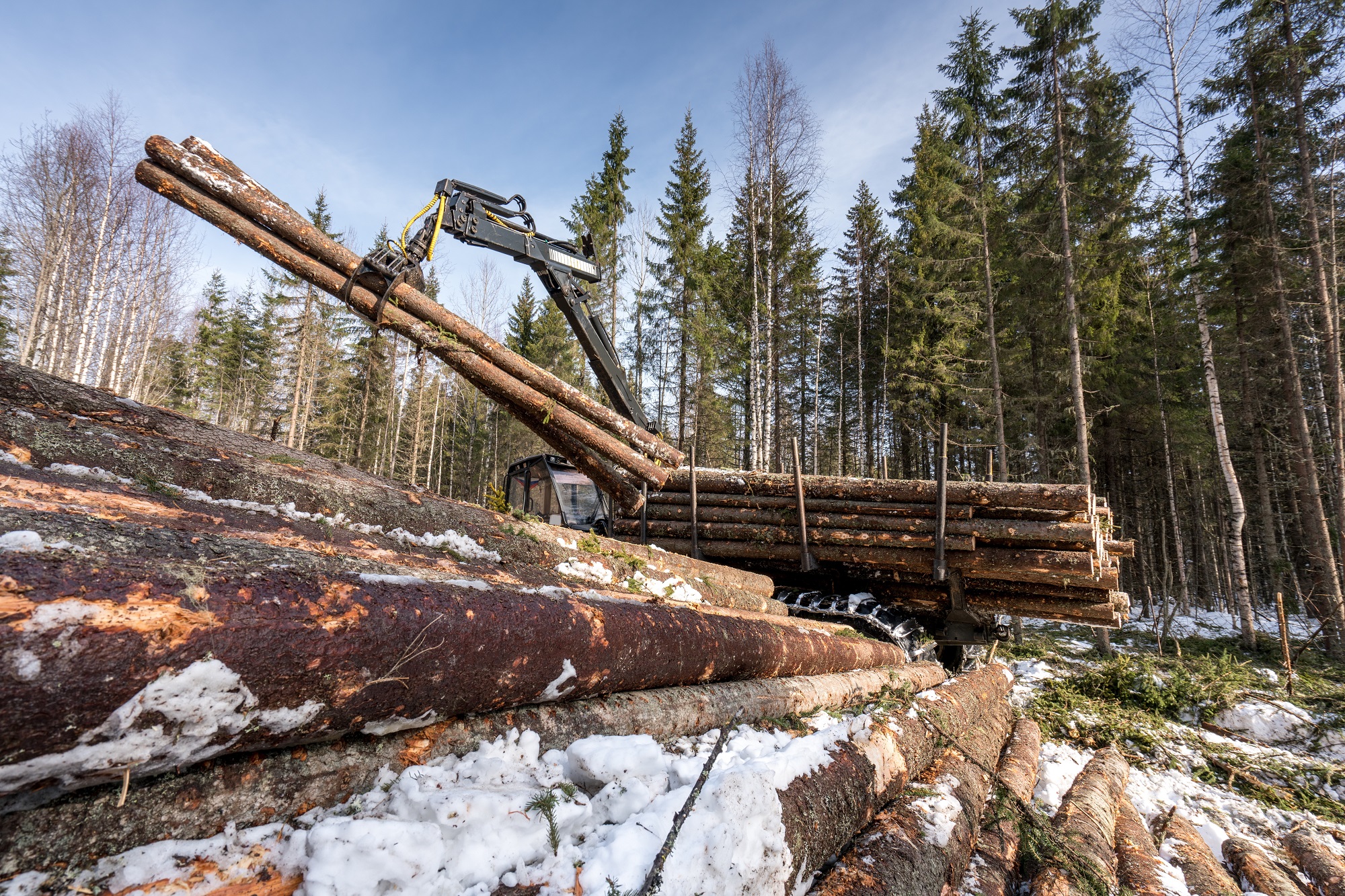 Backed by years of experience of working in the sustainability sector and in over 100 countries, Preferred by Nature has contributed to the development of 24 out of the 50 country profiles currently available on TimberLex. The user-friendly online portal provides access to accurate and up-to-date information on legislation relating to forest management, timber production and trade for the world's major timber-trading countries. 
The Food and Agriculture Organization of the United Nations (FAO) recently launched TimberLex – a new online portal providing information on forest-related laws for a total of 50 countries. TimberLex was created with funding from Japan's Ministry of Agriculture, Forestry and Fisheries (MAAF).
TimberLex provides comprehensive information on legislation relating to forest management, timber production and trade from consumer, processing and producer countries. The portal is developed to help stakeholders better understand countries' legal frameworks and regulations, promoting the refinement and enforcement of forestry regulations in wood producing countries, and assisting traders in meeting regulatory requirements in importing countries (e.g., EU Timber Regulation), as well as promoting legal and sustainable production and trade of global forest products.
Preferred by Nature contributed to the development of this portal, providing technical support for the development of 24 country profiles currently available on TimberLex. We were able to support the development of the portal through our extensive experience of working in over 100 countries where we support better land management and business practices for the benefit of the planet. 
Preferred by Nature also has wide experience assembling lists of legislation and understanding country-level noncompliance risks in the forestry sector. The organisation has developed the Sourcing Hub portal with the goal of helping businesses and organisations source commodities more responsibly. Hosting risk assessments that cover 94% of producing countries, the Sourcing Hub has complemented our work in supporting the legal timber trade for more than 25 years now. Information available in the Sourcing hub includes description of national legal requirements, identification of risks as well as mitigation actions to ensure legal compliance when sourcing timber for each specific country. 
According to Carmen Iturriaga, responsible for the TimberLex project within Preferred by Nature, "Country profiles in TimberLex include detailed information about countries' legal framework related to timber supply chains. Extensive research took place behind each country profile, requiring local knowledge and expertise. Preferred by Nature was able to support this work in so many countries thanks to our network of international staff and consultants. We consider TimberLex to be a critical tool that will help Preferred by Nature to maintain up-to-date descriptions of legal requirements which are integral to our risks assessments in the future."
A user-friendly portal aiding your compliance 
The TimberLex country profiles are built around a set of Guiding Legal Elements (GLEs), divided in clusters encompassing critical stages of the timber value chain. These are:
Land tenure and forest management
Timber harvesting activities
Processing, transport and trade
Taxes and fees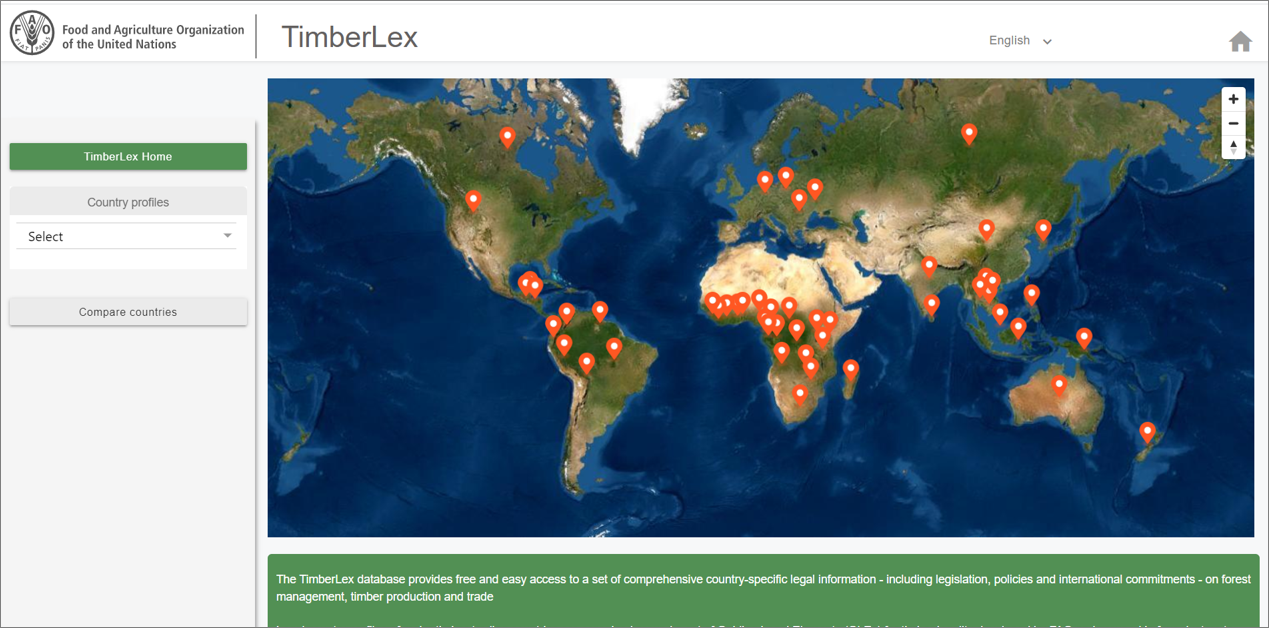 The portal allows for easy and direct comparisons between legal frameworks. By selecting multiple countries and applying GLEs filters, TimberLex displays national measures side by side. 
David Hadley, Senior Manager for Tailored Services at Preferred by Nature, praised the development of the tool by FAO. "TimberLex will boost knowledge and understanding of the laws affecting forestry and timber value chains, thereby supporting improved compliance by operators. It will also facilitate other initiatives to improve legal trade within national and international timber markets, overall contributing to global efforts to reduce illegal logging and helping to curb forest loss and degradation," he said. 
Currently, the platform is available in three languages: English, Spanish and French. Target users include national legislatures, policymakers, the forestry sector, law enforcement agencies, private sector producers, processors and traders, civil society and non-governmental organisations.
For more information on TimberLex, click here.
Preferred by Nature's Sourcing Hub focuses on four popular commodities: beef, palm oil, timber and soy. It provides free information and tools for sourcing companies on the key risks and mitigation actions for these commodities, covering various aspects including harvesting, trade or transport laws for more than 60 countries. Click here to check out our Sourcing Hub.