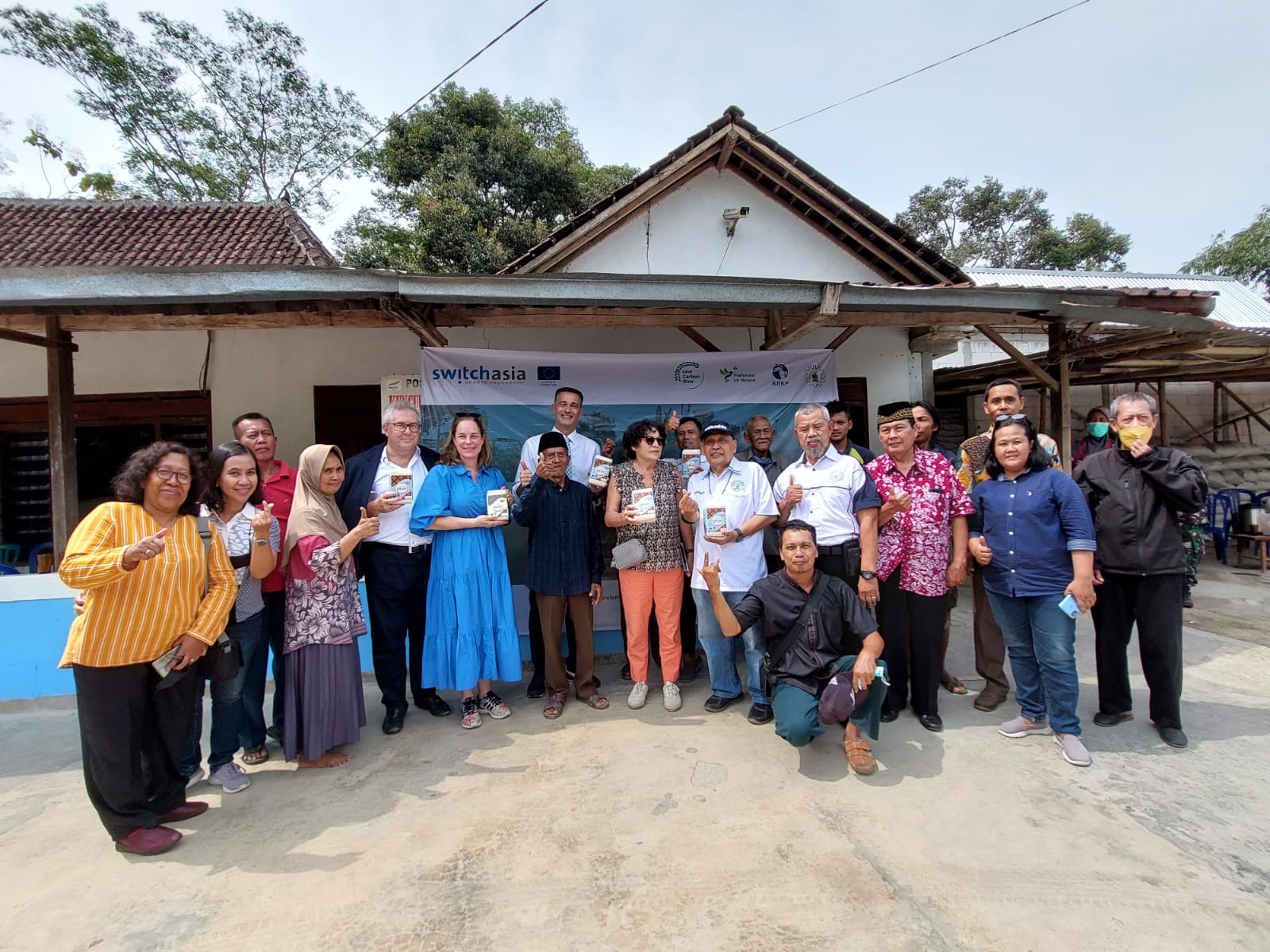 As part of their agenda, the EU MEPs visited a local small rice mill and had a meeting with the Boyolali District Government, represented by Mohammad Said Hidayat, the District Head of Boyolali. 
The leader of the four-member delegation, Stéphane Bijoux, expressed his support and optimism for the Low Carbon Rice project. He shared that what he had seen during his visit to Boyolali had become a concrete manifestation of joint efforts between Indonesia and Europe to present a solution to today's challenges, particularly regarding climate change and commitments to a green transition.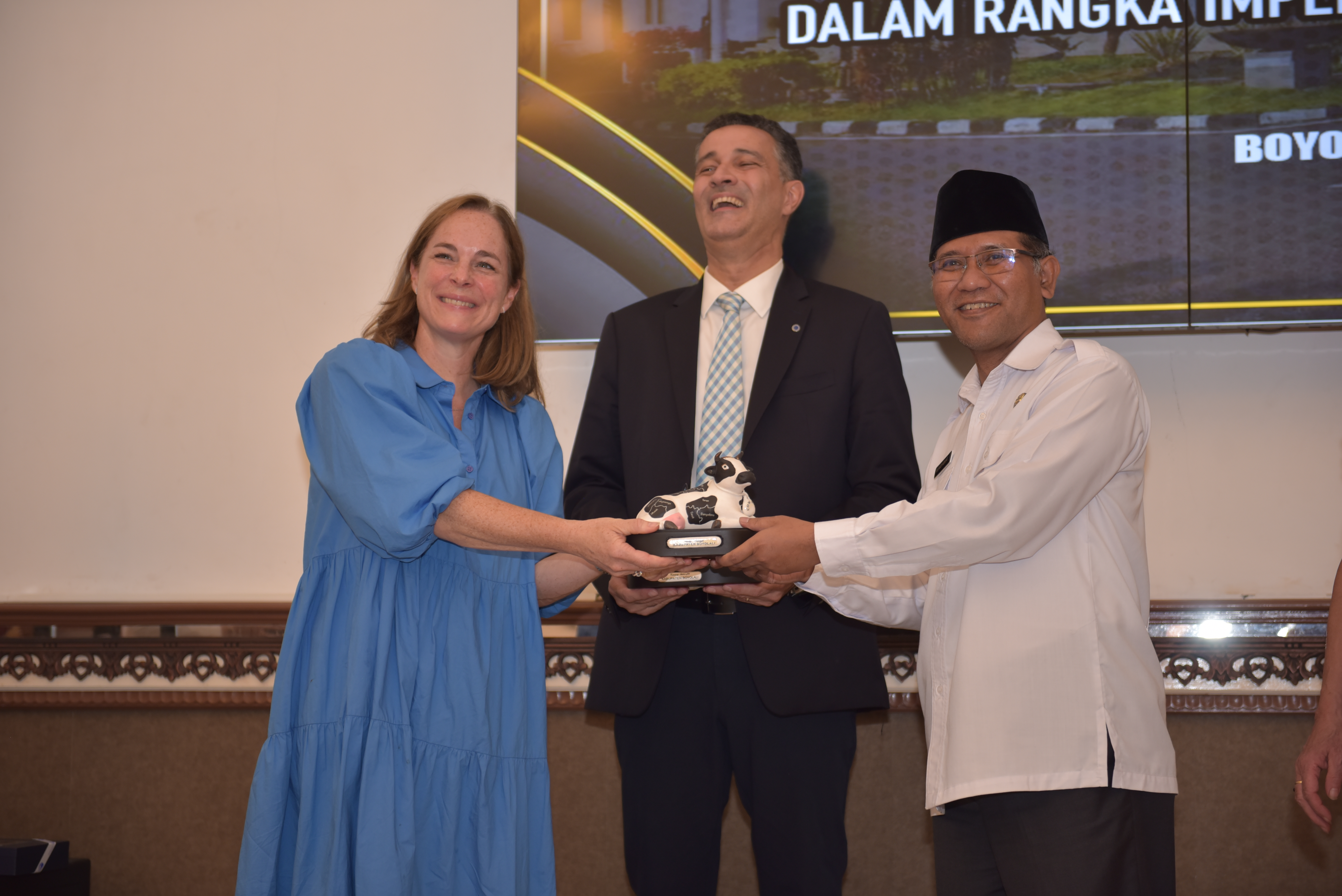 The three-year Low Carbon Rice project is a response to the negative impacts of rice production in Indonesia. Funded by the EU SWITCH-Asia grants programme, the project is implemented by Preferred by Nature in collaboration with Koalisi Rakyat untuk Kedaulatan Pangan (KRKP or People's Coalition on Food Sovereignty) and Perkumpulan Penggilingan Padi dan Pengusaha Beras Indonesia (PERPADI or Indonesian Association of Rice Millers and Traders).
The District Head of Boyolali also welcomed the Low Carbon Rice project. Mohammad Said expressed his gratitude for the attention of the EU MEPs towards the sustainability and welfare of farmers and rice millers in the Boyolali district.
The strong commitment of the Boyolali district government to this project will play a key role in its success. This is evident in the instance of KRKP seeking to scale up the practice in Boyolali to other districts and at the national level.
Both Sucipto Saputro, Project Coordinator from Preferred by Nature and Ayip Said Abdullah, National Coordinator of KRKP, shared their optimism that the Boyolali Government would be willing to increase their support and collaboration for the project throughout the implementation period. 
Expressing his gratitude for the visit, the Chairman of PERPADI, Sutarto Alimoeso stated that the project has been able to strengthen the European-Indonesian collaboration, especially in the rice milling sector. For Muhadi, the owner of a small rice mill visited by the delegation, this visit has been a great honour and he affirmed his commitment to the green transition of his rice mill.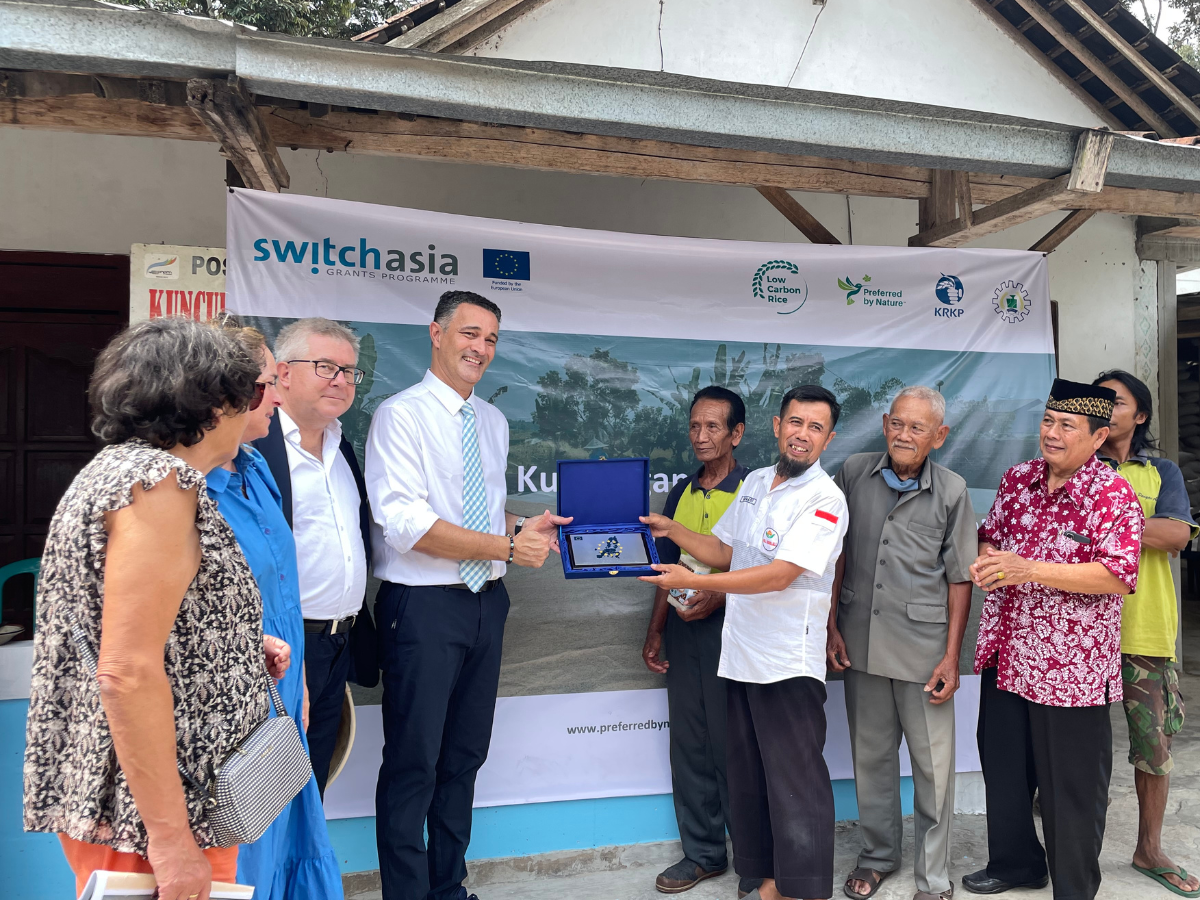 Since the project's commencement in 2022, the Low Carbon Rice project has been working on initiatives to minimise the impact rice production has on the climate by implementing sustainable production methods at the post-harvest level. The project will work directly with rice millers to address the challenges they face. It aims to provide direct support to 150 small rice millers across five districts in East and Central Java. Policy dialogue with relevant Indonesian authorities on the national and district level and strengthening the institutional capacity of stakeholders on sustainable rice will also play an essential part in the project activities. 
>> Learn more about the Low Carbon Rice project here.