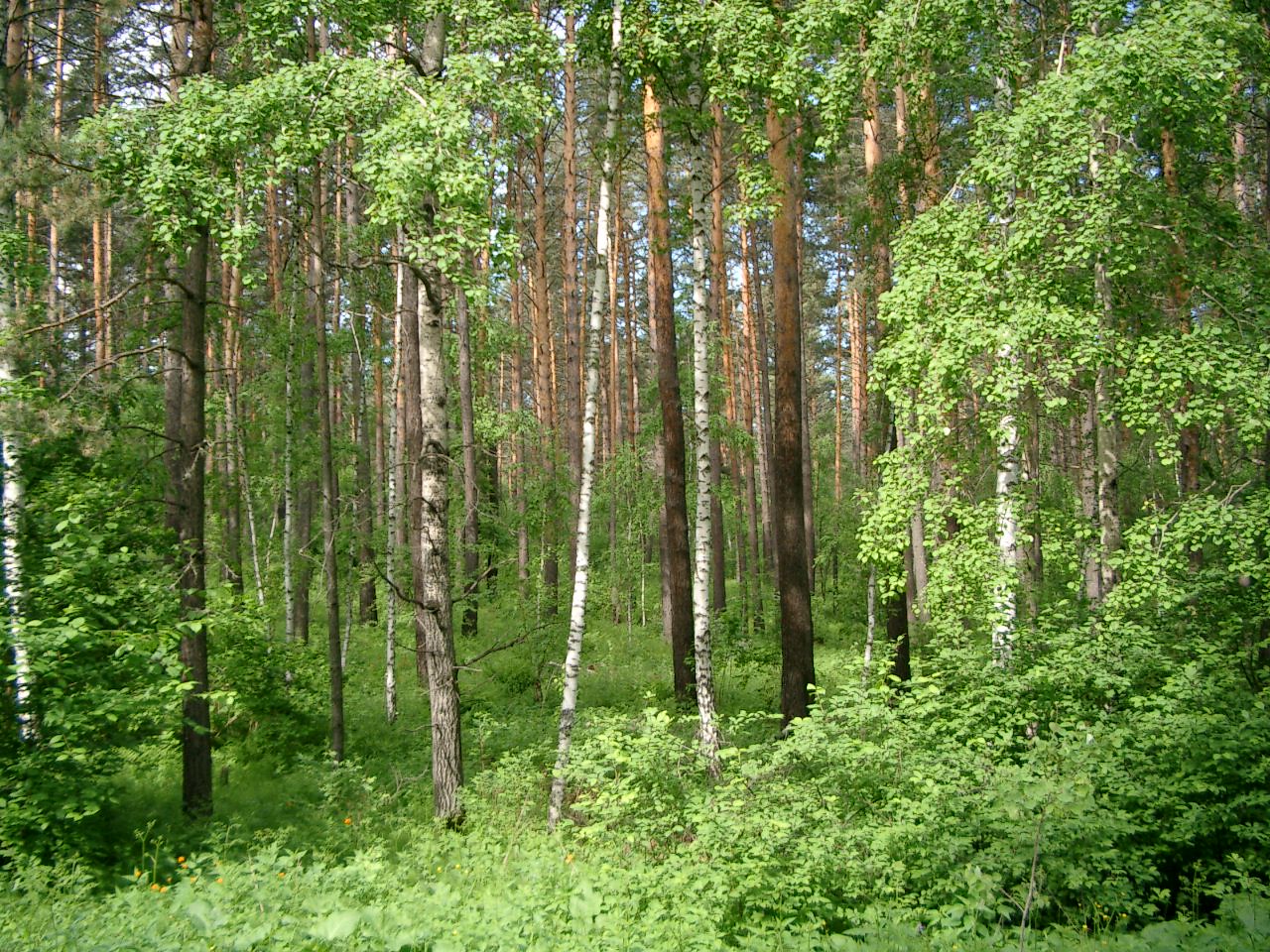 After Marie-Ève and her cousin, Andrew Jirat-Wasiutynski, inherited a forest in Czech Republic following a long forest restitution process, the duo started a company, Lesy Novy Berstejn s.r.o. to manage their 1,800-hectare forest. The forest is now FSCTM Forest Management-certified.
A precious gift passed down from older generation
Marie-Ève grew up in Canada. She enjoyed being active and outdoors, with a particular liking for hiking, backcountry skiing and mountain biking. Growing up, she spent a lot of time in nature but little did she know she would play a major role in forest conservation in another country, thousands of miles away.
Sometime between 2010 and 2011, Marie-Ève and her cousin, Andrew, found out that they inherited a forest in Czech Republic. After completion of a long forest restitution process, the duo established their company, Lesy Novy Berstejn s.r.o. in 2014, focusing on forest management, programmes and activities in the 1,800-hectare forest. The Novy Berstejn forest is located within the Kokořín - Mácha Region Protected Landscape Area. 
"The forest was originally owned by my great-grandmother. She left the country before the war in 1939. When the forest was finally restituted to my cousin and me, we decided to keep this beautiful family heritage," she said.
Keeping the forest in good care and management
According to Marie-Ève, Lesy Novy Berstejn s.r.o. has two foresters maintaining the forest and harvesting it effectively.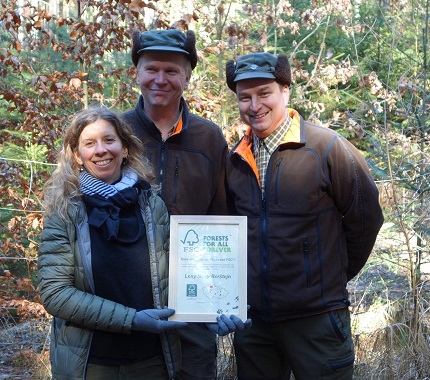 In the early days, she learned everything from scratch – from forest management to its restrictions under the forestry policy and law in the Czech Republic. "I am still learning," she said.
"Environmental issues are critical. Forestry crises are closely related to climate change as it affects extreme weather such as drought and global warming. Nature and biodiversity, water and air are important for a thriving ecosystem. Therefore, we need to think about forest preservation to guarantee biodiversity conservation. Managing forest is the way forward," she said.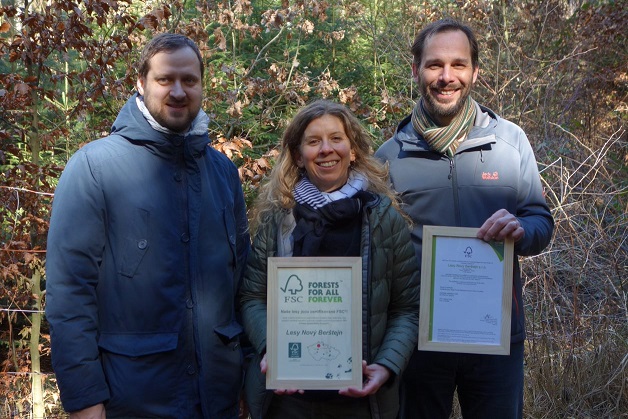 Seeking

FSC certification
Prior to the establishment of Lesy Novy Berstejn, Marie-Ève worked with contractors in the eco-friendly construction industry to build LEED (Leadership in Energy and Environmental Design) homes.
Marie-Ève learned about FSC during those periods as it is the only certification system that qualifies under the LEED green building rating system. She decided to apply for the FSC certification in July 2018, approximately four years after the establishment of Lesy Novy Berstejn.
Subsequently, auditors from NEPCon conducted a two-day preliminary audit in August last year. Following the preliminary audit, the foresters modified and improved their management practices to ensure compliance with National Forest Stewardship Standard for the Czech Republic.
Three months later in late November, the forest enterprise passed a two-day main certification audit. The forest is officially FSC-certified from February 2019. The certificate is valid for five years and will expire in February 2024. An annual audit will be conducted at the end of 2019.
According to FSC, the total area of FSC certified forests in the Czech Republic is 60,702 hectares. The area accounts for less than two-and-a-half per cent of the total Czech forests. 
Under these circumstances, the domestic market is paradoxically forced to import certified wood materials from abroad due to a lack of FSC raw materials in the country. 
"The granting of the FSC certificate confirmed the long-term responsible forest management at Lesy Nový Berštejn. The FSC certificate will help both Nový Berštejn forests and domestic markets," said FSC Czech Republic Director, Tomáš Duda.
NEPCon

as the certification body
"It was a great pleasure for us from NEPCon to work with local foresters in the preliminary and main audits. Compliance with the requirements of the National Forest Stewardship Standard for the Czech Republic is high here.
Good forest management means the socially beneficial and environmentally appropriate practices guarantee healthy forests for present and our future generations," said NEPCon Czech Republic Country Manager, Michal Rezek.  
According to Michal, local foresters have made efforts to share their responsible forest management experiences with other relevant groups. As a result, forest enterprises in surrounding areas have shown interest in such efforts.
Besides Nový Berštejn forests, forests in Česká Lípa have been FSC-certified this year and some other municipal forests in the vicinity are preparing for a similar move. 
FSC certification helps you to meet market demands and raise your profile whilst supporting the world's forests. It provides robust assurance for the responsible origin of timber products. Explore our FSC services and free resources here.