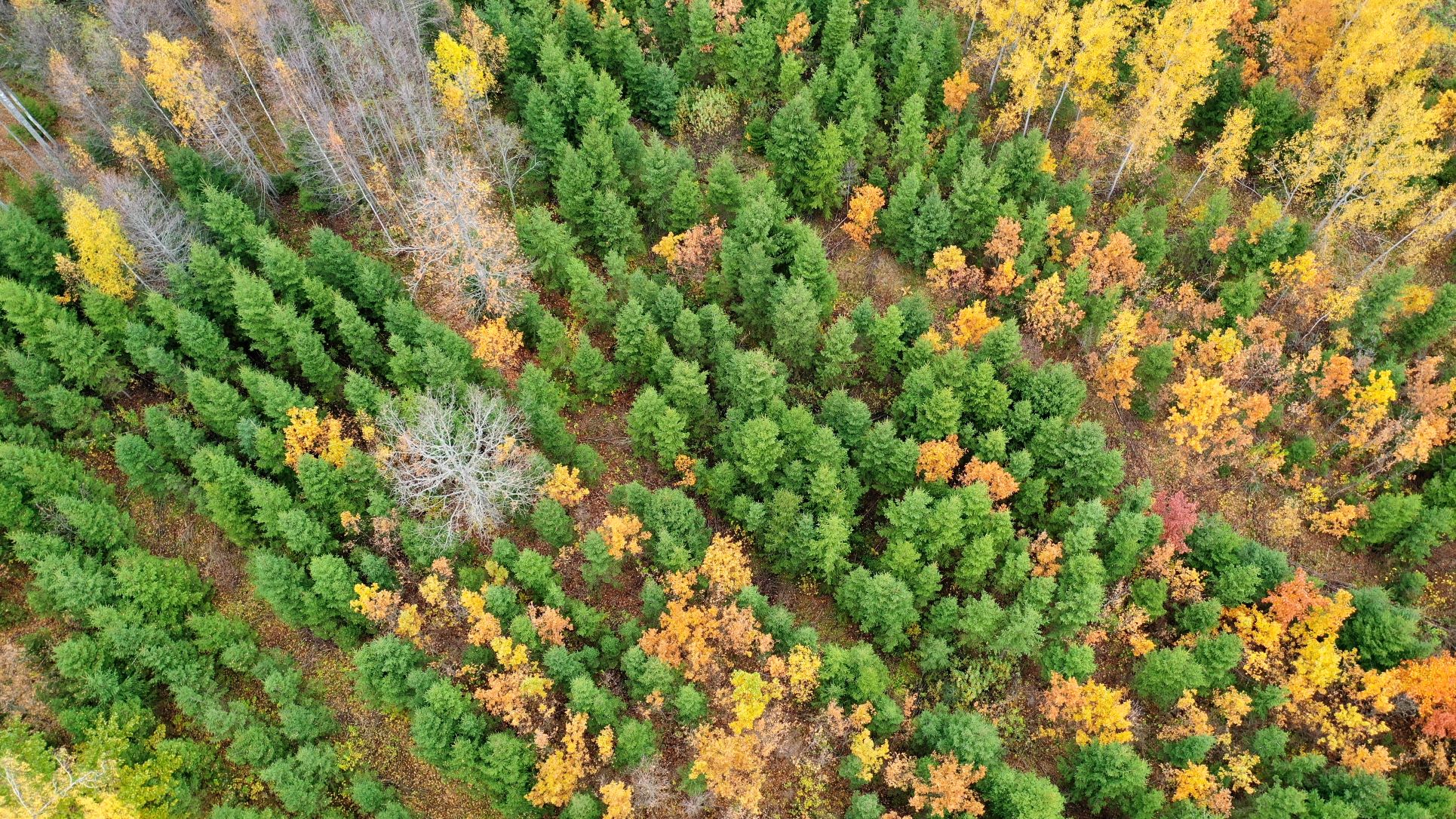 You cannot improve if you do not measure. Starting with its carbon footprint, Lithuanian State Forest Enterprise has been able to reduce the emissions from its operation and become carbon neutral via strategic carbon sequestration activities. 
Spanning across 1.1 million hectares of forest, State Forest Enterprise (SFE) is Lithuania's largest company within the wood sector. Around one-third of the areas it manages are protective forests. 
Like any other forestry business, SFE primarily engages in timber harvesting and forest management, such as planting new forests, constructing and maintaining forest roads, and implementing forest fire and environmental protection measures, among other things.
Going beyond responsible forestry practices, SFE has established a greenhouse gas (GHG) management plan. The plan includes methods of assessing and monitoring carbon emissions from its operations, measures to reduce GHG emissions and an action plan. The GHG plan also covers the company's efforts to measure the quality of carbon emission reductions.
For a forestry operation, GHG removal can be achieved by increasing the absorption of GHG by planting new forests, managing damaged wetlands and improving forest management. Reducing GHG emissions can be done by evaluating the footprint and planning activities for its reduction, such as reducing the consumption of fossil fuels.
The pathways
In 2022, SFE decided to calculate its carbon footprint using the Carbon Footprint Management (CFM) Standard of Preferred by Nature. The standard provided it with the necessary knowledge, direction and methods required to help better manage its carbon footprints and verify GHG emissions across its operation.
The verification against the CFM Standard covered three major scope areas- scope I: which includes emissions that emerge from the use of fuels such as diesel, petrol or chemicals; scope II: which covers emissions from the generation of purchased electricity, heat and steam, and scope III: which includes emissions from operations such as the transportation of products, materials, waste, employee activities, etc. 
Using the standard, SFE was able to develop a carbon reduction plan that included all of these scopes of areas via a CFM carbon footprint tool. This means the direct and indirect calculation of emissions that are happening before and after operational activities are covered. 
The calculation showed that most of the emissions were from burning diesel, which was used in tractors, harvesters and all the machinery during the forest activities, as well as other operational electricity consumption. The other sources of emissions were waste and water usage, private cars, business travel and all kinds of materials purchased for road construction and maintenance, among others, which were calculated.
SFE has since engaged in activities to reduce the annual amount of GHG by avoiding additional emissions, increasing energy efficiency and implementing climate change-responsible business practices and measures throughout its value chain. 
SFE's efforts have paid off. In 2020, the annual baseline data of carbon emissions was 36,990 tCO2e, whereas it was registered at 34,510 tCO2e in 2022. There was a reduction of 6.7% in 2022, covering all three scopes of areas.  
"This is a great move taken by the SFE to reduce its carbon footprints and promote sustainable carbon management business practices," said Ondřej Tarabus, Climate Programme Manager at Preferred by Nature.
"The CFM standard helped SFE to identify carbon emission sources, calculate its carbon footprint and advise it on areas of possible carbon reduction, potential sequestration and sustainable consumption," added Ondřej.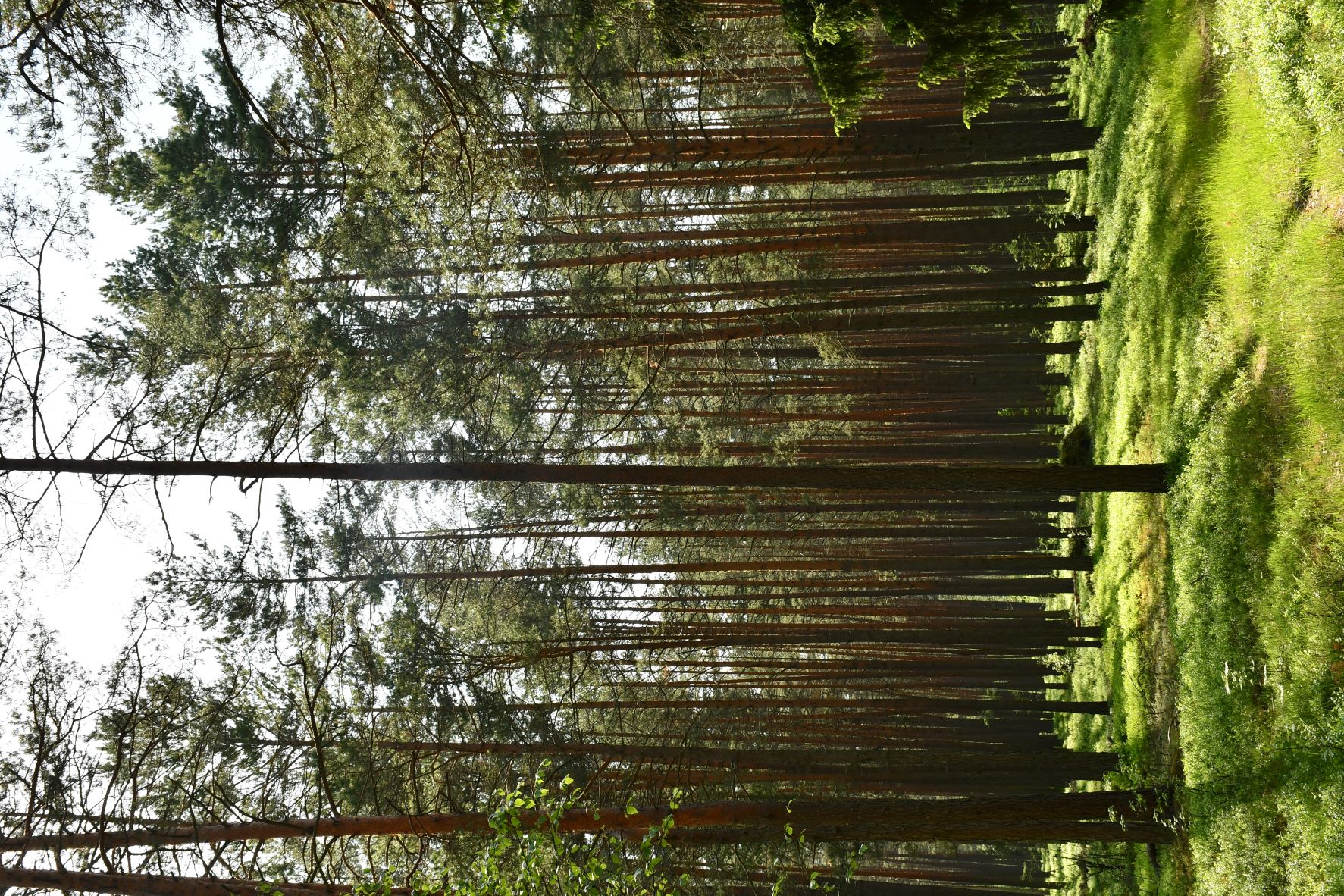 Going the extra mile
Aside from calculating and managing its carbon footprint in its operational forest areas, SFE decided to take a step further to reduce carbon emissions by promoting carbon sequestration in areas that are not legally protected. These areas, accounting for around 5-10%, are not bound by local legislation and are managed on a voluntary basis. 
Notably, all state forests in Lithuania have Forest Stewardship CouncilTM (FSCTM) Forest Management certificates. SFE also started with FSC Forest Management certification in 2022 and has since observed the positive impact of applying responsible forest management practices. 
Its long engagement with responsible forestry has encouraged SFE to use the CFM Standard to manage its forest land areas in terms of the carbon aspect. SFE has been able to store extra carbon by sequestering additional GHG in its managed lands by implementing two core activities. 
Firstly, SFE has conducted afforestation activities on around 2,500 hectares of areas to establish forests by planting trees where forests did not exist before. Its long-term carbon removal plan, up to the next 40 years, includes the potential sequestration of 670,000 tonnes of CO2e, equating to approximately 6.7 tonnes of CO2e per hectare per year.
Secondly, SFE has implemented improved forest management practices (IFM) to mitigate climate change, changing from logged to protected forests. Under the IFM, it plans to remove 842,000 tonnes of CO2e in the long run, approximately in 35 years, using 16,500 hectares of forest, expecting an estimated 1.5 tonnes of CO2e per hectare per year.
All these activities led to higher additional carbon sequestration compared to direct and indirect emissions. Based on the same outcomes, the organisation can now claim that it is carbon neutral using this insetting approach. 
"While the forests under our care absorb carbon dioxide, we did not account for these results in the context in which they were included in the state balance sheet. As a company that owns half of Lithuania's forests, we began evaluating our activities' emissions and devised a long-term plan to reduce the amount of CO2," stated Valdas Kaubrė, Director General of SFE.
Not limiting to this, SFE is also exploring new areas for carbon storage in the coming year, such as wetlands and ecosystem restoration activities, and so on.
"Forests are our climate safeguard. They play a vital role in the carbon cycle by stabilising the climate, regulating ecosystems and protecting biodiversity. These additionalities by SFE will help increase GHG absorption in the forest areas and promote the carbon sequestration process," said Pablo Rodriguez Noriega, Carbon Project Manager at Preferred by Nature. 
About the CFM Standard 
Preferred by Nature has developed the CFM Support and Verification Programme to support any organisation seeking to implement credible and responsible climate actions. 
The CFM Standard is a one-stop solution that sets out steps for organisations to act on the reduction of carbon emissions and make credible claims about their climate activities to become carbon neutral.
"The unique feature of the CFM Standard is that it accommodates well in insetting carbon and promotes nature-based solutions such as reforestation, ecosystem restoration, renewable energy, regenerative agriculture, and so on. The standard is easy to administer, and no prior knowledge is needed to understand it," explained Ondřej.
The CFM Support and Verification Programme is aligned with internationally recognised standards such as the GHG Protocol, PAS standards and ISO 14064. Whether an organisation wants to systematically manage its carbon footprint, realise its GHG reductions and targets, or navigate carbon offsetting options, the Standard offers the solutions needed.  
"We do understand the need for sustainable solutions and the involvement of each of us in reducing the impact on the environment. Hence, we are looking forward to our possible activities. After identifying the scope with the highest CO2 emissions, State Forest Enterprise will reduce the annual amount of greenhouse gases by avoiding additional emissions, increasing energy efficiency, and implementing business practices responsible for climate change," added Kaubre. 
For more information, please contact:
Ondřej Tarabus 
Climate Programme Manager  
E-mail: otarabus@preferredbynature.org
                          
 
Note: Cover photo courtesy of SFE.