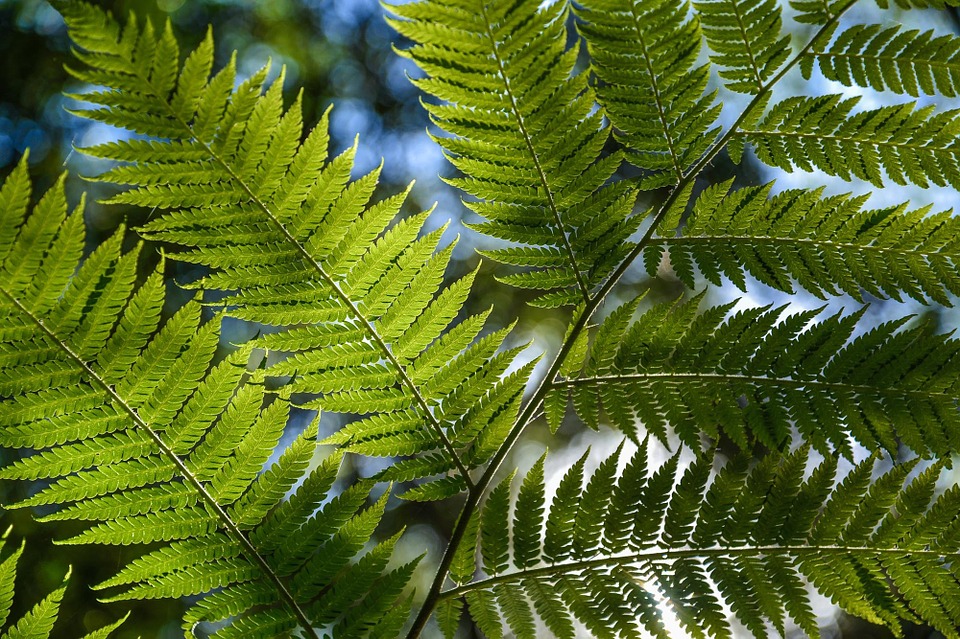 Rapid expansion of the FSC system combined with long-standing issues affecting the system's credibility. That is a cocktail which stakeholders of the FSC system are increasingly unwilling to swallow. Greenpeace has reviewed FSC's progress since its critical 2008 report "Holding the line with FSC".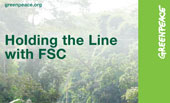 In anticipation of the FSC General Assembly in June this year, Greenpeace has published an updated version of its 2008 report "Holding the Line with FSC". 
This assessment of FSC's progress concludes that although some advances have been made, FSC needs to buckle down if it wants to maintain key NGO support.
The 2008 report highlighted a number of critical issues, serving as important contributions to discussions that led to several motions that were adopted by the FSC membership.
Published on 11 March, the 2011 report assesses the progress FSC has made since then.
 
From policy to practice
Greenpeace recognises the progress made by FSC within a range of policy documents, but remains critical when it comes to moving from policy to practice. Several examples of no or slow implementation are mentioned.
For example, advances to develop a Modular Approach Program moving forests towards FSC certification and creating links to legality verification are welcomed, but Greenpeace notes that "its implementation is long overdue".
In other cases, the problem is down to a lack of proper guidance, where the absence of guidance on High Conservation Value Forests (HCVFs) is a long-standing issue. This problem is now further accentuated because FSC recently recognised Intact Forest Landscapes as a high conservation value; however guidance is lacking on how to deal with the issue in practice.
Of particular concern is the Congo Basin, with its difficult blend of intact forests, rich wildlife and local communities, along with high levels of corruption and meagre societal engagement. Expanding FSC certification in this area evidently requires a very careful and well-guided approach in order to avoid credibility issues.
"Controlled Wood is not controlled"
Greenpeace notes that while FSC has issued "a confusing stream of advice notes", the key underlying problems within the Controlled Wood system related to risk assessments and transparency have not been resolved. During the 2008 General Assembly, the FSC membership had asked FSC to strengthen these aspects of the Controlled Wood system (Motions 23 and 24).
The organisation also calls for a shift to volume-based, physical tracking of certified products in the Chain of Custody system. Poor control over fraudulent use of the FSC trademarks is another point of criticism.
A critical moment
"This is a critical moment for FSC", notes CEO of NEPCon Peter Feilberg. "Although we do not necessarily agree with all of Greenpeace's points, it is true that there are several long-standing issues that need to be properly addressed and that have put many stakeholders' patience on trial. On the positive side, FSC has progressed with its policies; and looking towards the future, I believe we can expect much faster and more solid progress on key credibility issues."
"Few may realize that during the past few years, FSC has secured a considerably higher level of resources. That is a key step as resource constraints have been a strong limiting factor to FSC's strategic work. I believe that FSC should now have the capacity to address these outstanding issues in a timely and professional manner. However, the effectiveness and speed in which FSC progresses depends on its ability to focus on the key credibility issues".
Re-examination in a year
The Greenpeace report ends with the following words of warning: "For now Greenpeace and other NGOs are maintaining their support for FSC and engaging constructively but the next 12 months is a critical period for FSC to demonstrate responsiveness and professionalism in addressing the weaknesses, thereby restoring the confidence of members and the public that the FSC system is credible and its certified forests and plantations are truly being well-managed".