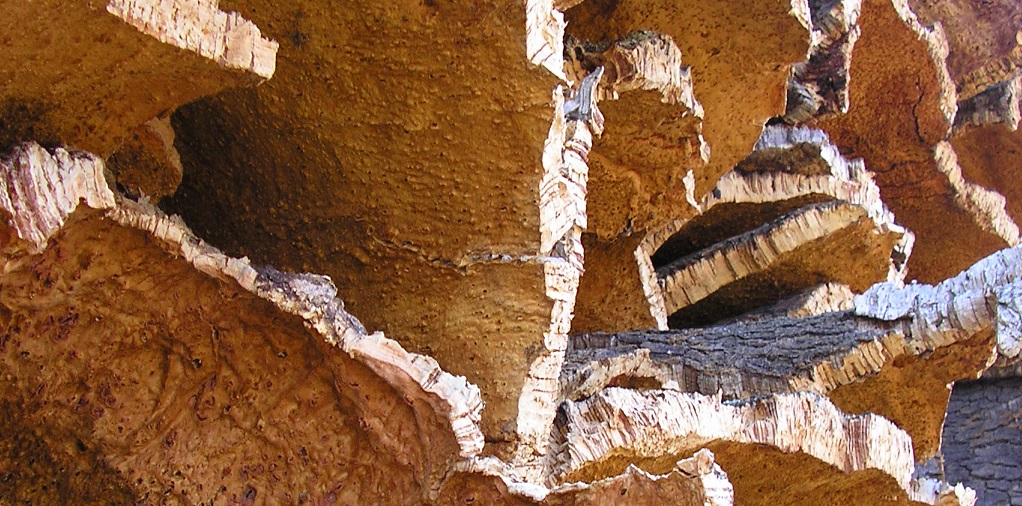 Two leading UK supermarkets - Sainsbury's and The Co-operative Group - are coming to the rescue of threatened Mediterranean cork oak forests.
These unique forests are home to species such as the Iberian lynx, Imperial Iberian eagle and the black stork. These characteristic landscapes, found mainy in Spain and Portugal (although also occurring in France, Italy, Algeria, Morocco and Tunisia) depend on the traditional production of cork for their continuity and protection. Wine stoppers are one of the most important cork products.
Following an announcement that it is going to use FSC-certified cork for all wines, spirits and beers sealed with natural cork closures by the end of 2010, the supermarket chain Sainsbury's is set to become the biggest user of FSC certified corks in the world. Another major UK retailer, The Co-operative Group, intends to move about a third of its own-brand wines to FSC-certified stoppers this year. 
The cork stoppers will be supplied by Amorim, the first company in the world to gain FSC status for its cork closures.
The Cork Comeback
For years, there has been a trend towards replacing cork stoppers with other stoppers, including synthetic closures and screw caps - even for more expensive wines, based on a belief that these alternatives came with fewer quality issues than cork (certain compounds that arise in cork can spoil the taste of the wine to some extent, a process known as 'corking'). 
This trend is threatening to put the cork oak forests in jeopardy, as they are converted to other competing land uses, such as more lucrative olive groves. 
Fortunately, the trend now appears about to be reversed. First of all, awareness is growing of cork's environmental and cultural advantages. 
Cork is a natural product, unlike its rival products - synthetic "cork-lookalike" stoppers and screw caps.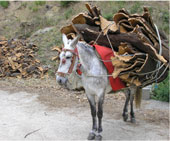 Cork is produced by the natural growth of tree's bark and the cork forests store carbon, making cork a climate-friendly choice. On the other hand, production of alternative closures requires energy and they are not biodegradable. 
And only cork production is connected with ancient cultural traditions and the maintenance of unique semi-natural landscapes. Cork can be harvested from the tree once every 9-15 years depending on local or national practices, without damaging the tree. Cork extraction usually does not begin until the tree has reached an age of about 15-25 years, so a typical cork oak may be harvested 10-15 times in its lifetime. Cork extraction is still largely a manual process and in remote areas still relies on animal transport for extraction from the forest.
Cork versus synthetic stoppers for preserving wine quality
And even the tenet about inferior quality of cork-bottled wine is being increasingly questioned. The latest issue of Amorim's newsletter relates that it's new quality-improved cork stopper has come out on top, in several trials involving cork and plastic stoppers. 
The advantage of cork is perhaps also brought out by an unfortunate experience of film maker Francis Ford Coppola, director of "Godfather" and "Apocalypse Now". Coppola is also a winemaker, and recently more than 50,000 cases of Coppola wine were found to be ruined. According to several media, leaky screw caps were the basis for a law suit filed by Coppola.  
 
Referring to the Coppola wine story, famous Spanish wine connoiseur Juan Muñoz recently asked whether the quality issues of screw caps aren't more serious than those related with cork.  "If a monk chooses to seal his bottles with this noble product and the system persists up to the present day, it is because it works, and works well", he wrote in the magazine Cartavariada. 
Mr. Munõz should know his subject: He is Vice President of the WorldWide Sommelier Association and President of the United Sommelier Associations of Spain. 
In any case, cork is gaining ground as the environmentally progressive choice for wine stoppers, and with FSC-certified cork you can be sure that the forest of origin is well looked after. So, why screw it up when you can buy FSC cork-bottled wine at your local supermarket?
The Rainforest Alliance issued the FSC chain of custody certificate to Amorim, supplier of certified cork stoppers to Sainsbury's and The Co-Operative and the first company in the world to gain FSC status for its cork closures. The Rainforest Alliance is active in supporting and encouraging FSC-certification in the cork supply chain, from the cork-oak forests of the Mediterranean through manufacturers of wine-stoppers to the wineries themselves. 
Sources: Amorim, Cartavariada, Bloomberg.com, the GFTN newsletter, Seattle Times, PackagingNews