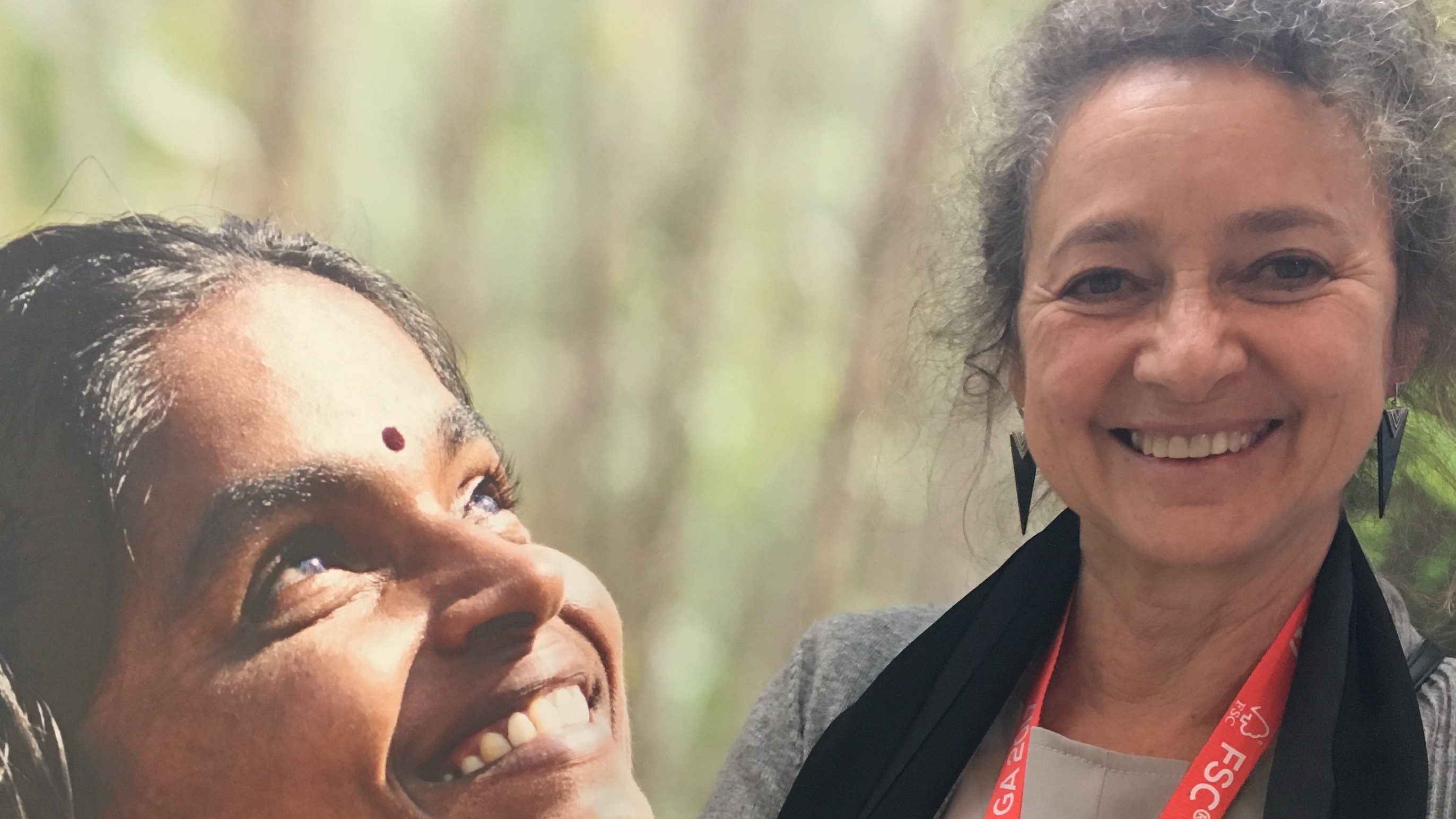 FSC has made very tangible steps forward on gender through its adoption – in 2015 – of Criterion 2.2 in the new FSC Principles and Criteria (P&C V5-2 EN); which commits FSC to promoting Gender Equality in its work. Criterion 2.2 is articulated through nine indicators designed to enhance the consistency of the implementation of gender equality in all standards of the FSC system.
At the General Assembly, however this commitment has not been consistently demonstrated. For instance, there was general discomfort and confusion following the prize-giving at the Gala Dinner. Further, many event panels have been overwhelmingly dominated by men, including the first high level forum. The inconsistency between intent and action was disconcerting.
On a more positive note, Tuesday morning's Women in Forest Business session was dynamic and inspiring (see FSC News 04). And during the Members' Assembly on Thursday morning, a statement was read, as follows:
"FSC must acknowledge that gender equality is a precondition to turning its transformative vision into reality. Achieving gender equality, empowering all women and fully realizing their human rights are essential to achieving sustainable development. Integrating gender equality with the Mission of FSC requires a profound conceptual understanding of both concepts and their interlinkages, which are missing in today's transformative process to FSC 2020. We call for prioritizing gender equality in the strategical agenda. We want to see more women's participation and leadership in high levels of the decision-making. Gender parity is not only good for FSC, [it] is good for the society."
Nancy Vallejo (Social South) – who drafted the FSC Guidance document Promoting Gender Equality in National Forest Stewardship Standards – noted that FSC's Strategic Plan commits to implementing a system-wide gender equality strategy, including creating an institutional culture and normative framework that facilitates improving gender sensitivity within the system. Nancy applauded the fact that the issue of gender was raised "from the floor" during the 2017 General Assembly, and commented further that "It is important that FSC now moves from words to actions and, in particular, to implementation at various levels: local, national, and international."
Nancy commended the FSC Guidance document as a means to create awareness and steer progress by Standards Development Groups as they adapt the concept of gender to their own national realities.
NEPCon's Mateo Cariño Fraisse has utilised the FSC Guidance document during numerous forest management evaluations; and makes the observation that the document has led to very positive impact and real implementation of change relating to gender in the FSC system.
Awareness is there, now we need to implement in meaningful ways in our every day work. This is an issue that we can solve with the simply application of our attention.
* FSC-GUI-60-005 V1-0 EN
This article was originally published in the newsletter for the FSC General Assembly 2017.