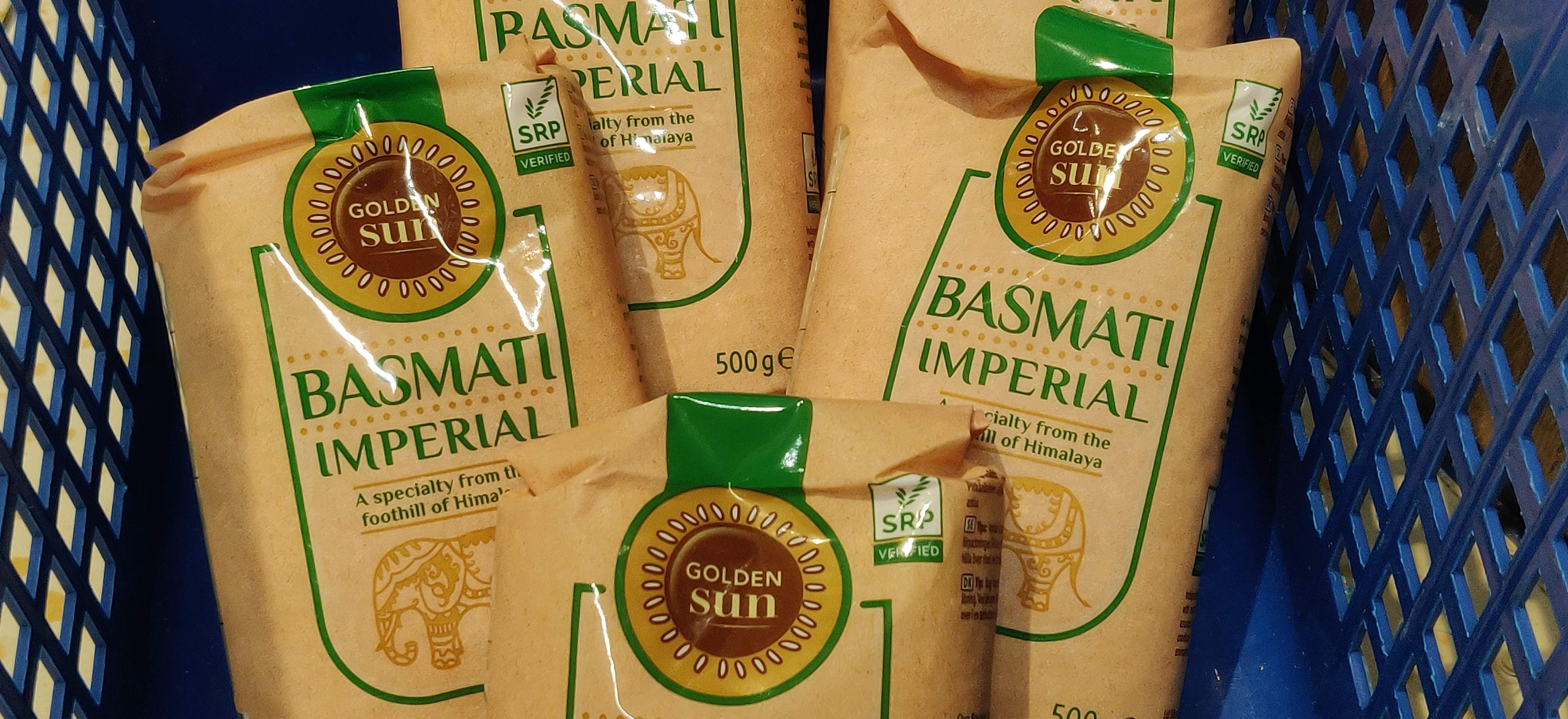 Despite the massive environmental and social impacts of rice farming, a sustainable version of the popular grain has never been available to consumers. Now it is.
Billions of lives depend on it. Yet, rice is causing pollution, damaging the health of populations across rice producing regions, and emitting as much greenhouse gas as the entire aviation industry.
This may be about to change however, as consumers are now able to support more sustainable farming by choosing rice labelled Sustainable Rice Platform (SRP).  Rice produced with sustainable farming techniques is currently being rolled out across markets in Europe by the German supermarket giant Lidl and leading Italian grain brand, Riso Gallo.
"Rice farming is posing serious environmental, economic and social challenges. We want to help tackle those issues and support the work for more sustainably rice production. By offering SRP rice in our stores, we contribute to a reduction of the climate impact caused by unsustainable rice production, to ensuring increased living standards for rice farmers and to the improvement of global food safety," said Britt Nygaard-Nielsen, Head of Corporate Communications at Lidl Denmark.
So far, Lidl has introduced SRP-certified rice in Germany, The Netherlands and Denmark. With 11.200 stores across Europe and the US, there is a large potential for creating significant impact, said Britt Nygaard-Nielsen.
Established in 2011, the Sustainable Rice Platform has been working with the International Rice Research Institute (IRRI), the United Nations Environment Programme (UNEP), Deutsche Gesellschaft für Internationale Zusammenarbeit GmbH (GIZ) to develop and introduce sustainable farming practices in the rice sector.
The first SRP verified rice brand to reach the European markets is Golden Sun produced for LT Foods. Preferred by Nature has worked closely with the Indian wholesaler to ensure the 1.045 farmers involved in the first round of SRP verification have adapted new wetting techniques, reduced the use of pesticides and stopped burning rice straw.
"This is historical. The significant environmental and social impact of rice farming has largely been overlooked. When brands such as Lidl and Riso Gallo place SRP rice on the market, it sends a strong signal to smallholders, who have invested a lot of resources to become sustainable. Now they will experience the demand and feel it has been worth the effort," said Peter Feilberg, Director of Preferred by Nature.
 
"cultivating the future"
Consumers and businesses are becoming increasingly aware that sustainability is more than 'organic' or 'fair trade', but until recently there has not been a standard to cover all aspects of sustainability in the rice supply chain. With a total of 41 requirements, SRP covers both social, economic and environmental criteria. This comprehensive approach is also the reason, why Italian grain brand Riso Gallo, a household product in homes across the EU, has decided to join SRP.
"We selected SRP since the SRP standard is the world's first and only sustainability management system that links rice buyers in global markets to producers who manage their land and production in a sustainable manner," said Mirko Mombelli, Communications Manager at Riso Gallo.
"This is central to us, since it means that we are going beyond the agricultural sides of the sustainability approach, including also the social, ethical and economic ones, which are crucial in our next steps along the sustainability path," said Mirko Mombelli.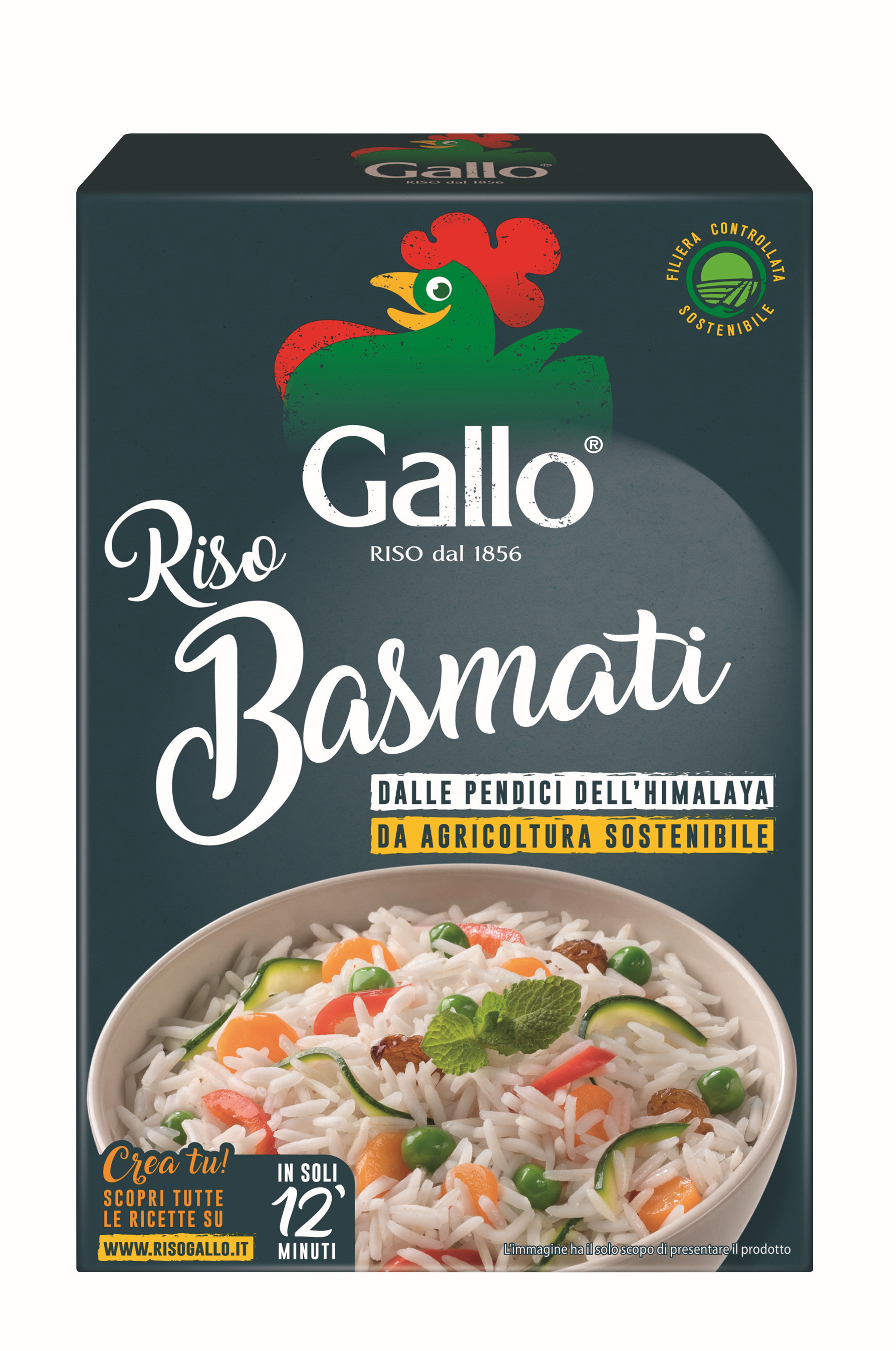 With the tagline "cultivating the future", Riso Gallo is a sustainability first mover: 50-80 percent of the company's products sold on the European market today have received some level of sustainability certification, and Riso Gallo is also the first brand in Italy to have obtained SRP-certification.
"We are really proud to have brought the first SRP certified Basmati rice from sustainable farming to the Italian market. This is in line with a broader sustainability program, which aims for positive impacts for the environment and involving all players in the supply chain – not only in Italy, but also in the rest of the world where our Riso Gallo is present," said Mirko Mombelli.
Photo by Peter Feilberg / Preferred by Nature

-------------------------------------------------------------------
Rice Facts
3,5 billion consume rice, which is produced by 144 million family farmers

Irrigated rice cultivation uses 30-40 percent of the world's freshwater resources and is responsible for 10% of global manmade methane emissions

Rice is a leading source of habitat loss

1 out of 4 farmers in the world are rice smallholders, who earn an average 2 USD to 7 USD per day from rice.
SRP Impacts
20 percent reduction of water use

10 percent increase in farmers income

50 percent reduction of greenhouse gas emissions
Source: SRP