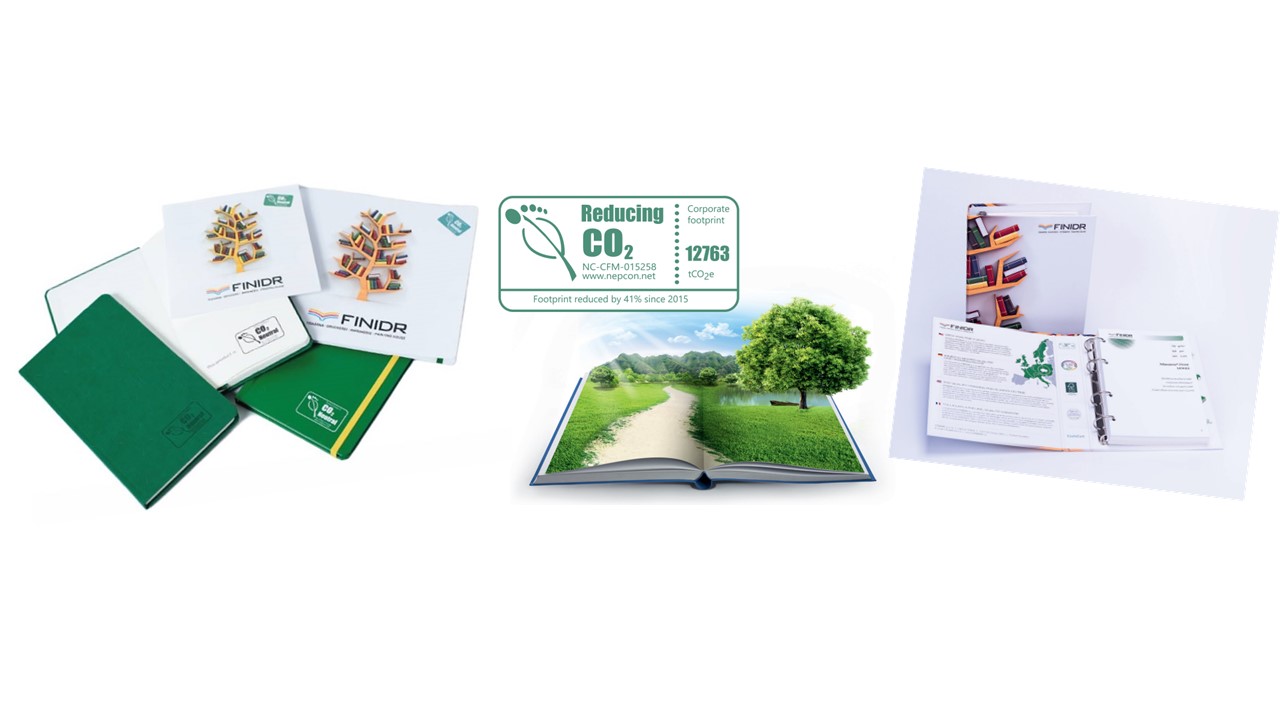 Printing house, FINIDR s.r.o has achieved a 41% reduction in carbon dioxide (CO2) emissions in their operations in 2018, compared to its base-level in 2015. This printing house is now in its fourth year of being Carbon Footprint Management (CFM) certified by NEPCon since 2016.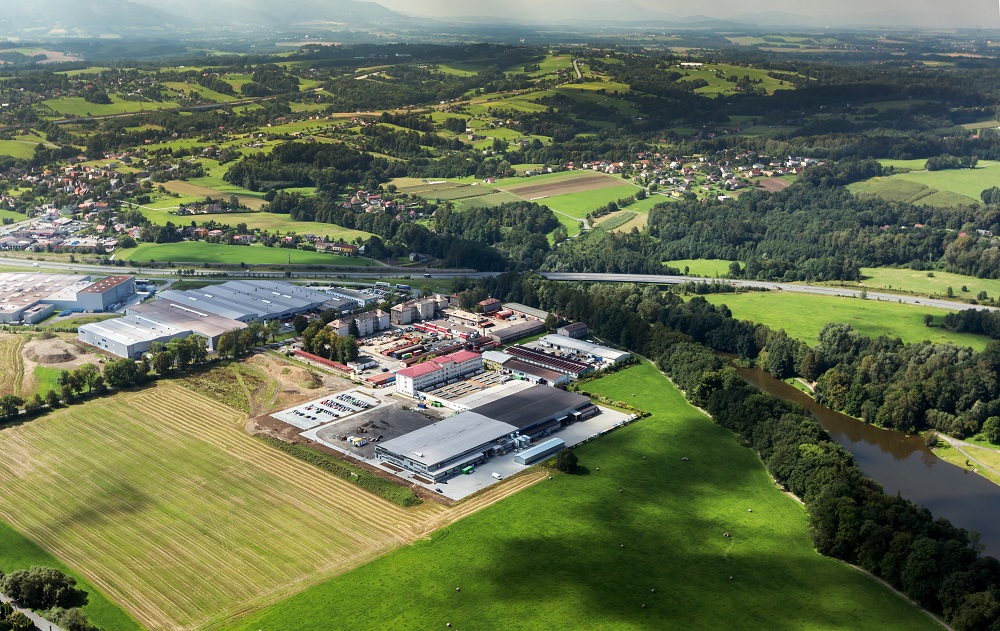 Established in 1994, FINIDR is a Czech printing house. Today, it has grown to become one of the biggest producers of hardback and paperback books in Central Europe.
This printing house is committed to the protection of the environment and natural resources. As part of its company-wide commitment to protecting the environment, FINIDR set a new benchmark to reduce carbon footprint in 2015.   
Two Carbon Footprint Management certificates
What sets FINIDR apart from other printing houses is their commitment to reducing carbon emissions in its overall operation and products.
In 2016, FINIDR earned its Carbon Footprint Management (CFM) certificate against NEPCon's Standard. This certificate was issued for the company's approach to decreasing their carbon footprint through measures outlined in its carbon footprint management plan. The plan described its procedures to measure, monitor and decrease its carbon footprint in line with its intention to reduce the environmental impact. 
FINIDR also has a second CFM certificate for its products. The scope of this certificate calculates carbon emissions during the life cycle of their products, from "cradle to grave". With this certificate, FINIDR can communicate their climate efforts to clients by using CFM label on its books with zero carbon footprint.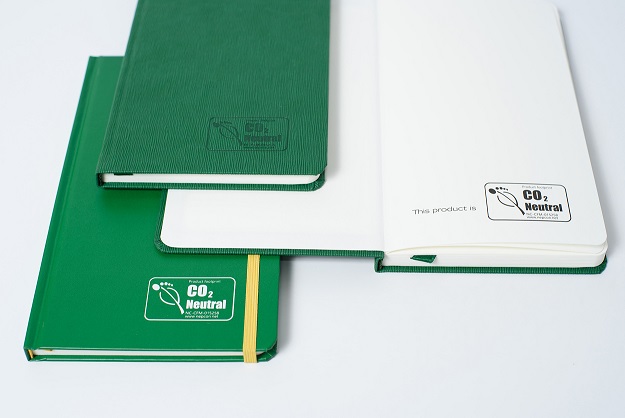 "We wanted to become carbon footprint certified as FINIDR aimed to be an environmentally responsible business. Secondly, through the certification, we can track our carbon footprint and offer CO2 neutral products that would give us a strong competitive advantage in a more environmentally conscious market," says FINIDR's Head of Business Administration, Dagmar Kempná. 
When carbon emissions cannot be avoided completely but it can be offset elsewhere. As such, FINIDR introduced carbon neutral printing in its operations in 2016 as a responsible approach towards environmental protection. Carbon neutral printing is an approach to offset CO2 emissions that occur during the print process. To date, only two printing houses in Czech are carbon footprint certified. Both are certified by NEPCon and FINIDR is among one of them.
Besides CFM certificates, FINIDR is also FSC Chain of Custody (CoC) certified since 2008. The certificate ensures products printed on FSC paper are sourced from well-managed forests and controlled sources.  
"By obtaining CFM certification, we can track our GHG emissions. It is more than just a marketing tool because it helps us to play a constructive role in fighting climate change. Along with our FSC CoC certificate, these certificates place us ahead in the printing industry," says Dagmar. "Together with the FSC certificate, these certifications (CFM and FSC) have complemented the image of our company as a leader in sustainability in the printing industry."  
CFM Auditor, Ondřej Tarabus says, "FINIDR continuously finds innovative ways to reduce its carbon footprint in printing processes. We are also pleased that this Czech company contributes to (ArBolivia) project that helps to preserve our forests in the Amazon."
Small steps that led to profound changes in a few years
According to FINIDR, its products such as in-house magazines, newsletters and books with carbon-neutral printing option with the CFM label are in high demand among clients from several European and Scandinavian countries including Germany, the United Kingdom and the Netherlands.
"Clients will try to understand our steps towards protecting the environment. It is one of the criteria for them to decide on our mutual cooperation. Monitoring and mainly reducing our carbon footprint are one of those activities and due to these efforts, we managed to remain competitive and receive new orders," says FINIDR. 
Since setting its benchmark to reduce carbon footprint in 2015, FINIDR has recorded a 41% reduction in CO2 emissions in their operations in 2018, compared to its base-level in 2015.

Last year alone, FINIDR received 56 contracts to print different book formats using carbon-neutral printing option. The company says the number of CO2 neutral orders is growing after they earned the CFM certificate in 2016.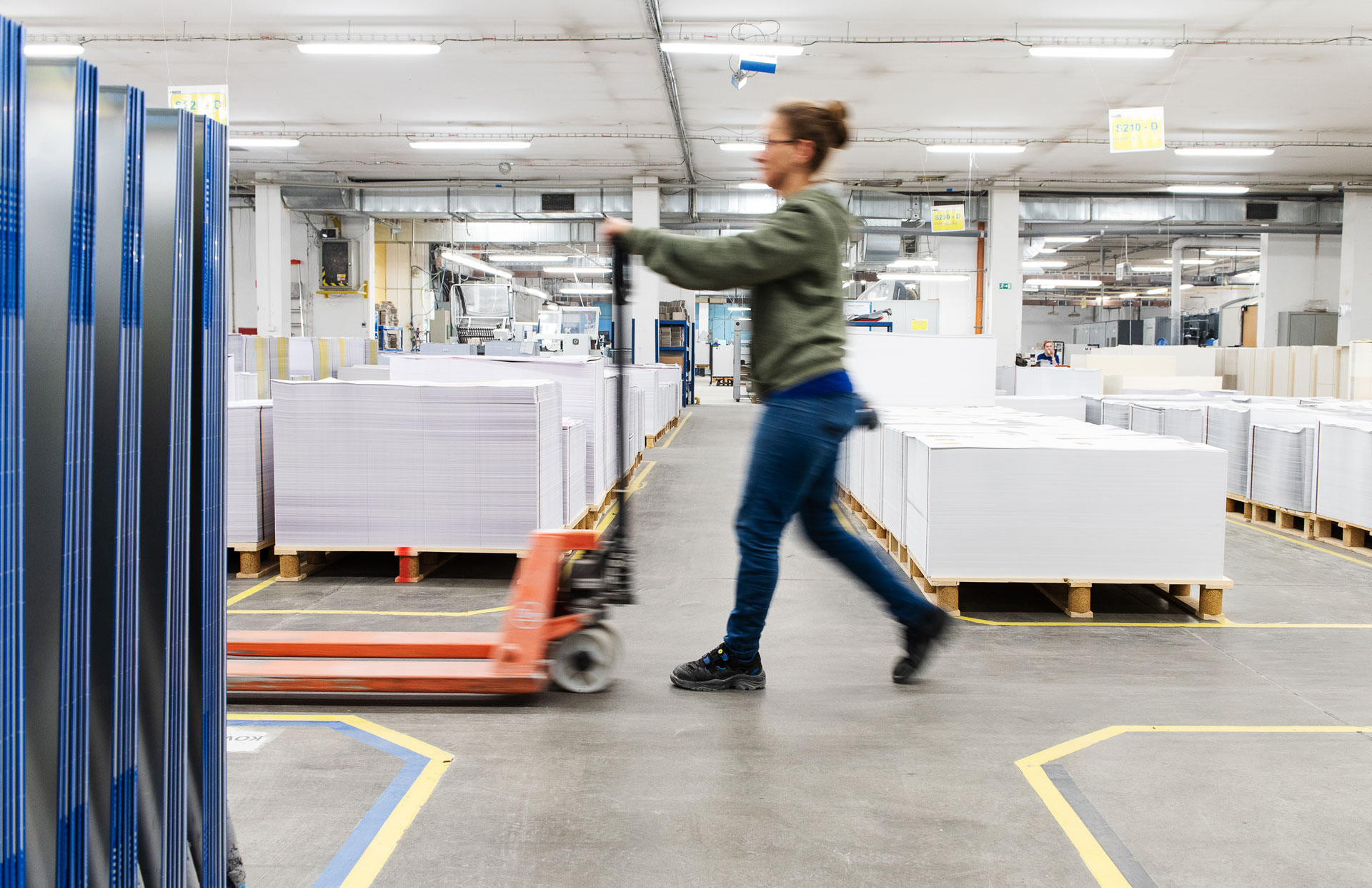 Apart from the printing process, FINIDR also reduces and offsets CO2 emissions in other aspects such as the following:
Procured material.

FINIDR selects its suppliers based on the emission intensity of the materials sourced.
Smart energy solution.

In 2016, this printing house switched to environmentally friendly energy from renewable sources and completely switched to renewable energy last year.

 
Social responsibility.

FINIDR offsets carbon emissions from the production of its products through carbon-neutral printing option. This approach has helped FINIDR to recoup

38 t

CO2

-e. FINIDR offsets its carbon footprint by planting trees in Bolivia through ArBolivia Project.
Technology.

FINIDR invested in new technology by purchasing a new

CO2

neutral machine (also known as computer-to-plate machine) to reduce

CO2

emissions.
Transportation.

In the first two years after FINIDR earned its CFM certificate, this printing house introduced an efficient and effective logistics system. This approach enabled FINIDR to slash

CO2

emissions on the transportation of finished goods. Its employees are encouraged to carpool or commute by bicycle to work.
Interested in CFM certification?
NEPCon has developed a rigorous, transparent and easily applicable standard for companies to monitor and reduce corporate or product carbon footprint. Our Carbon Footprint Management Standard builds upon the leading requirements for greenhouse gas accounting and helps clients to gain long-term positive benefits while avoiding accusations of greenwashing.
You can learn more about carbon footprint management here.
All photos (including featured image) by FINIDR.