Globally, March 8 officially marks International Women's Day. We spoke with Cristina Calvo, co-founder of Asuaire Travel to understand what this day means to her and how her work creates new opportunities for women from high-risk communities in Costa Rica to pursue work in the tourism sector.
Asuaire Travel has been around for over 20 years. Under the leadership of its co-founder, Cristina Calvo, this travel agency marks a major milestone in Costa Rica's travel industry as it becomes one of the first twelve carbon-neutral companies in the country. On top of that, Asuaire is also one of the first few companies to achieve Carbon Neutrality 2 - a recognition for companies that offset their carbon footprint and also provide assistance to other businesses to achieve carbon neutrality.
Asuaire has also been certified against NEPCon Sustainability Tourism Standard for Tour Operators since 2018. Most recently, Asuaire achieved the Travelife Certified status.
Sustainability is an issue close to Cristina's heart. But there is also another issue she holds dearly in her heart – women's empowerment. In this International Women's Day exclusive interview, she shares with us her work in a women education project in Costa Rica and how the project has helped bring more opportunities for women especially for those in high-risk communities.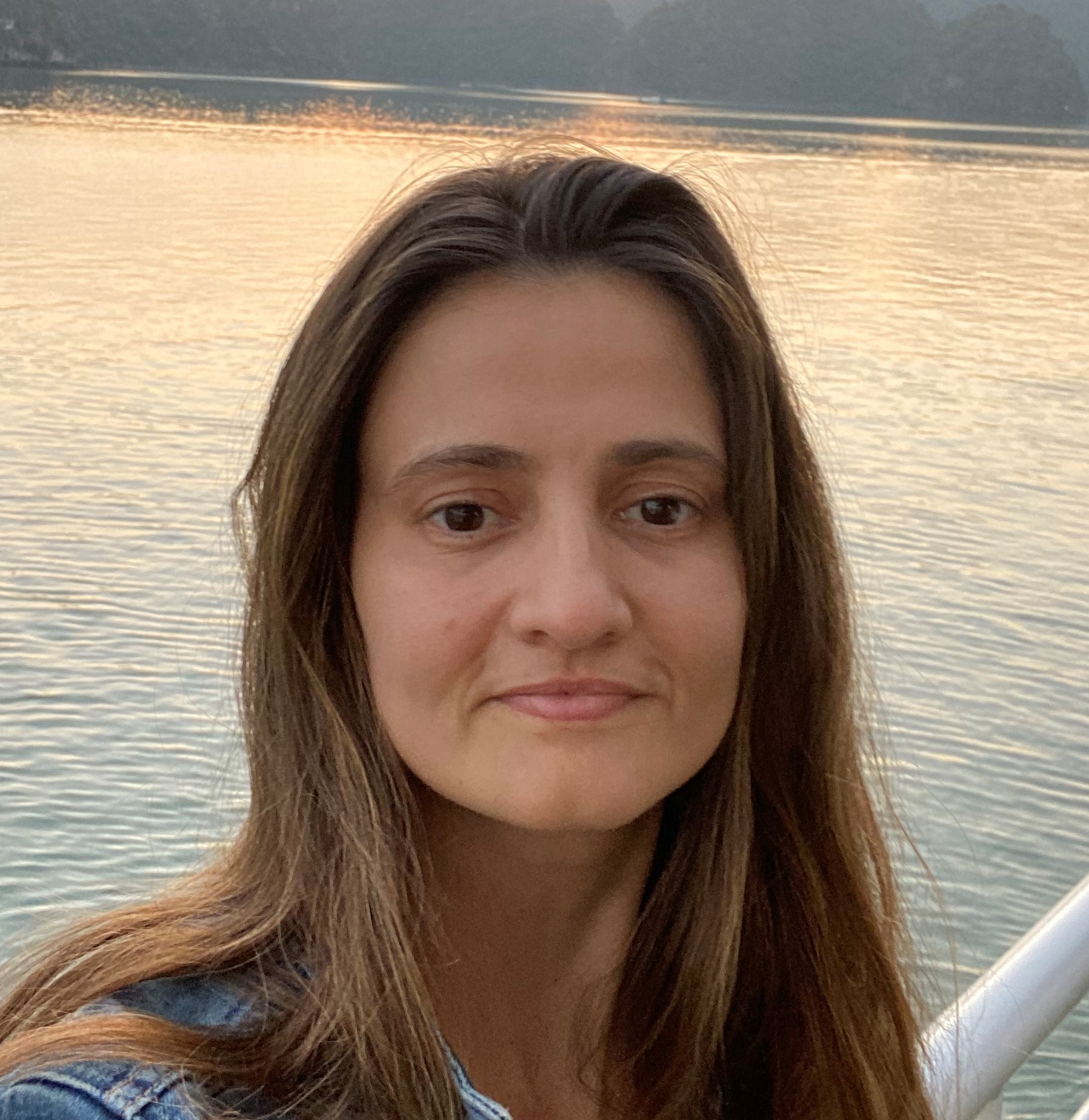 International Women's Day is observed annually on 8 March to celebrate the social, economic, cultural and political contributions and achievements of women. What does International Women's Day mean to you?
I would prefer not having the need to celebrate this day. I would like to celebrate equal opportunities for all and make it a matter of humanity rather than gender and looking to make a space for women.
However, it is a day where we must celebrate and recognise the path that women and men have opened for us. We now have a responsibility to recognise it, be thankful for it – and work hard for the road ahead.
In your opinion, what are the challenges associated with achieving gender equality?
I believe that the challenges may be big or small, depending on the country and culture we live in. There are issues related to education and language that society needs to address. From a young age, we are exposed to expressions such as "run like a woman", "she cries like a girl", or the ​​"weak and strong" assumption; even in movies, we see more heroes than heroines. It is because of these stereotypes that it is necessary to celebrate International Women's Day, to raise awareness and create change.
However, I believe things are changing. Now, we see women are playing more active roles in society. We see women as CEOs in multinational companies, or as scientists making substantial contributions, or as managers in hospitals or as professional soccer players. We now see that there are no differences between us and that we can build a more equitable society, not only for women but as a society.
We know tourism can empower women by providing direct jobs, generating income and creating opportunities for women to participate and lead society and the sector. Can you share some concrete actions that should be part of a commitment to create fair spaces for women in the tourism industry?
I love the tourism industry and I am convinced it is an agent of change. However, Latin America it is still a male-dominated society. But when we look deeper, we see the active role women are playing in the industry. We see women working as artisans, tour guides or businesswomen, just to mention a few. We recognise the important roles of female workers and we acknowledge them as important figures in society. Despite all this, we still need to improve things like education and job opportunities, work conditions and wages for women in the industry. We need to be more consistent in what we say and what we do.
Costa Rica is a case where the tourism development model has extended the benefits of tourism by not centralising it in just one place. This allows the benefits of tourism to reach the entire country, including remote areas.  Also, tourism in Costa Rica has provided development opportunities, especially for women, in these areas by creating job opportunities and stimulating the local economy, minimising the necessity to migrate to big cities for job opportunities to earn income for their families.
We need to ask ourselves: how can we recognise and give greater value to the work women do? Well, through tools and education that allow them to obtain quality jobs and go from earning USD3 per hour to USD8 per hour, or perhaps USD20 or USD30 or whatever amount that compensates them, considering their preparation and education.
There are studies that show that companies are more profitable when there are women in managerial positions. This has contributed to the existence of quotas that seek to eradicate the inequality that has developed over time. But how can we address the issue of quotas, without neglecting the merits? Having more women in the workplace does not equate to an equitable work environment. So how to avoid confusion with numbers?
I believe equal opportunities are not the same as simply putting you in a position because of a condition. What I want, as a woman, is to have an open road. I want to have access to courses, I do not want to face problems if I want to work, or if I want to have shared custody with my partner while I go to work, or if we both want to work full-time. In the end, it is a matter of how I want to present myself as a human being before the world. It is a matter of being a human being.
Recently, I read that some Fortune 500 companies have exceeded the number of women on their Boards of Directors, but what goes in hand with this? No woman can be there just because she is a woman. It is a matter of experience, capacity, education, tools and resources that have prepared them to be given a space on executive boards.
It is more a matter of education so that when a woman enters the workforce, it is recognised that diversity generates wealth. I know at the beginning it might sound scary. That is why it has been difficult to have a greater number of women in high-level positions.
Once again, it is about humanity and diversity rather than gender. The opportunity should be for everyone, and as a woman, I must be trained and able to do it.
How can we promote equality in a work environment?
When changes take place, a lack of diversity and refusal to move outside our comfort zone will hinder us from flourishing. It means those who will move us forward are different from those with whom we choose to surround ourselves. Diversity presents us an opportunity to obtain a different point of view, especially for those companies where the male point of view prevails.
For me, the most important thing is diversity. We should promote equality and diversity at work. Personally, the issue of women's equality is of high importance. But I do not want to fall to an extreme in which the issue of women conceals the issue of humanity. As a leader, my role is to create a bridge to connect people. To make that happen, it is important to understand everyone, including disadvantaged women.
How to break the barriers that limit women's participation in different industries?
The key to breaking barriers is through open education and providing a platform for women to be more dynamic and active. For example, in Asuaire Travel, we have a project called "Guiando para Guiar" (translated as Guiding to Guide).
In this project, which is open to both women and men, we focus on providing education to a group of young people from a high-risk community – with the idea of ​​generating job opportunities that go beyond what is known to them, like construction. The purpose of the project is to provide tools that could give the participants the opportunity to improve their income by becoming tour guides. Guiando para Guiar started as a one-off project but, due to its success, has grown into an on-going training programme.
The most recent group started with 15 participants but only six completed it – most of them were women. They attended classes every other Saturday. When they were not in the classroom, we organised field trips to help build their skills and to enable them to learn about places that they might not have been able to visit on their own.
When we started this project, we thought: How can we improve communities? What are the tools that we can share and provide to help them improve their lives?
Guiando para Guiar has become a training programme for many women. Their perseverance, desire to learn, and commitment, enabled them to finish this first part. My commitment and motivation for them is I that will employ one who graduates from this programme.
The impact that the project brings to the community is positive. We have received interest from other groups in the community who wish to participate in future iterations of the project to help realise their vision and opportunities.
This empowerment through education allows women to open their minds and makes them more dynamic and active.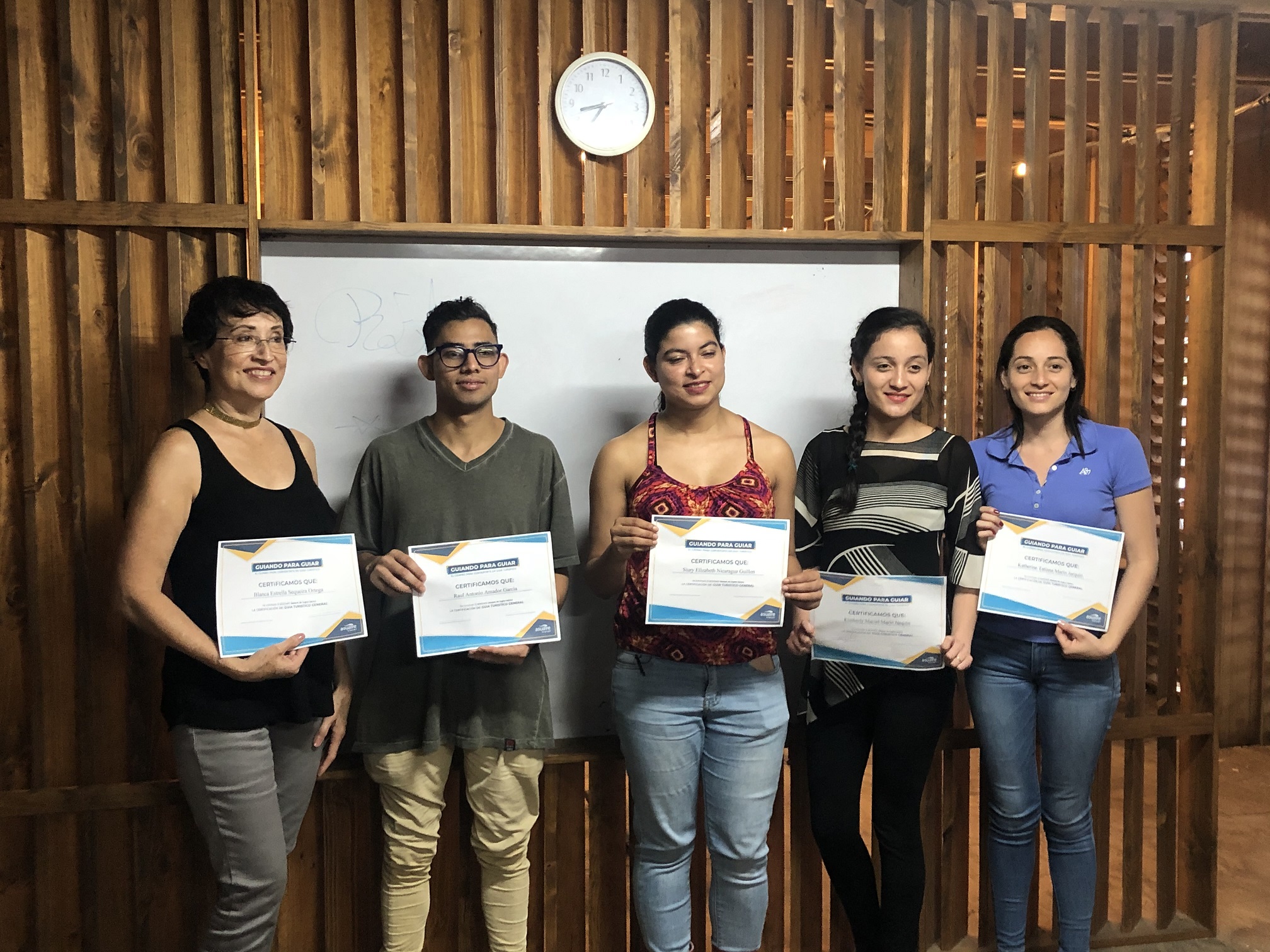 Any other comments or thoughts that you want to share?
I grew up in a privileged environment, with a supportive family, access to tools and technology, and a father who always supported me. My parents always stimulated my interest in continuous growth. I feel responsible for creating spaces and opportunities for those who have not had the opportunities that I have.
I am passionate about empowering women and gender equality. In general, both men and women need to embrace the differences in this diverse world. The same diversity is dividing us – but it can be an opportunity too. I see it as an opportunity to generate changes within a company and on a cultural level too.
So, on this day, let's honour those who preceded us and those who have opened a path for us. Let's embrace our differences.