Despite no immediate solution to the COVID-19 challenge at this time, responsible tourism players in Latin America have found ways to connect and collaborate, to support each other navigating during these tumultuous times. 
Finding calm, connection and kindness amidst panic and disruption  
The current COVID-19 crisis has placed travel restrictions and changed the aviation capacity since its outbreak. As of 15 April 2020, most countries have issued travel advisories and entry restrictions – to avoid non-essential travel and some prohibit any travel inside and outside of their countries – to restrict the spread of coronavirus. Needless to say, travel and tourism is among the hardest-hit sectors in this crisis - putting up to 75 million jobs are at risk worldwide.
The world has never seen such unprecedented travel disruptions and cancelation requests in most countries. Amid the chaos and panic, several travel and tourism players have chosen to communicate with their guests in a supportive and calm manner. While operations are at a halt, many hotel staff remain working constantly.
"We are concerned but we looked for alternatives to stay active. We brainstormed to identify ways to stay close to business partners, guests and staff. We encouraged our collaborators to share videos of stay home activities," shares Isela Juárez, Quality Manager of Secrets & Dreams Playa Mujeres in Cancun, Quintana Roo, Mexico.
The hotel is also reassuring all its staff by giving a proportionate income to ensure they at least have income, explains Isela. "We hope that this (situation) will end soon so the hotel can continue implementing sustainable activities for the community and resources."
Hotel Saint George in Puerto Iguazu, Misiones, Argentina has temporarily closed in response to COVID-19. "However, we continue working hard with other local tourism businesses to support hospitals and community kitchens in the Puerto Iguazu area. We also maintain communication with our guests through social networks," explains the hotel manager, Yamila Chemes. "We are also actively participating in dialogues with tourism authorities who help make consensual decisions for the destination."
Remote collaboration to forge stronger work relationships
While the whole sector is still seeking innovative ideas and solutions to mitigate COVID-19 aftermath and to recover, there is no "one size fits all" solution to maintain business as usual and manage a remote team at tourism businesses. In response to this complicated challenge, NEPCon Sustainable Tourism team charts a new course.
The team pivots to helping certified sustainable tourism clients by exploring creative solutions to common challenges through virtual meetings known as Connected. Bringing responsible tourism businesses together, the platform serves as an exchange point for solutions between these tourism players and NEPCon Tourism experts.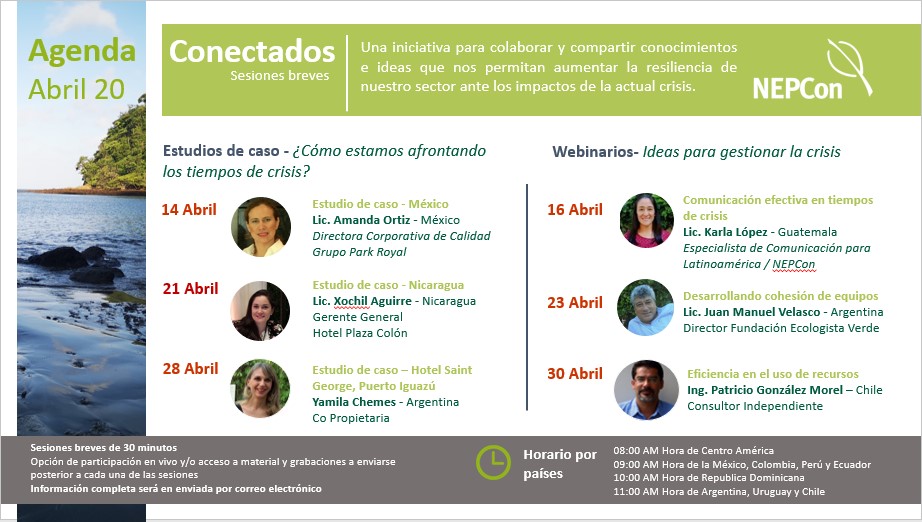 "We are all going through a similar situation. We hope the platform can diversify solutions to tackle the ongoing crisis and at the same time, remain supportive with one another to forge stronger work relationships," says Saúl Blanco Sosa, NEPCon Sustainable Tourism Services Manager.
There is no definite answer or solutions to all challenges raised during the virtual meetings and tourism players are also uncertain when can they resume its normal activities. "There are opportunities to be agents of change and innovate and seek new and better collaborative initiatives."
"(During this period) Some focus on building stronger relationships with their suppliers, some provide online training for staff, some maintain contact and collaboration. While the current situation brings concerns and worries, it has also provided opportunities to think how we should face the crisis and establish new projects and ideas while keeping a positive attitude over it," adds Saul.
Despite everything, we are still able to communicate even though it is done not through physical contact, but it enables us to cherish these communications in a different way, says Isela.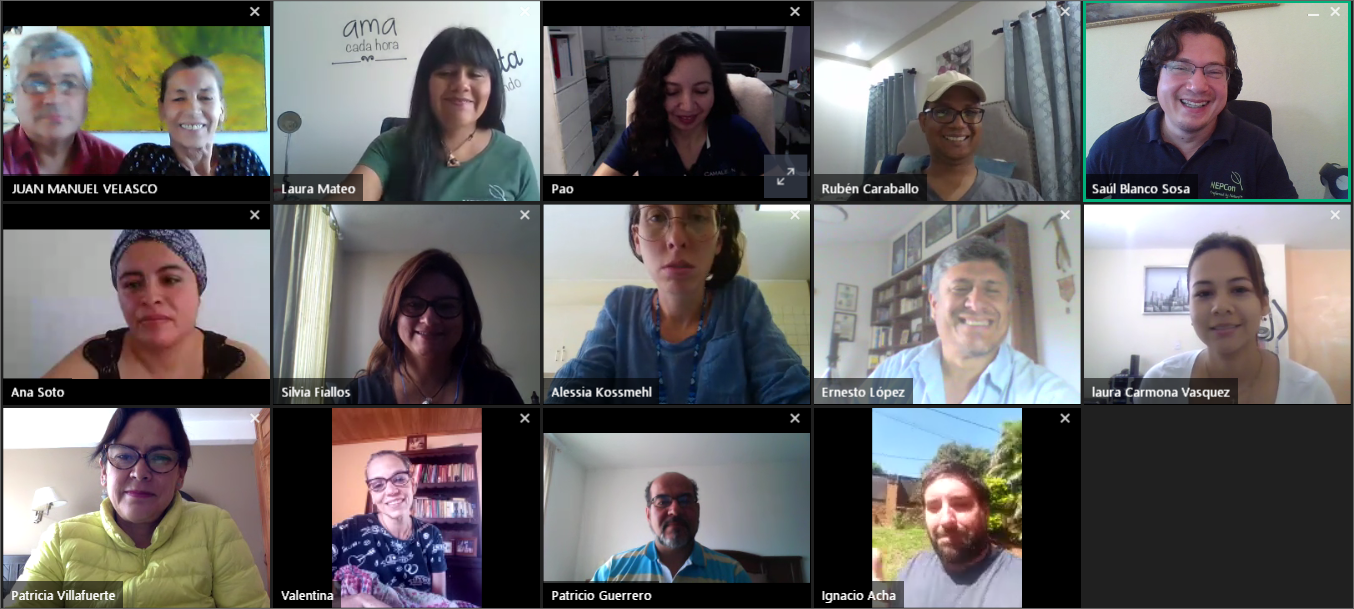 Communication is the key during crises
Conveying messages about what tourism businesses are doing for their guests and continuing with projects for communities are important. Here are a few things we recommend:
Your business strategy during a crisis should be adapted to the situation and communicate that "change" to your target groups.

Don't ignore the situation and continue business as usual, this will alienate you from your audience.

Communicate messages that show your concern, awareness, and what actions you are taking. Focus on your destination, your community, your staff and on nature.

Your communication should be timely, transparent, compassionate, consistent, and updated.

Use your website as the first source of official information, make it clear and available during this situation.

Seek deeper engagement in social media, via Facebook, Instagram, Twitter. Social media is good for the situation that changes quite rapidly but make sure to check your message carefully before it goes out, as it can easily go viral the moment you press the publish button.
While you are here, we invite you to check out our Good Things Carry On campaign on NEPCon official Instagram account @nepcon_ This campaign aims to report on ongoing initiatives on the ground while spreading positive messages to support one another to emerge stronger and more resilient. Let us spread positivity during the COVID-19 crisis.