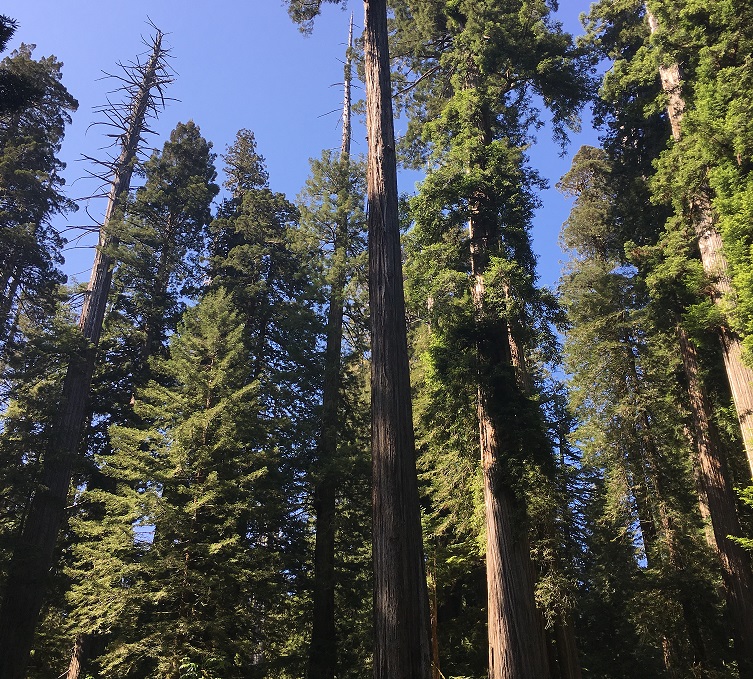 NEPCon recently presented a commemorative plaque to Columbia Forest Product's employee-owners in recognition of their long-term commitment to landowners and responsible forest management. Columbia Forest Products (Columbia) is North America's largest manufacturer of hardwood plywood and hardwood veneer products. After achieving FSC Forest Management certification in 1998, Columbia is still going strong with its commitment to practising responsible forest management today.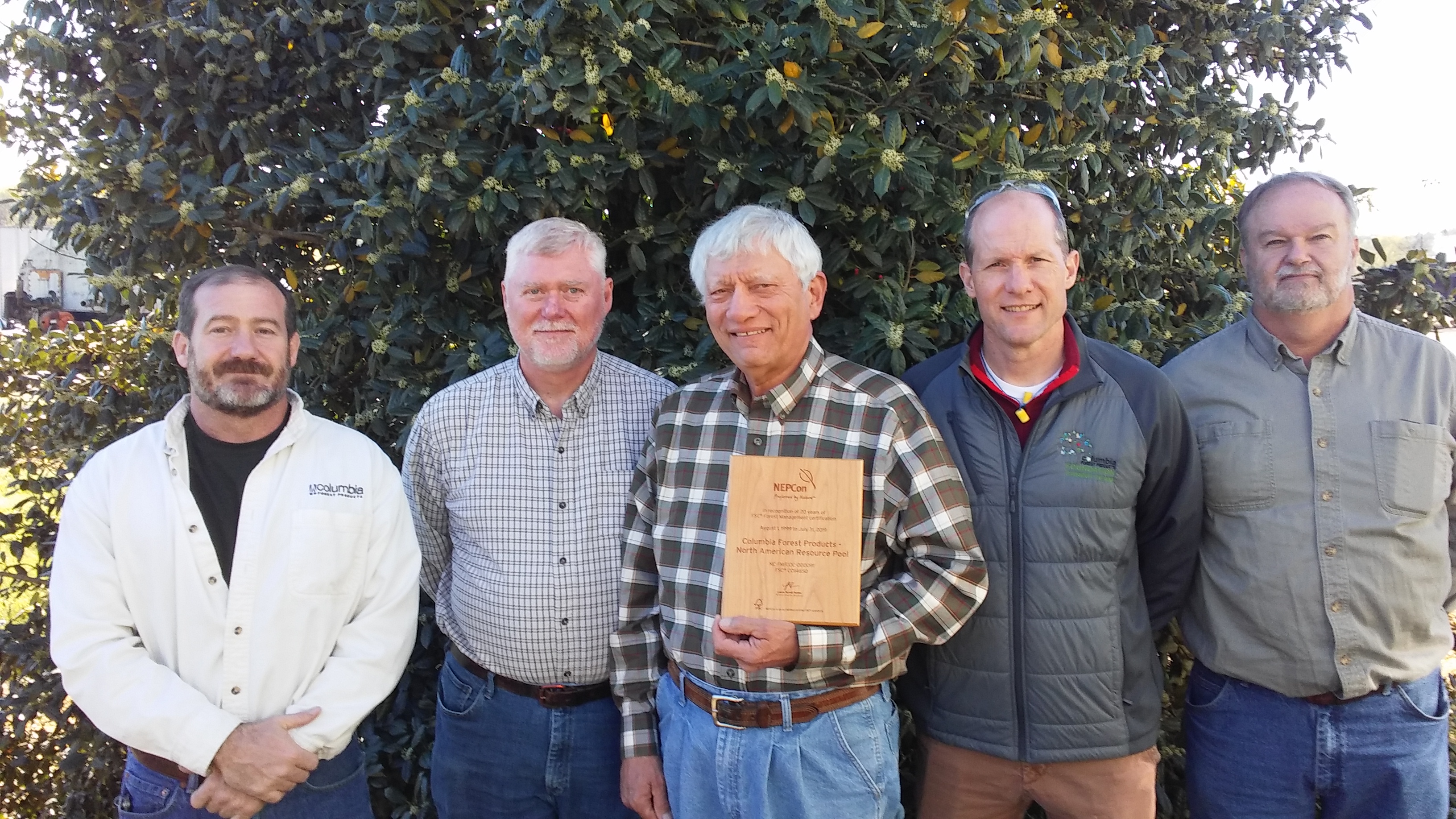 From single mill to North America's leading hardwood plywood and decorative veneer manufacturer 
In 1999, Columbia's Klamath Falls, Oregon, plant began producing its plywood using logs harvested from Forest Stewardship Council ® (FSC) certified forestland. Today, all of Columbia's plywood and veneer mills hold FSC Chain of Custody Certification audited by NEPCon. 
Achieving the FSC Forest Management Certificate in 1998 highlighted Columbia's efforts to promote forestry through its own management team. Presently, Columbia's decorative interior veneers and panels are sought after by cabinetry, furniture, commercial fixtures and architectural millwork firms across North America.  
Journey towards good forestry practices 
Columbia recognised the importance of responsible forest management as a key procurement and differentiation strategy and it was groundbreaking for its time because it was at an industrial scale. 
Although it wasn't easy to earn FSC certification and the right to use the FSC ecolabel, Columbia successfully met the FSC requirements and began working with landowners to create a certified forest resource supply. Just a year after obtaining FSC Chain of Custody certification, in 1999, its Klamath Falls plant in Oregon began producing plywood with logs harvested from FSC-certified forests.   
Today, Columbia works with private landowners across four states managing 97,145 acres (39,133 ha) using the FSC Forest Management standard. Columbia has supply agreements with land management companies who manage forestland to the FSC Forest Management Standard.   
Collectively, the employee-owners at Columbia appreciate forests for values they provide: freshwater, aesthetic beauty, carbon sequestration, and natural wildlife habitat within verdant ecosystems which help regulate the earth's climate… They understand forested landscapes must be protected to maintain the natural health and vitality of our nation and the people who live in it. 
Continuing responsible forest management  
Columbia was the first decorative hardwood plywood and veneer company in the United States certified to FSC Chain of Custody standards by the Rainforest Alliance. In October 2018, Columbia was transitioned to NEPCon, after NEPCon acquired RA-Cert.  
With both FSC Forest Management and Chain of Custody certifications, Columbia offers responsibly sourced decorative hardwood panel products with the FSC logo upon at the time of order placement. Columbia continues to invest in long-term forest management and encourage its suppliers and customers to be FSC-certified.  
As part of its efforts to reach more landowners with FSC Forest Management, Columbia is participating in a two-year FSC pilot project known as the Smallholder Access Program (SAP).  This initiative is working to streamline FSC Forest Management and auditing processes to increase access to forest certification for woodland owners below 247 acres (100 ha). 
Columbia continues to invest in responsible forest management because it is in a partnership with woodland owners who supply its mills and the economic value responsibly managed timber brings to woodland owners.  
"Keeping these woodlands healthy and productive helps to ensure a steady supply of wood for Columbia's mills, while helping to keep forests intact across the landscape for the benefit of generations to come. We are proud of our forest management efforts and grateful that NEPCon could recognize our stewardship commitment," says a representative of Columbia.