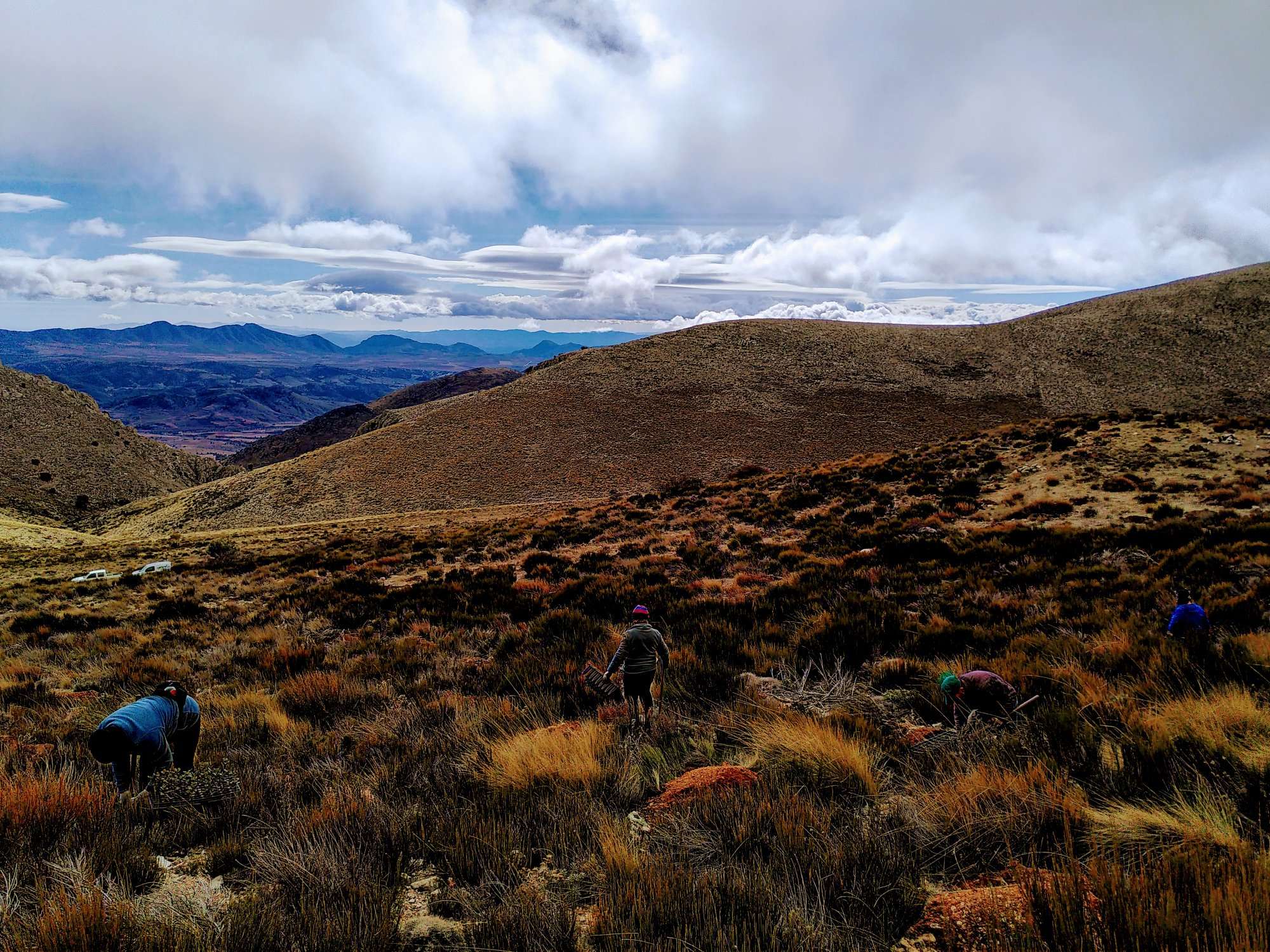 Spain's AlVelAl ecosystem restoration project has recently been verified using the newly established Standard. This is a significant milestone for the innovative assessment programme spearheaded by Preferred by Nature.
The brand-new Standard for Field Verification of Forest Ecosystem Restoration has been used since last year through a series of field tests that has now culminated with the AlVelAl being the first large project verified against the Standard. The Standard offers managers a flexible structure to track developments and increase transparency on selected key performance indicators critical to stakeholders in restoration projects across a wide range of biomes.
"Our approach is simple. We have tried to create an easy-to-use solution without leaving anything behind on requirements," explains Richard Donovan, Preferred by Nature's advisor in developing the Standard for Field Verification of Forest Ecosystem Restoration. Donovan also says, "The Standard is still evolving and we hope to improve it, but we are very supportive of AlVelAl establishing this positive precedent of accountability."
 
AlVelAl – the restoration project of semi-arid steppe in south-eastern Spain
The first adopter of the Standard is the AlVelAl project that targets more than 1,000,000 hectares across several regions in south-eastern Spain, of which more than 10,000 hectares are natural forests slated until 2026 for natural restoration along with other areas managed according with the concepts of regenerative agriculture. The project's champion, the Commonland Foundation, has teamed up with local partners to restore soil quality and promote sustainable land use practices within the agricultural sector situated across the expanse.
The area is known for producing naturally grown almonds with very little need for irrigation and rearing the Segureño, a sought-after local lamb breed that consumers can enjoy. With methods based on regenerative and organic farming concepts, the AlVelAl project is committed to changing the current landscape for the better. Commonland initiated the AlVelAl project in 2017 and has pledged funding for at least 20 years to accomplish the long-term goals.
Attaining the Forest Ecosystem Restoration verification approval plays an essential role in this process because it provides a common language among the stakeholders by bringing transparency and accountability on current activities and long-term targets, explains Mateo Cariño Fraisse, Land Use Programme Manager at Preferred by Nature.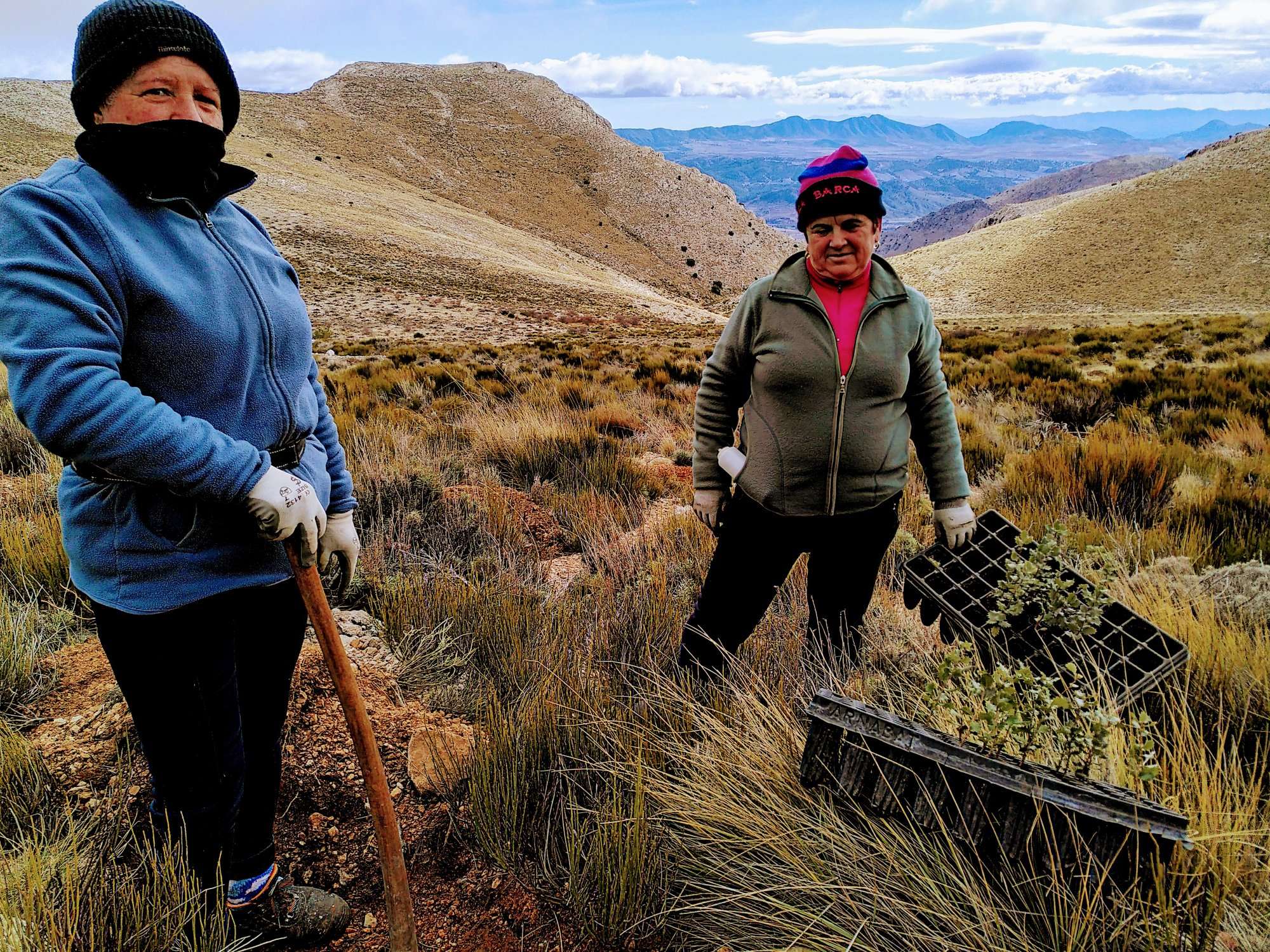 Being the first recipient of the certification, the AlVelAl truly showcases the approachable nature of the Standard for Field Verification of Forest Ecosystem Restoration requirements. Despite still being in the process of improvement, the Standard is ready to be deployed across a wide range of very different biomes found from boreal to tropical climates. The current pipeline of projects looking to undergo the verification process is a testimony to this, with one in France and one in Chile being close to reaching successful verification. Meanwhile, another project in Madagascar is currently under assessment, with others committed in e.g. Costa Rica and Zambia.
 
A new applicable monitoring tool for restoration initiatives
At its core, the Standard for Field Verification of Forest Ecosystem Restoration puts restoration efforts into a system but "leaves enough room for the project managers to adjust it to only apply relevant project targets and – quite significantly – discretion to discard those deemed not useful or applicable at a particular site," notes Donovan.
"We are not only focusing on smallholders or communities, but it was important for us to make the Standard applicable to all project sizes and types. By following the requirements, managers are developing goals, tools for monitoring outcomes, and comparable parameters specific to restoration which we thought were missing in many alternative schemes," said Donovan.
Another aim is to solve an ongoing issue relating to the management of environmental rehabilitation. Restoration projects are often funded through grants or lead by a project group with only a specific purpose in scope. Once the declared task is completed, e.g. reforestation by planting trees, many projects are left without being monitored, and the gained benefits may wither because of this. Acknowledging the lessons learnt from the potential benefits is crucial to prove successes and identify what works under which circumstances. The issue with no structure for monitoring the projects after completed initial targets is a challenge the Standard for Field Verification of Forest Ecosystem Restoration is striving to answer.
"We know that planting trees, for instance, may not be difficult in restoration projects. The challenge is to maintain and monitor the progress of the overall outcome. Our approach in the Standard for Field Verification of Forest Ecosystem Restoration is to make managers aware of relevant targets and to commit to indicators that will follow the project throughout its existence, and that the restoration is durable over long-term beyond the sometimes short lifespan of projects" said Cariño Fraisse.
The indicators are, however, not a straitjacket for prospective users. Flexibility is at the heart of the concept as the Standard is adaptable to projects of only a few hectares to much bigger sites.
The test projects used for the development of the Standard for Field Verification of Forest Ecosystem Restoration have received support from the Reforestation Accelerator, a partnership led by The Nature Conservancy (TNC) and World Resources Institute, to leverage Preferred by Nature's initiative.
"TNC is delighted, through the Reforestation Accelerator, to be supporting new innovations such as Preferred by Nature's forest ecosystem restoration standard to unlock sustainable, socially and ecologically responsible reforestation around the world," said Catherine Fitzgerald of The Nature Conservancy. "We look forward to learning with them as they implement at scale, and to sharing our findings with others."
Click here to get in touch with Preferred by Nature's team if you would like to learn more about the Forest Ecosystem Restoration Verification.
Photos by Mateo Cariño Fraisse / Preferred by Nature