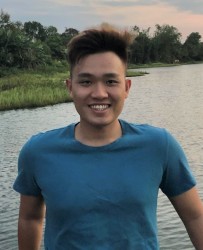 Thang Nguyen Viet
Accounting and Finance Specialist
thangvn@preferredbynature.org
+84902423748
thang.nguyen105
Thang's main tasks revolve around Danish entities, covering overall financial processes and management. His role is particularly involved in issuing invoices, following up with the AR status to clients and processing the corporate credit card expense reports. 
I was deeply impressed in the slogan about Preferred by Nature's vision: 'a world where human choices ensure a sustainable future'. Joining Preferred by Nature is my awesome opportunity to gain more knowledge about Preferred by Nature's services while accompanying other colleagues to contribute to our mission. 
 
Thang has over 6 years of work experience in accounting field. His experience span across payment process procedures in services company about logistic, trade and aviation. Beside that, he worked as a receivable accountant to collect the receivable and bad debts for a couple of years. 
Thang's most recent experience include being assigned as a senior accountant to manage the inventory, aging stock and operating expense reports. He graduated in accounting bachelor in Saigon University, Vietnam.
Thang joined Preferred by Nature in December 2021.
Skills at a glance
Bachelor's degree in Accounting
More than 6 years of experience in finance and accounting
Languages spoken:  Vietnamese and English