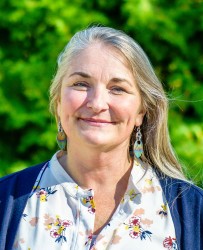 Tammy Coe
Director, Systems & Integrity
tcoe@preferredbynature.org
tcoe16
Tammy leads the global Systems & Integrity team responsible for overseeing certification systems and third-party accreditations, and providing certification support, technical expertise and quality monitoring for Preferred by Nature auditing services.
People are the foundation of transparent and robust quality systems. I'm excited to work with a group of diverse people to promote a culture where accountability, discretion and regular self-analysis support the delivery of credible certification services and excellent customer service.
Tammy started her work in sustainability certification with Rainforest Alliance (RA) in 2007, first working as an FSC CoC client manager in the US. In 2010, Tammy moved over to RA's Quality Assurance team, first as global Chain of Custody Specialist and later taking over as Quality Assurance Manager.
She has extensive experience in contributing to standard development and accreditation requirements, as well as training, auditing systems and quality management. Prior to joining RA, Tammy worked as a Research Associate at the University of Vermont where she worked with the US Forest Service to study the impacts of pollution on forest health.
She has a BSc in Environmental Science from University of Vermont's Rubenstein School of Environment and Natural Resources. She has also successfully completed ISO 9001 Quality Management Systems Lead Auditor training. She is an active auditor for internal quality monitoring and has experience as a lead auditor for Chain of Custody and Controlled Wood. Tammy is based in Vermont, USA.
Tammy joined Preferred by Nature in 2018.
Skills at a glance
Quality management systems

Accreditation management

Certification process/system development & maintenance

Standard development

Internal quality monitoring

BSc in Environmental Science

Languages spoken: English