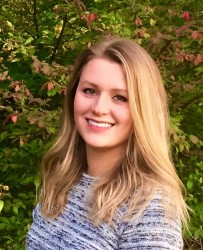 Rachel Feit
Coordinator, Supply Chains
rfeit@preferredbynature.org
715-573-6060
rachelmarie14_1
Rachel is responsible for coordinating FSC Chain of Custody certification audits including scheduling, project management, customer service, contract auditor management, and budgeting.
I became interested in a career in sustainability after taking a Population Health class in college. I did a project on the health effects of climate change. Ever since then, I knew I wanted to pursue a career that would positively impact the planet. Working for NEPCon enables me to utilise my technical skills while promoting sustainability in the forestry industry. I enjoy working with clients who want to make responsible supply chain decisions for the sake of generations to come.
Her responsibilities include, among others, providing support for external consultants and finalising reports. Rachel is the primary point of contact for Chain of Custody clients. 
Rachel began working in the environmental sector as an intern for a non-profit organisation, Sustain Dane. At Sustain Dane, Rachel worked in the grants and funding department. She gained insight into non-profit funding, local sustainability programmes, and trends in sustainability. Rachel also taught a wildlife explorers club at the Nelson Institute of Environmental Studies.
Rachel double majored at the University of Wisconsin Madison with a degree in Environmental Studies, and Operations and Technology Management. She also studied sustainable business at Copenhagen Business School.
Rachel joined Preferred by Nature in July 2019.
Skills at a glance
BBA in Operations and Technology Management, and Environmental Studies

FSC Chain of Custody support 

Language Spoken: English