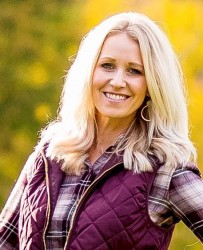 Linsey Burns
lburns@preferredbynature.org
+1 802-434-3420
Linsey is responsible for providing administrative support to regional staff across the US and Canada. She also provides HR administrative support to the US staff.
I enjoy working for a diverse organization and being amongst colleagues from all over the world who are environmentally conscious and share similar beliefs and values in ensuring the sustainability of our environment.
Linsey's responsibilities vary but she primarily covers duties in three key areas which are US Operations, HR administration and legal entity administration.
Linsey has a Bachelor of Science in Hospitality Management from the University of Central Florida.
She joined Preferred by Nature in 2018.
Skills at a glance
Human Resource Management

Administrative support

BS in Hospitality Management

Language spoken: English