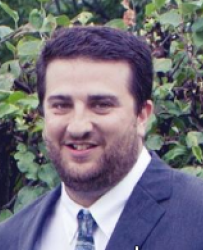 Lee Martin
lmartin@preferredbynature.org
+1-802-434-3420
Lee leads the global finance team and is responsible for the overall financial health of Preferred by Nature.
In an ever-changing world struggling with social and environmental issues, I am fascinated how positive change can be driven by business. I see the nexus of business and environmentalism as the most important intervention point in this saga. Preferred by Nature is poised to step in as businesses "wake up" to the fact that without the protection of people and planet, they will erode their own business models.
As Head of Finance, Lee brings more than 15 years of experience in the accounting, financial auditing and management sectors. He has worked as a small business manager, financial auditor, operations manager and financial manager.
Previously, Lee worked to support Rainforest Alliance's certification division (RA-Cert) by acting as a liaison between RA management, global finance/operational teams and RA-Cert management.  Most recently, as Finance Manager, he provided insight and support to the RA-Cert management teams as they navigated the transition to NEPCon.
Lee joined Preferred by Nature in 2019.
Skills at a glance
Financial Analysis and Reporting

Financial Audit experience 

BAcc in Accounting

Language Spoken: English