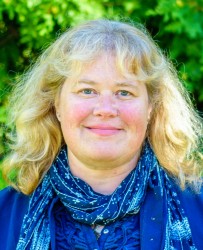 Jenna Mueller
jmueller@preferredbynature.org
Jenna plans, leads, manages and conducts Chain of Custody audits to forestry and agriculture standards at all levels of the supply chain. 
I love working with clients exploring how to improve sustainability within their organisation and promoting sustainable practices throughout businesses, products, supply chains and geographic areas. Additionally, I am passionate about creating climate change adaptation and mitigation strategies and building resilience.
As a Supply Chain Specialist, Jenna manages a portfolio of key clients with locations throughout the world. Often, she is the initial contact for prospective clients in the US and Canada interested in forestry certifications or sustainability services. Jenna also works with tailored services clients including developing proposals, designing projects, conducting research and evaluations, and reporting.    
Prior to working at Rainforest Alliance and Preferred by Nature, Jenna earned a bachelor's degree in Biology from Western Colorado University and a master's degree in Sustainable International Development from the Heller School for Social Policy and Management at Brandeis University.
Following that, Jenna worked as a consultant and environmental compliance auditor, spent three years in international development, and worked for seven years in environmental positions such as a biologist, manager and technician. She has worked for non-profit, corporate, government, faith-based, and international development organisations. 
Jenna has been part of Preferred by Nature since 2018.
Skills at a glance
FSC Chain of Custody and Controlled Wood auditing
SFI, PEFC, Canopy Style, FSC Project Certification and SAS Chain of Custody auditing
Designing projects and proposals, conducting research and evaluations, and reporting information 
BA Biology 
MA Sustainable International Development 
Proficient in English