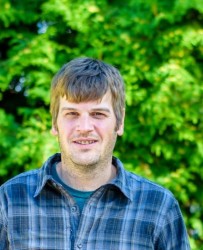 Brian Litchfield
Coordinator, Supply Chains
blitchfield@preferredbynature.org
Brian is responsible for assisting our CoC clients with audit preparation.
Helping clients in the FSC Chain of Custody is satisfying work. Often, companies are excited to have FSC available in their supply chains. It gives me pleasure to assist our clients, knowing that they are providing forest products from sustainable sources.
His responsibilities include, but are not limited to, scheduling audits, budgeting, technical support and audit logistics support.
Skills at a glance
FSC lead auditor

FSC CoC technical support/expertise 

BS in Natural Resource Ecology

Languages spoken: English