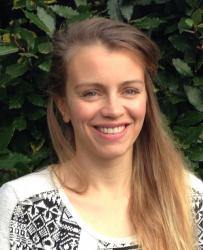 Sarah Hickman
Deputy Director, Projects and Solutions
shickman@preferredbynature.org
+44 (0)7825 706 965
Sarah.Hickman24
Sarah is responsible for Projects and Solutions Division activities in Europe and Russia, supporting businesses' efforts towards sustainable sourcing practices.
I enjoy working directly with companies, understanding their supply chains and the challenges they face, supporting them to achieve the responsible sourcing goals.
Sarah has over 10 years' experience in responsible sourcing of forest impact commodities, particularly within the timber sector and due diligence systems. Drawing on experience working with diverse companies, Sarah provides bespoke business solutions for responsible sourcing and supply chain management.
Sarah joined Preferred by Nature in 2017.
Skills at a glance
Timber legality and due diligence systems, risk assessments and supply chain verification

Expertise in EU Timber Regulation, US Lacey Act, Australian Illegal Logging Prohibition Act and other policies such as EU FLEGT

Establishing management systems

Experienced trainer

Supply chain management

LegalSource certification

BSc Geography, MSc Environmental Science

Language spoken: English