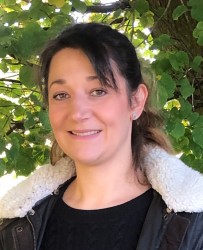 Laura Ferrier
Responsible Sourcing Specialist
lferrier@preferredbynature.org
Laura-ferrier
Laura provides advisory services to UK and European clients in the timber sector to support them in sourcing legal and responsible wood sources. This includes delivering risk assessment and mitigation activities, to meet the EU Timber Regulation (EUTR) and sustainability criteria.
We only have one planet; therefore it is vital we protect it by making positive choices that benefit nature, climate and people.  I enjoy working with companies to help them understand the complex and diverse challenges timber supply chains can present.  We strive to provide excellent support service and robust solutions to enable companies to source responsibly and achieve their sustainability goals. 
Laura provides specialist timber legality advice and LegalSource services.
With over eight years experience working in global and diverse supply chains, Laura has a good understanding of raw material sustainability issues.
Since 2012, Laura has worked with UK and European retailers supporting them with their obligations as set out by the European Timber Regulation. 
Laura joined Preferred by Nature in 2019.
Skills at a glance
Due diligence systems, risk assessments and supply chain verification and management

Timber legality

Supply Chain management

Language spoken: English