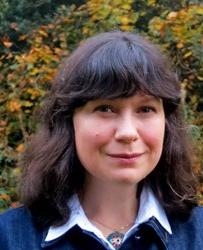 Cara Nieuwoudt
cnieuwoudt@preferredbynature.org
+44 (0)20 7250 8260
+44 (0)20 7250 8259
Cara.Nieuwoudt
Cara is our auditor and supports FSC Chain of Custody projects in the UK and Ireland.
Successful protection of our environment relies on public and private partnership. I have a keen interest in advancing sustainable practices through market-based incentives, such as the FSC certification scheme. I am excited about joining the Preferred by Nature team and being able to contribute to strengthening sustainability in production along the supply chains.
Cara takes part in planning and conducting Chain of Custody audits, in both technical and administrative aspects.
Cara has five years' experience in project management on various environmental impact assessment projects in South Africa. She began her career as a research technician at an academic institution, which focuses on conservation research in utilised landscapes. Later, she worked as a project coordinator for a charity that supports the establishment of a network of protected areas to link ecosystems across international borders.
Cara joined Preferred by Nature in October 2016.
Skills at a glance
Environmental risk assessment and mitigation
Experience in stakeholder engagement and client support
MSc in Natural Science
Languages spoken: English and Afrikaans