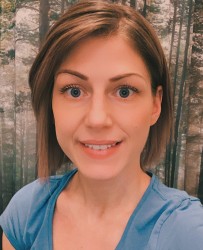 Susanne Ek
sek@preferredbynature.org
+070-2689708
live:.cid.981bcf6d3a6cbb7e
Susanne is a Supply Chain Specialist with an extensive background in the Swedish forest industry. In her role with Preferred by Nature, she will conduct audits for FSC and PEFC Chain of custody in Sweden and Norway.
I'm happy and proud to be a part of Preferred by Nature, an organisation who works for a better future and who is really making a difference in the world. John Muir once said: "In every walk with nature one receives far more than he seeks." I want to protect that and contribute to a sustainable future for the next generations and allow everyone a chance to experience that same feeling.
As a Supply Chain Specialist, Susanne will conduct audits in FSC and PEFC CoC in Sweden and Norway. 
Skills at a glance
FSC Chain of Custody auditing
Experience in the Swedish forest industry
MSc in Forest Management