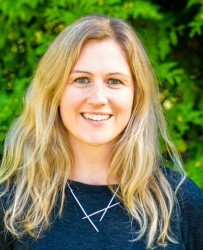 Rebecka McCarthy Tune
Responsible Sourcing Specialist
rmccarthy@preferredbynature.org
+46 70 281 88 74
rebecka.mccarthy
Rebecka is an auditor on FSC and PEFC Forest Management certifications. She also works with SBP certification and other services related to LegalSource and EU Timber Regulation.
We are living in a changing world with many new challenges. Working with sustainability in forest management, energy supply and people's future is therefore extremely motivating. The least we can do is as much as possible!
Rebecka is FSC, PEFC and SBP Auditor based in Sweden. She is mainly working with the Forest Management and Sustainable Biomass Program (SBP) standards, as well as Chain of Custody (CoC) assessments. Furthermore, Rebecka is involved in assessments related to LegalSource and EU Timber Regulation.
Rebecka has a background in forest management research connected to biomass production. She worked at the Forestry Research Institute of Sweden (Skogforsk) for five years.
She has a PhD in Forestry from the Swedish University of Agricultural Sciences and a Master's degree in Forest Management from the same university.
Rebecka joined Preferred by Nature in 2017.
Skills at a glance
FSC and PEFC Forest Management auditing
SBP auditing
Controlled Wood
LegalSource and EU Timber Regulation
FSC and PEFC Chain of Custody auditing
PhD In Forestry
BSc and MSc In Forest Management
Languages spoken: Swedish, English and Danish