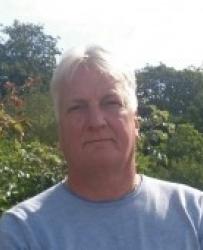 Peter Andreasson
Chain of Custody Lead Auditor
pandreasson@preferredbynature.org
+46 7 0593 0596
peter.andreasson_foransverige
Peter is mainly conducting FSC and PEFC Chain of Custody audits in Sweden and Norway.
I am glad to be working with Preferred by Nature. With its global reach and robust systems, Preferred by Nature is creating positive changes. Also, I appreciate Preferred by Nature's strong integrity which is of great importance to ensure the credibility of the work we are doing.
Peter conducts FSC, PEFC as well as RSPO audits for a diverse customer base in Sweden and Norway. In addition, he assists in various marketing activities in these countries.
Peter has more than 40 years of experience from various positions in forestry/ timber industry and nature conservation biology projects in Scandinavia and the Baltic countries. He also has several years of experience in FSC forest certification - both as auditee and auditor - from the time FSC was introduced in Sweden in the 1990s. For a couple of years, Peter has been working on implementing the SBP standard of a major pellets producer in the Baltics.
Peter holds a Master´s degree in Forestry and Biology from Swedish Agricultural University.
He has completed FSC/PEFC Lead Auditor training for CoC/FM/CW certification. He has also completed the RSPO Lead Auditor training.
Skills at a glance
FSC and PEFC Chain of Custody auditing
RSPO traceability
Broad experience from Scandinavian forestry
Nature Conservation Specialist 
MSc in Forestry and Biology
Languages spoken: Swedish and English