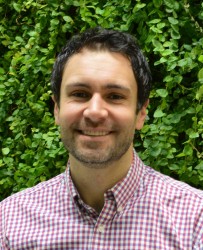 Justin Rehn
Climate Programme Specialist
jrehn@preferredbynature.org
+46 72 187 54 66
justin.rehn1
Justin is responsible for supporting Preferred by Nature's climate programme including carbon footprint management services, training, and strategy.
As climate change accelerates, forests play an increasingly important role in mitigation and adaptation. Through its knowledge, culture, and diverse staff, Preferred by Nature is uniquely positioned to contribute to these actions across the three pillars of sustainability. 
Justin ensures the maintenance of Preferred by Nature's Carbon Footprint Management Standard along with supporting service materials. In addition, he engages with partners related to carbon management solutions and participates in the development of the climate strategy including related mitigation and adaptation services.
He began his career in the private sector, fulfilling various business development and sales roles in information and communication technology. During this time, he supported clients across North America, Europe, and Asia, consulting on solutions such as data networks, hosting, mobility, and smart home. In recent years, Justin has worked with Swedish start-ups focusing on the Internet of Things and solar solutions, while also acting as a consultant in water resource management and climate adaptation.
Justin holds a Bachelor of Arts from the University of Notre Dame and an MBA from Copenhagen Business School, and he will be completing a Master of Science in Environmental Management and Policy from Lund University in June 2020.  
Justin joined Preferred by Nature in 2020.
Skills at a glance
Climate mitigation and adaptation solutions

Carbon Footprint Management

Business Development

Languages spoken: English and Swedish