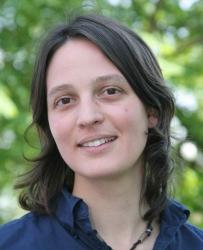 Leticia Calvo Vialettes
Senior Sustainability Specialist
lcalvo@preferredbynature.org
+34 91 791 26 92
+34 682 88 55 27
leticia.calvo.vialettes
Leticia Calvo Vialettes is an experienced Timber Legality and Certification Expert with multiple responsibilities within those areas.
As a coordinator, I support seamless services delivered in high quality. I find this very important, and I really enjoy being in touch with our clients and partners
Whilst coordinating our forest management certification activities in Spain, France and Italy, Leticia provides Forest Management and Chain of Custody auditing services directly to customers in Spain and France.
She is also in charge of networking and relations building within the forest sector in Spain and France through conferences, training events etc.
Furthermore, she is involved in international projects within timber legality and certification, where she takes advisory or managerial roles. 
She holds a double university degree in Forestry from Spanish and French institutions and has passed additional training in tropical forestry. She has also passed Preferred by Nature's FSC, PEFC, LegalSource and SAN/Rainforest Alliance Lead Auditor courses.
Prior to joining Rainforest Alliance and Preferred by Nature in 2008, she worked with international cooperation programmes in National Parks of Spain (Organismo Autónomo Parques Nacionales).
Skills at a glance
LegalSource evaluations
FSC Forest Management auditing (Lead Auditor) and Chain of Custody auditing (Senior Auditor)
PEFC auditing
SAN/Rainforest Alliance auditing
FSC certification report quality reviews
Project management and project advisory work
Planning and coordination
MSc in Forestry
Countries worked in: Belgium, Cameroon, France, Gabon, Italy, Morocco, Portugal, Spain, Tunisia, Chile, Peru, Honduras, Guatemala, México, Argentina, Equatorial Guinea, Colombia, Malta, Bulgaria and Switzerland
Languages spoken: English, French and Spanish