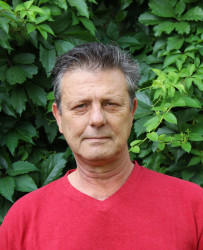 Jose Luis Vázquez
Senior Project Agriculture Specialist
jlvazquez@preferredbynature.org
+34 664790534
Jose offers technical assistance in agronomic and environmental issues to the different suppliers.
The main reason has been the impossibility of continuing as a consultant in accordance with the labour legislation. Also, to be part of Preferred by Nature represents for me an opportunity to collaborate with many Earth's friendly professionals to achieve the urgent and necessary change in the hegemonic model of human live. 
Since 2019, Jose has been the Spain Manager for Nestlé's Sustainable Sourcing Programme for Vegetables (SSP). He also has experience auditing against the Forest Stewardship CouncilTM (FSCTM) Forest Management standard. Aside that, Jose has been directly involved in projects for United Nations agencies, UNDP, UNESCO, local governments, NGOs and consulting companies.
As part of his duties in Preferred by Nature, Jose will continue to follow up the SSP Programme in Spain while offering technical assistance to agriculture companies within the region. 
Skills at a glance
Deep knowledge of the relations between nature and humankind
Agroecology
Food systems
Social programming
Forest management
Languages spoken with difficulty: Spanish and English
Technician in intensive and extensive agriculture
BA in Human Ecology and Anthropology
More than 30 years as organic farmer
FSC FM auditor since 2008