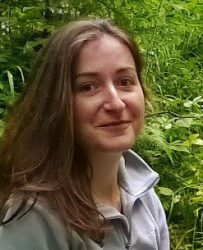 Victoria Zablotskaya
vzablotskaya@preferredbynature.org
+79118753239
Victoria Zablotskaya
Victoria conducts Chain of Custody and Forest Management audits against FSC and PEFC standards in Russia.
I like the feeling when I work and my work is useful to others. For example, the auditor's work helps improve the operation of forest enterprises, increasing the quality of production and enhancing business processes. It also helps ensure sustainable using of forest resources of our planet. I think that my education and work experience would allow me to make a significant contribution to development of the forestry sector in Russia.
Before joining Preferred by Nature Victoria was Certification Specialist in a logging company in Russian Caucasus.
She hold BSc in Standardisation and Metrology and MSc in Forestry Certification and successfully completed Preferred by Nature FSC lead auditor training course in 2015.
Victoria  conducted research about costs of logging and wood processing enterprises for a certification of FSC Chain of Custody during university studies.
Victoria joined Preferred by Nature in 2017.
Skills at a glance
FSC and PEFC Chain of Custody auditing

PEFC and FSC CoC technical support/expertise 

BSc in Environmental Technology

Languages spoken: Russian and English