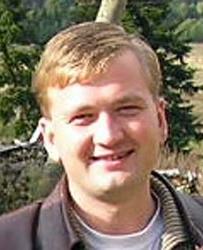 Nikolai Tochilov
Technical Expert, Forestry
ntochilov@preferredbynature.org
+7 911 557 2080
nt.nepcon5231
Nikolai is an International Senior Auditor with a focus on FSC Forest Management and SBP certifications across all NEPCon's markets. He is also the Deputy Manager of Preferred by Nature's Forest Management Programme, providing technical support to all Preferred by Nature's offices.
For me, working in Preferred by Nature is a great opportunity to change something in the world for the better.
Nikolai has comprehensive experience within FSC, PEFC and SBP auditing, including Forest Management and Chain of Custody evaluations. He is currently conducting international FSC Forest Management and SBP audits. 
In addition, Nikolai is responsible for reviewing the whole Preferred by Nature client portfolio related to relevant certification schemes and analysing associated risks. 
With high-level experience in certification, Nikolai is also supporting our offices by advising them on related technical questions and conducting witness audits. 
Before assuming the current international role at Preferred by Nature, Nikolai directed Preferred by Nature's development and business activities in Russia, including provision of certification services and expanding client base in the country. 
Nikolai holds a PhD degree in Forestry. He has passed Preferred by Nature's FSC Expert and LegalSource Expert courses.
Nikolai joined Preferred by Nature in 2004.
Skills at a glance
FSC Forest Management and Chain of Custody lead auditing
Business planning and management
Staff recruitment and human resources management
Languages spoken: Russian and English.