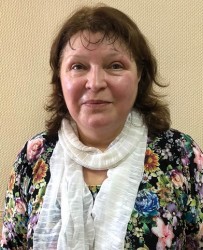 Galina Protopopova
gprotopopova@preferredbynature.org
+79115601242
Galina is responsible for distributing packages and documents for institutions, businesses, government agencies and individuals. She picks up documents and packages from customers and delivers them to final destinations. 
I enjoy working in a big international company, knowing that every person in Preferred by Nature can contribute to development and prosperity."
Galina has a wide experience in courier service. She has a good sense of direction and strong communications skills. She always tries to represent Preferred by Nature for our customers in a professional and cost-effective away to increase our profitability and customer satisfaction.
Galina joined Preferred by Nature in 2011.
Skills at a glance
Being punctual
Being reliable and trustworthy
Having customer service skills
Being able to meet strict deadlines
Languages spoken: Russian