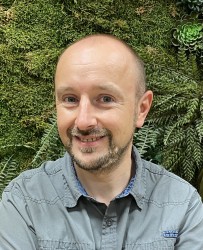 Cristian Holobiuc
cholobiuc@preferredbynature.org
+40 729 822 922
live:cristian.holobiuc
Cristian is a Preferred by Nature Supply Chain Specialist, based in Romania. His role centres on assisting with the support of the Romanian office. Cristian's tasks include certification, auditing and promotional activities.
I strongly believe that sustainable business practices will have to take the lead to support activities impacting natural areas and habitats. 
Cristian has a Bachelor's degree in Engineering and he is about to start his studies in the training courses for the Forest Stewardship CouncilTM (FSCTM) and PEFC Chain of Custody. He has worked in the quality and sustainability line for 14 years in IKEA supplying furniture factories.
Cristian has been working with Preferred by Nature since 2021.
 
Skills at a glance
Supplier compliance audit
Legality compliance audit
FSC chain of custody auditing, coordination and monitoring
Proficient in Romanian, English, Hungarian and French