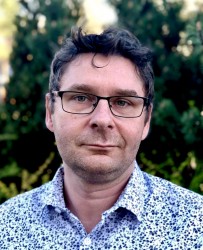 Waldemar Malinowski
wmalinowski@preferredbynature.org
+48 603 799 710
Waldemar Malinowski
Waldemar is responsible for carrying out audits of clients' compliance with timber traceability standards in Poland
I want to help to build in Poland sustainable forestry and agriculture, it is something deeply in my heart and mind. I see the need to balance productivity with social and environmental activities
Waldemar is FSC Chain of Custody auditor.
He has a background in forestry, sociology, wildlife protection and controlling.
Waldemar had worked for 10 years as a specialist and a manager for retailers in the wood industry. For the next 10 years of work expirience he has focused on timber industry as firewood producer, dendrology and wood sorter expert, arborist, instructor of tree felling,  social reintegration project manager and wildlife expert.  
Waldemar holds a postgraduate diploma in Wildlife Protection (2019) and Controlling (2007), a Master's degree in Sociology (2002), Bachelor degree in Biblical Theology (1999) and technician diploma in Forestry (1996).
Waldemar joined Preferred by Nature in 2020
Skills at a glance
FSC and PEFC Chain of Custody auditing

PEFC and FSC CoC technical support/expertise 

Certificate of wood sorter and forest inventory

Tree felling instructor license

Wildlife expert certificate

Languages spoken: Polish and English