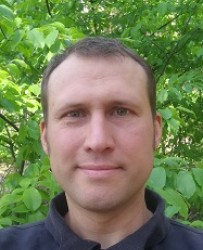 Piotr Godziszewski
pgodziszewski@preferredbynature.org
+48 603 210 470
Piotr is responsible for carrying out audits of clients' compliance with timber traceability standards in Poland.
Piotr is an FSC Chain of Custody Auditor. He audits clients for compliance with timber traceability standards by FSC.
Most of his professional path led through the forestry and timber sector. He has worked as a professional Forest Manager for private sector companies in Scotland, and as a Community Forester in a remote location in the Scottish Highlands. He has also worked as a Forester in Poland for the State Forest Enterprise. He had episodes in trade of agricultural machinery and geophysical data acquisition sector as a Health and Safety Officer, and in timber transport as Logistics Specialist.
He studied forestry in at the Poznan University of Life Sciences (Poland), the University of Aberdeen (Scotland) and at the Swedish Agricultural University on what is now known as the Euroforester master programme.
Piotr joined Preferred by Nature in 2018.
Timber trade is a vital part of the timber and forest industry which directly impacts the nature and biodiversity of our planet. I love forests and I also like working with people. I want to be part of the game of changing our economy to make it more sustainable than it is at the moment. I am happy to contribute one of the "little bits" that make the world a better place to live in, and I see joining Preferred by Nature as that kind of activity.
Skills at a glance
FSC auditing

Forest management and planning

General management skills

Health and safety in forestry and other field works

Timber processing

Digital mapping, data handling and analysis

Languages spoken: Polish, English, Russian, Spanish