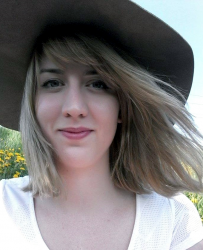 Olga Staroń
Certification Support Specialist
ostaron@preferredbynature.org
+48 12 427 00 93
olgastaron91
Olga is responsible for creating instructions and procedures related to database maintenance and certification administration.
She is overall responsible for the efficient administration of Preferred by Nature's growing certification services in compliance with the accreditation standards. Besides, her tasks include issuing certificates, maintaining certification databases and communication with clients.
Olga passed courses for FSC COC, FSC FM and RSPO SCC auditor. She is approved as FSC Trademark Agent. She graduated from Cracow University of Economics with a Bachelor of Science in Quality Management and Master in Management and Production Engineering.
Olga joined Preferred by Nature in 2015.
Skills at a glance
Team coordination and management

Certification administration

Languages: Polish, English