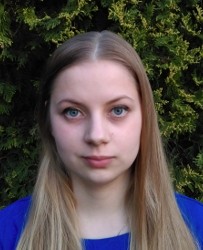 Martyna Świda
Certification Support Coordinator
mswida@preferredbynature.org
Martyna is responsible for coordinating Chain of Custody audits in Poland. 
We don't inherit the earth from our ancestors; we borrow it from our children.
Martyna is responsible for planning and scheduling audits managed by Preferred by Natureoffice in Poland. She coordinates with clients and auditors to ensure the audits are planned and conducted. She also handles certification administration for Polish clients.
Martyna has an educational background in Environmental Protection.
She joined Preferred by Nature in 2018.
Skills at a glance
Client support

Certification administration

Coordination and planning

FSC Trademark expertise

Master's degree in Environmental Protection

Languages spoken: Polish and English