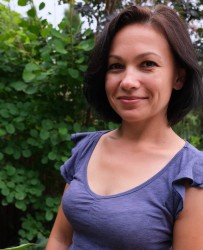 Joanna Zielińska
Certification Support Coordinator
jzielinska@preferredbynature.org
+48 605 083 183
As a Certification Support Coordinator based in Poland, Joanna will be responsible for trademark approvals, customer care and certification administration.
I deeply care about the environment and I try to implement various ways in my daily life in order to reduce my own negative impact on the planet. I'm glad that by joining Preferred by Nature I can work with like-minded people who are also concerned about climate change and who see the need to work together to build a better future for our planet. 
Joanna's work include daily contact with Polish clients, providing support and preparing proposals. She is in charge of monitoring client data and timelines to ensure administrative steps are taken in accordance with requirements.
She also acts as trademark agent being responsible for FSC trademark requests. Additionally, Joanna is also in charge of organising events and seminars, both on-site and online.
Skills at a glance
Customer care
Trademark agent
Organising trainings and seminars
Proficient in English and Polish, intermediate in German