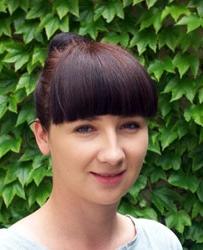 Anna Urbańczyk
aurbanczyk@preferredbynature.org
+48 12 427 00 93
anna.alicja.dziedzic
Anna is responsible for coordinating chain of custody audits in Poland. 
Nature can exist without man, but man will die without nature. We should remember that every day of our life.
Anna is responsible for planning and scheduling audits, coordinating with Preferred by Nature Poland's clients and auditors. She also handles certification administration for Polish clients.
Anna is an Environmental Engineer by education. In addition, she is an approved FSC Trademark Expert.
Skills at a glance
Client support
Certification administration
Coordination and planning
FSC Trademark expertise
Degree in Environmental Engineering
Languages spoken: Polish and English