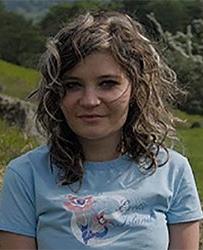 Anna Nowak
Certification Assistant
Currently on leave
an@preferredbynature.org
+48 12 427 00 93
Anna assist at certification administration, HR, database update, foreign internal consultation.
The one who is able to enjoy life, doesn't need to surround themselves with riches.
Anna's responsibilities extends to invoicing and office administration. She supports certification administration in NEPCon SBU PL on FSC and PEFC services as well as daily tasks. 
Anna is graduated from Uniwersytet Pedagogiczny at Polish Filology in Kraków. 
She joined Preferred by Nature in Polish office to support team during short term leave of some members.
Skills at a glance
Certification administration

Communication with partners and clients

Financial and HR issues.