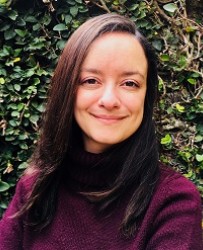 Irene Trejos Vargas
Senior Programme Manager, Agriculture,Systems & Integrity
itrejos@preferredbynature.org
+31 683 538 751
irene.trejos
Irene is our Programme Manager, Agriculture, for the Systems and Integrity team. This team serves as Preferred by Nature's global resource for policies, systems, quality monitoring and training for agriculture services implemented across Preferred by Nature Assurance regions and partner organisations. In this role, Irene oversees matters related to services including, among others, audit management and accreditation processes. She is also responsible for monitoring Preferred by Nature's global portfolio to ensure consistent implementation of applicable policies and procedures and timely follow through on all disputes and stakeholder comments.
It is gratifying to work for an organization that promotes environmental and social sustainability in farms around the world, making a positive impact to increase biodiversity, protect natural resources and support communities. To this end, it is fulfilling to be part of the team that shapes the quality of the agriculture certification services delivered.
Irene started her work in sustainability certification in 2009 with Sustainable Farm Certification Intl. Ltd., a subsidiary of the Rainforest Alliance (RA). In 2012, Irene became a SAN accredited lead auditor for the Rainforest Alliance Certified sustainable agriculture programme. In 2013, she joined the Rainforest Alliance to continue delivering agriculture certification services in Central America and the Caribbean. In 2015, she joined RA's Quality Assurance team as the Agriculture Specialist.
She has a BSc in Biology from the University of Costa Rica. She has also successfully completed Lead Auditor of Integrated Management Systems as per ISO 19011:2011. She is an active auditor for internal quality monitoring and has experience as a lead auditor for Rainforest Alliance Sustainable Agriculture certification.
Irene joined Preferred by Nature in 2018.
Skills at a glance
Rainforest Alliance Sustainable Agriculture (RA SAS) auditor and trainer

Assurance systems and sustainability standards development

RA SAS technical expertise

BSc in Biology

Languages spoken: Spanish and English