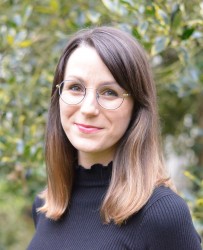 Ann Weddle
aweddle@preferredbynature.org
+44 7491 812337
ann_weddle
Ann manages our projects on timber legality. 
I enjoy working with timber industry companies that care about their impact on the world and who are looking to improve their environmental and ethical footprints. Our team take pride in delivering the best possible service to help these companies achieve their sustainability goals.
During 2014-2016, Ann lived and worked in Hanoi, Vietnam, where she performed a dual role: She worked part-time as a Chief Tecnical Advisor to a project building the capacity of Vietnamese SMEs to fulfil demands for legal timber assurance. The remainder of her time was dedicated to establishing a Preferred by Nature office in Vietnam. 
Until June 2014, Ann assumed the role of Preferred by Nature Regional Office Manager for UK & Ireland, leading the UK team in London and building our activities in the British Isles.
Ann has technical expertise within FSC and PEFC chain of custody auditing and LegalSource auditing. She has passed the related NPreferred by Nature Lead Auditor courses. 
She joined Preferred by Nature in 2010.
Skills at a glance
Managerial competencies, including business management, HR management and project management
LegalSource auditor and timber legality expert
FSC and PEFC Chain of Custody auditing
Master of Research in Ecology and Environmental Management, BSc Evolutionary Biology, University Certificate in Biological Recording and Species Identification, Postgraduate Certificate in Forestry
Countries worked in: China, the UK, Republic of Ireland and Vietnam
Languages spoken: English.